Wildly popular, affordable online fashion e-tailer SHEIN, is celebrating their .CA debut with its first ever fashion and beauty pop-up in Toronto this weekend. Here are the details: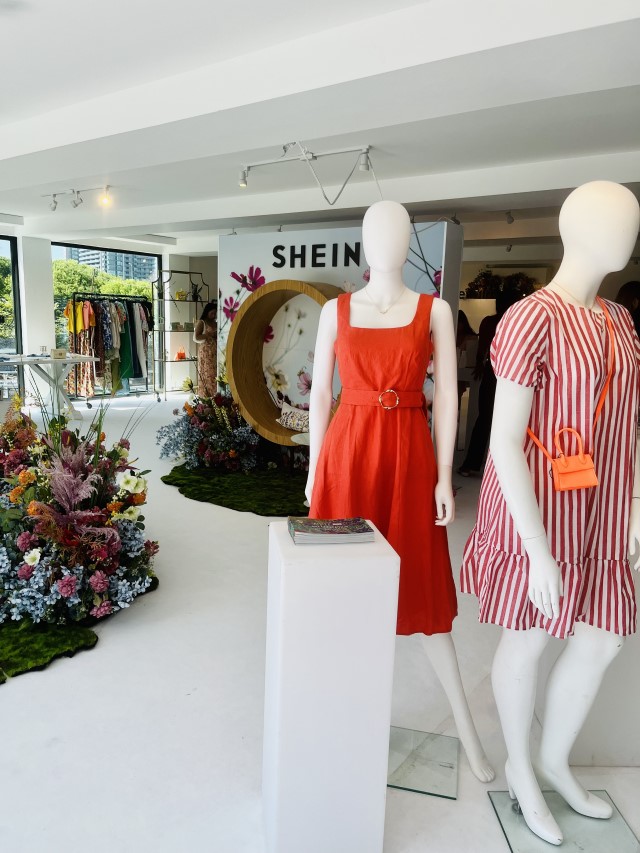 Location: stackt market, 28 Bathurst Street, unit 3-101
Dates: Friday, July 15th – Sunday, July 17th, 2022
Times: Open daily, noon – 7 p.m.
All Event Brite spaces to skip the line are taken, but some walk-ins will be accommodated. Our tip – there is a lot of interest in the pop-up – get there early to avoid the lines and make sure that you see the collection in person.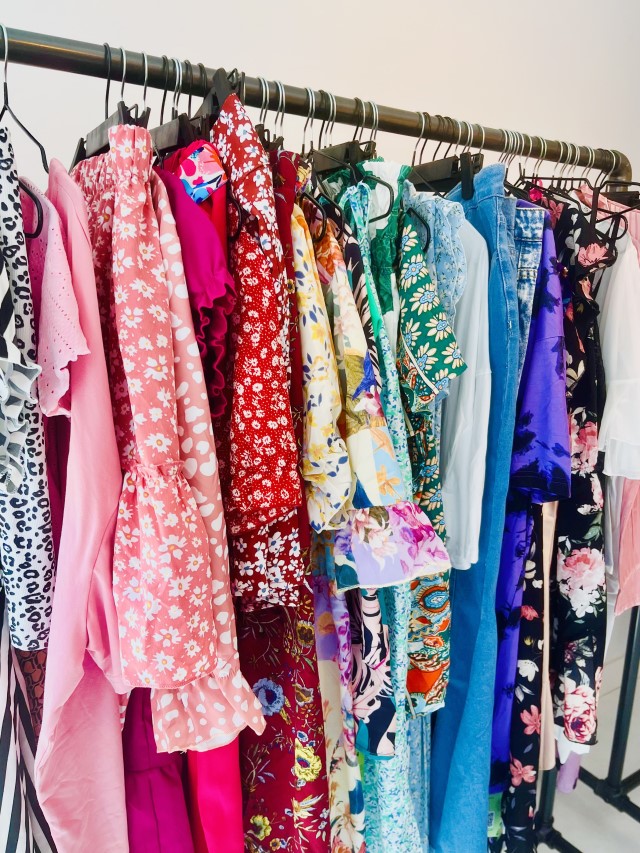 SHEIN is known for it's fashion, beauty, home and lifestyle products. The responsive e-tailer has it's pulse on trends in these categories. Enjoy their summer experience if you are in Toronto and visit the pop-up. You can see some of SHEIN's women and curve, mens, kids, home and pet collections, browse and buy. Best of all, you won't have any heavy bags to carry – you are ordering directly through the website so it will be delivered to you. Just download the app, scan the QR code, select your size and add it to the basket.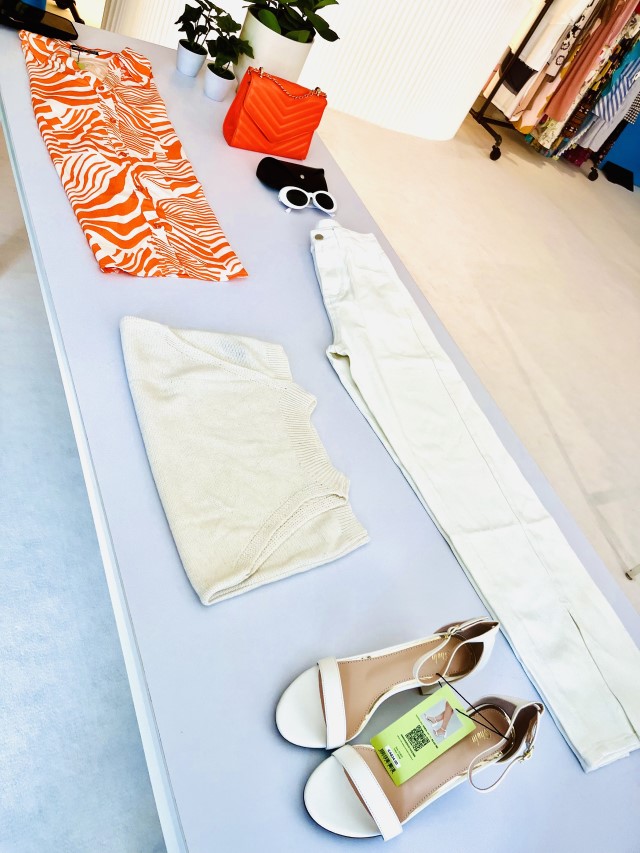 Saturday's highlights include a walk-in nail bar from 12 p.m. – 4 p.m. where customers can enjoy a SHEIN press-on nail appointment with manicurists from Toronto's TIPS Nail Bar + Beauty. A special discount and up to four complimentary gifts will be awarded to customers who visit and take part in the activities inside the pop-up.
evoluSHEIN, a collection is made with preferred materials such as recycled polyester and forest-friendly viscose will make it's debut too. The inclusive line is available for women in a range of styles and sizes from XS to 4XL.
All the products from the SHEIN pop-up will be donated to Toronto-based not-forprofit New Circles Community Services. The grass-roots agency builds strong and caring communities by providing much-needed clothing, employment skills training, and settlement support to individuals living in poverty.
If you can't make it down or don't live in Toronto, here are some more insider pics to get you inspired.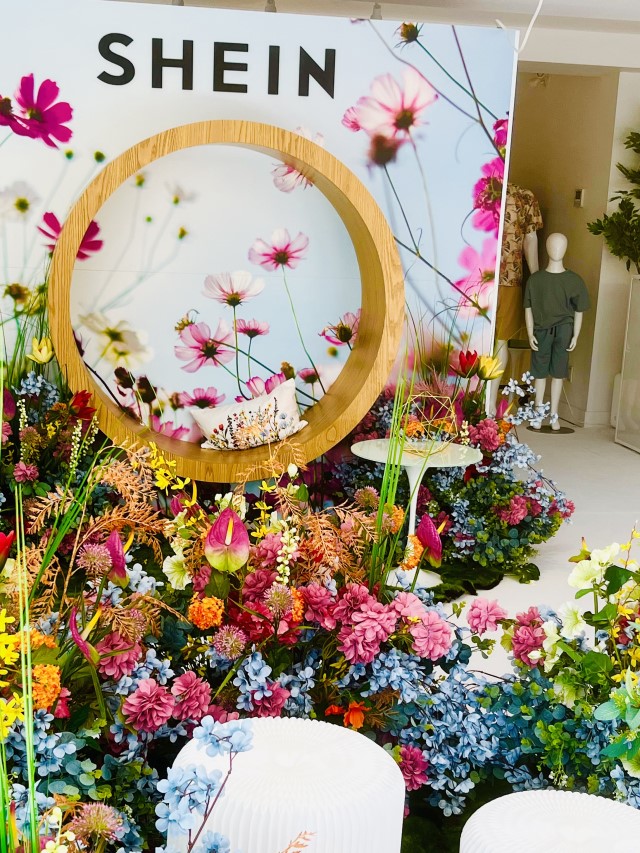 Take a photo in this pretty floral area.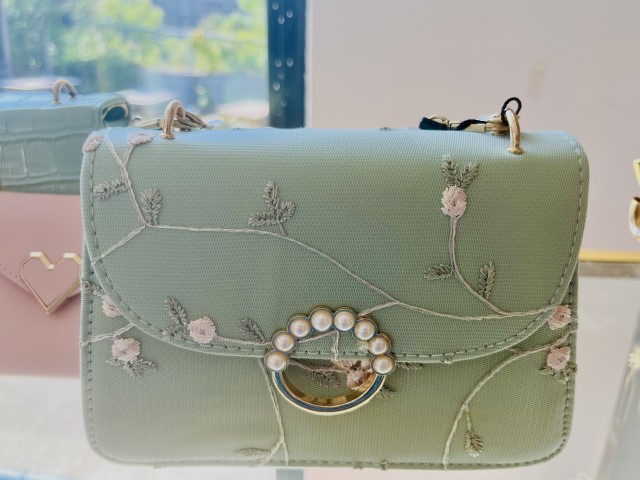 We loved the details on this small bag. It's perfect for summer weddings.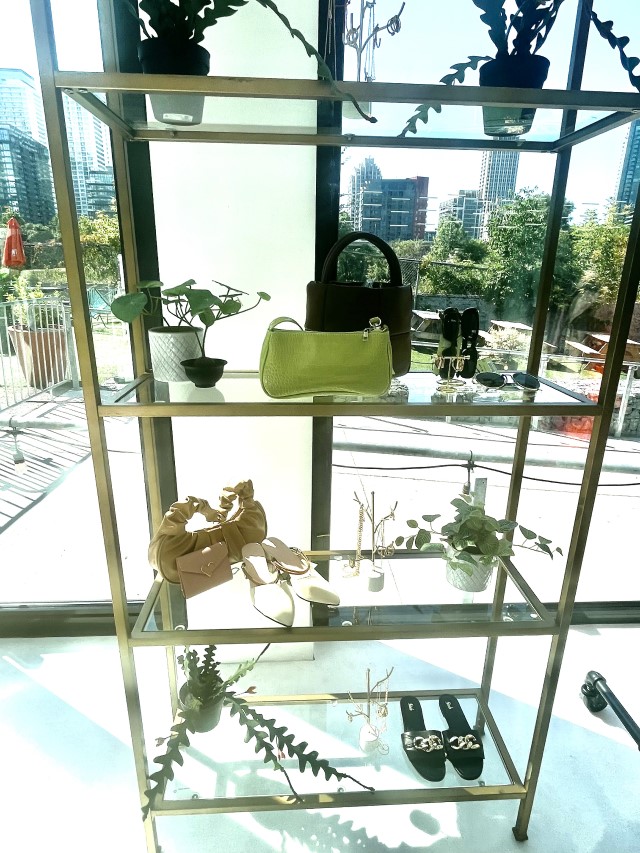 All of the accessories are on-trend right now.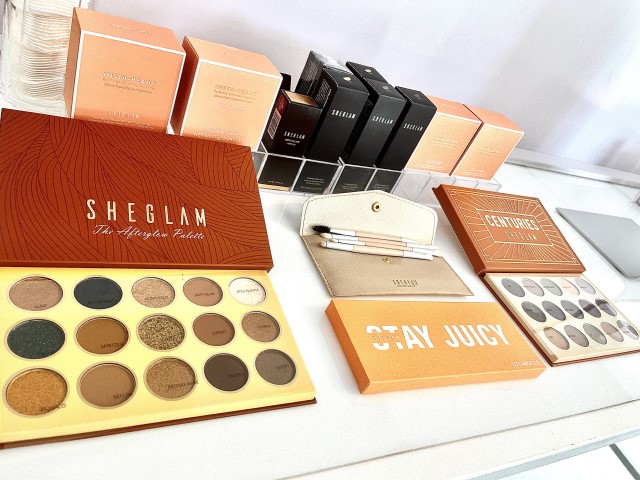 SHEGLAM is Shein's own makeup line. They have everything from eyeshadow palettes to lip products, nail art and much more.