Tired of the same old tuna sandwich? Aviva Wittenberg is elevating your mid-day meal with a new twist on the traditional sammy. Her new cookbook, Lunchbox comes out on August 16th and features 75+ fail-safe recipes. Lunchbox provides healthy yet straightforward recipes for soups, sandwiches, salads, bowls, hand pies. Recipes like this one for goat cheese, peach and basil panini are a gourmet take on traditional grilled cheese. Best of all, it takes no time to prepare. She shared the recipe below: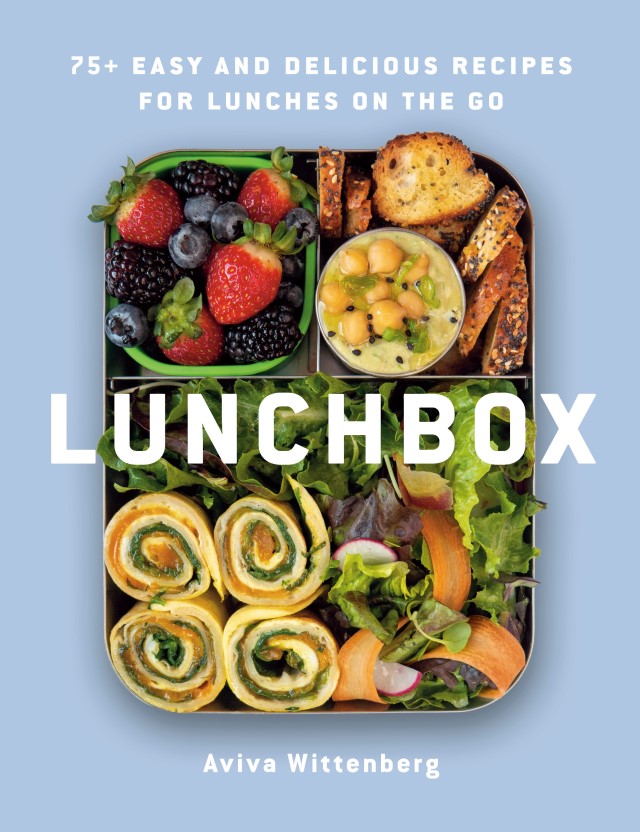 I bought our panini pan—a rectangular grill pan with a matching rectangular lid that sits inside the pan—in the clearance section of a department store years and years ago, but it wasn't until we had kids that I put it to use on a weekly basis. Quick grilled sandwiches are not only delicious but incredibly versatile—and, it turns out, very practical because they hold together in your lunchbox no matter how much you might throw your school bag around in the yard before going to the classroom for the day! This combination of peach and goat cheese is my eldest daughter's favorite and this is the sandwich that she takes on the first day of school every single year. The start of the school year coincides with the height of peach season, but for all those times when local fruit is not available, I buy imported peaches and grill them on the panini pan before assembling the sandwich, to bring out their peachy sweetness.
Makes: 2 Sandwiches
Active Time: 15 Minutes
Total Time: 15 Minutes
Get Ahead: This sandwich is best the day it is prepared, but thanks to its simplicity, it can be thrown together quickly and popped into your panini pan between mouthfuls of breakfast.
2 peaches, halved and pitted
4 oz soft fresh goat cheese
4 slices pullman or other soft grilling bread
Handful fresh basil leaves or 4 Tbsp basil pesto
Preheat your panini pan on medium-high
While the pan is warming up, thinly slice the peaches. Spread the goat cheese on two slices of the bread and top with the peach slices. If using fresh basil, give it a rough chop and divide it between the two sandwiches. If using pesto, spread it on the other two slices of bread and place atop the peaches and goat
Transfer the sandwiches to the panini pan and grill for 3 to 4 minutes on each side, until the cheese has softened and there are nice dark caramel-brown grill marks on the bread.
Remove from the pan and allow to cool before slicing and packing. The sandwiches can be popped into a toaster oven to be revived when needed, or eaten at room temperature.
Packing Tip: Pack this sandwich in an airtight container with some fresh fruit a quick and easy kohlrabi slaw (see Note) for a lovely, light end-of-summer meal. Kohlrabi is a member of the brassica family and has a pleasant crispy texture and slightly sweet flavor.
Note
To make a kohlrabi slaw, peel and grate 1 or 2 bulbs of kohlrabi using the coarsest side of a box grater until you have about 2 cups. Toss with the juice of ½ a lime, 1 thinly sliced green onion (green parts only), 1 tablespoon of sesame oil, and a big pinch of salt. Add a sprinkle of roasted sesame seeds on top for added flavor.
Excerpted from Lunchbox by Aviva Wittenberg. Copyright © 2022 Aviva Wittenberg. Photography ©2022 Aviva Wittenberg. Published by Appetite by Random House®, a division of Penguin Random House Canada Limited. Reproduced by arrangement with the Publisher. All rights reserved.