Going on casino vacations mixes the excitement of games with the enjoyment of staying in nice places. Many people love staying in luxurious resorts where you can hear the sound of casino chips and see stylish clothes. In these places, classic table games like poker blend with flashy slot machines, making it a fun place for old-school and modern players.
Also, you can easily switch to online casinos from your phone or computer, where you can play anytime and pick from many different games.
Here, in the comfort of one's sanctuary, the excitement of a live casino can be experienced through a sophisticated virtual interface, making luxury casino vacations an ever-present reality, just a click away.
The Best Destinations for Casino Vacations
When choosing a destination for a casino vacation, there are several factors to consider, such as the quality of the resort, the variety of the games, the accessibility of the location, and the attractions of the surrounding area. Some of the most popular destinations for casino vacations are:
Las Vegas, Nevada
The undisputed capital of gambling in the world, Las Vegas offers an unparalleled array of casinos, hotels, shows, restaurants, and nightlife. From the iconic Strip to downtown Fremont Street, there is something for everyone in this city that never sleeps. Whether one wants to play at the Bellagio, Caesar's Palace, MGM Grand, or any other famous casino, one will find a game that suits their taste and budget.
Players can also enjoy world-class entertainment, such as Cirque du Soleil, Blue Man Group, or Carrie Underwood. Las Vegas is also an excellent base for exploring nearby attractions, such as the Grand Canyon, Hoover Dam, or Red Rock Canyon.
Macau, China
The largest gambling market in Asia and the second-largest in the world after Las Vegas, Macau is a former Portuguese colony that has become a mecca for high-rollers and luxury seekers.
Macau boasts some of the most lavish casinos in the world, such as The Venetian Macao, which is the largest casino in the world by floor area,
The Wynn Macau, which features a performance lake and a dragon show, and The City of Dreams, which houses a 4D theater and an underwater aquarium. Macau also offers a rich cultural heritage, with historic buildings, temples, museums, and festivals that reflect its unique blend of Chinese and Portuguese influences.
Monte Carlo, Monaco
The epitome of elegance and sophistication, Monte Carlo is a small principality on the French Riviera synonymous with luxury and glamour. Monte Carlo is home to the legendary Casino de Monte-Carlo, which was built in 1863 and has been featured in several James Bond films.
The casino offers a range of classic games, such as roulette, blackjack, baccarat, and poker, as well as slot machines and electronic games. Monte Carlo also hosts prestigious events, such as the Monaco Grand Prix, the Monte-Carlo Rolex Masters tennis tournament, and the Monte-Carlo Jazz Festival. Monte Carlo is also a paradise for shoppers, with designer boutiques, jewelry stores, and art galleries lining its streets.
The Benefits of Online Casino Gaming
While nothing can replace the thrill of visiting a live casino resort, online casino gaming offers many benefits that make it an attractive alternative for those who want to enjoy gambling from anywhere in the world. Some benefits of online casino gaming are:
Convenience
Online casino gaming allows players to play their favorite games anytime and from any device. They don't have to worry about travel costs, dress codes, or crowds.
Players can also choose from various payment methods and currencies that suit their preferences.
Variety
Moreover, for those who might not be able to visit these illustrious destinations, the digital world offers its own luxurious escapes.
Canadian online casinos provide a rich array of gaming options, from classic slots to live dealer tables, catering to all preferences. These platforms, like Canadian online casinos, not only bring the excitement of a live casino into the comfort of your home but also offer exclusive bonuses and a wide variety of games specifically tailored to Canadian players. Whether you're in Vancouver or Halifax, you can enjoy a seamless and thrilling casino experience any time of day.
Online casino gaming offers generous bonuses and promotions that can boost one's bankroll and enhance their gaming experience. Players can get welcome bonuses when they sign up for an online casino account or loyalty rewards when they play regularly. Players can also take advantage of free spins or cashback offers that can increase their chances of winning.
Security
Online casino gaming is safe and secure if one chooses a reputable and licensed online casino. Players can rest assured that their personal and financial information is protected by encryption and firewall technologies.
Players can also rely on fair and random outcomes, as online casino games use certified random number generators (RNGs) to ensure fairness and transparency.
The Best Food Options for Casino Vacations
One of the pleasures of casino vacations is indulging in delicious food that satisfies visitors taste buds and fuels their gaming sessions. Whether visitors prefer fine dining or casual fare, one can find various food options at casino resorts or online delivery services. Some of the best food options for casino vacations are:
Steakhouse restaurants
These are places where people can enjoy a juicy steak cooked to perfection as a hearty meal. Many casino resorts have steakhouse restaurants that offer prime cuts of beef, lamb, pork, or veal, along with various sides.
Some examples of steakhouse restaurants at casino resorts are SW Steakhouse at Wynn Las Vegas, CUT by Wolfgang Puck at The Venetian Macao, and Le Grill at Hotel de Paris Monte-Carlo.
Seafood restaurants
Seafood restaurants are popular at casino resorts or online delivery services because they offer a range of options for different tastes and preferences.
People can enjoy seafood in various styles, such as grilled, fried, baked, or raw. Some examples of seafood restaurants at casino resorts are Mott 32 at The Venetian Macao, Estiatorio Milos at The Cosmopolitan of Las Vegas, and Le Louis XV – Alain Ducasse at Hotel de Paris Monte-Carlo.
Asian restaurants
Asian restaurants are popular at casino resorts or online delivery services because they offer a variety of dishes that suit different palates and preferences. People can enjoy dishes like sushi, dim sum, noodles, curry, or stir-fry. Moreover, Asian restaurants at casino resorts are Wing Lei at Wynn Macau, Nobu at Caesars Palace Las Vegas, and Buddha-Bar Monte-Carlo at Monte-Carlo Bay Hotel & Resort.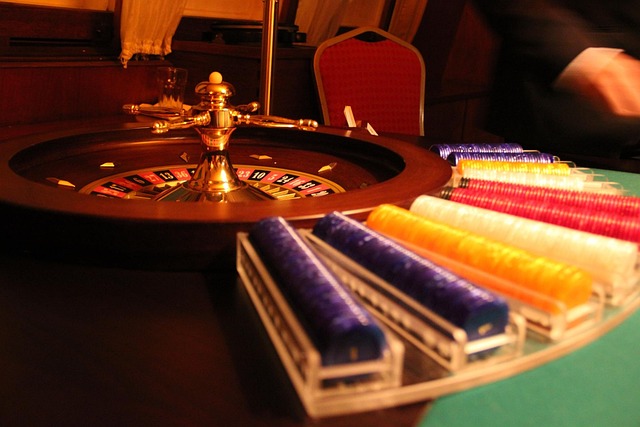 Summary
Casino vacations are a perfect way to combine the thrill of gambling with the indulgence of luxury escapes. They will also be able to enjoy the culture, entertainment, and scenery of the places they visit, making their casino vacation a memorable and rewarding experience.
However, if one cannot travel to a live casino resort, one can still enjoy the excitement of gambling through online casino gaming. Online casino gaming offers convenience, variety, security, and bonuses that make it an attractive option for players of all levels. With online casino gaming, one can have a luxury casino vacation anytime and anywhere they want.