Shopping for a gift for the special guy in your life can seem super stressful, but if you think about what they like to eat, wear or need, it doesn't have to be. Whether you are looking for your husband or partner, your hard to please dad or your impossible to please teenager, we scoured high and low and came up with this list of the best gift ideas for the man in your life.
We know that he claims that he doesn't need anything, so the list contains presents that he didn't know that he needed. If you are a last minute shopper, all of these gifts are available online so no excuses this year! Check out our best gift ideas for the man in your life:
Samsung Galaxy Watch5 – $389.99*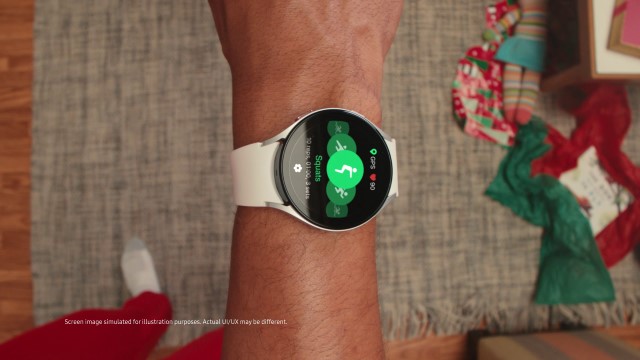 If you are looking for a gift that he will love, the new Galaxy Watch5 Series is a gift that will bolster his wellness. He'll get a kick start on his New Year's resolutions with new intuitive insights, advanced features like blood pressure monitoring, Electrical Heart Signal (ECG), and body composition measurement tool, all supported by the Samsung Health Monitor app on his Galaxy smartphone. The Galaxy Watch5 goes beyond fitness activities and into the post-workout, rest, and recovery process.
The Body Composition measurement tool provides a complete snapshot of the user's overall wellness, providing a tailored approach to set goals, guiding them through personalized workouts and tracks their progress.
What's more? Samsung is helping users have a better night's sleep by helping them understand their sleep patterns with Sleep Scores. This tool monitors the different stages of sleep, together with snore detection (even if he doesn't admit to it) and blood oxygen levels. The advanced Sleep Coaching gives a tailored month-long guided program to achieve improved sleep habits.
The man in your life will love the modern minimalist design and all-new neutral colour options bound to turn heads. Personalize the gift by designing your own watch by selecting the model, size, case colour and strap for up to 1,032 unique combinations in the Galaxy Watch5 Bespoke Studio on Samsung.com.
Is he someone that wants to take his health to the next level? Pair the Galaxy Watch5 Series with the Samsung Galaxy Z Flip4 for an all-customized, integrated experience. For more information on the Samsung Galaxy Watch5, visit samsung.com/ca.
Buy Now

Coach Open Road Eau de Toilette $113.00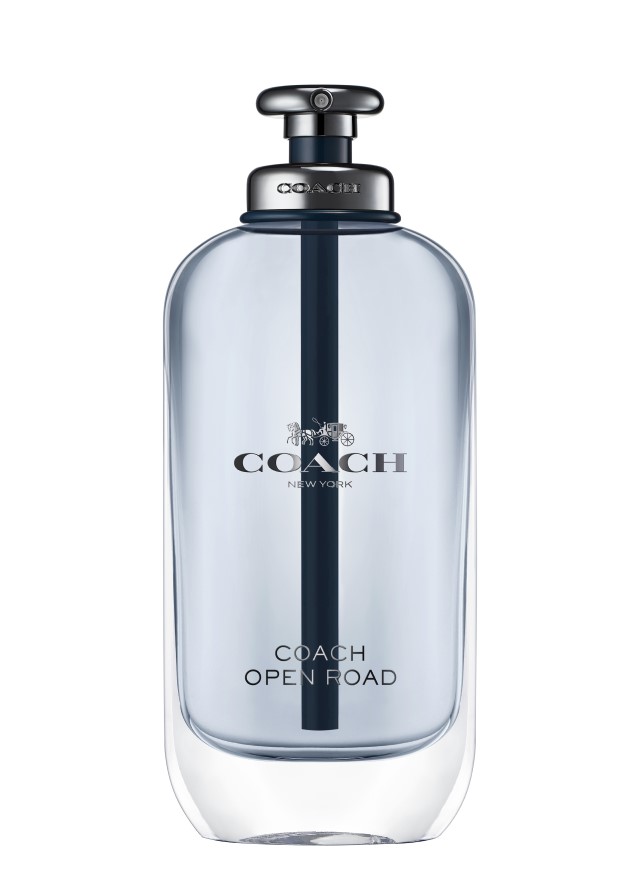 If you are looking for a new scent for him, it's time to hit the road – Coach Open Road that is. It is a new woody-aromatic fragrance that is meant to capture the freedom of a road trip with friends. It features a trio of contrasting notes: Sichuan Pepper, lavender and vetiver. This fragrance is truly unique and it is long-lasting. You can find Coach Open Road at Shoppers Drug Mart.
Buy Now

Sentaler Double Sided Suri Alpaca Scarf – $395.00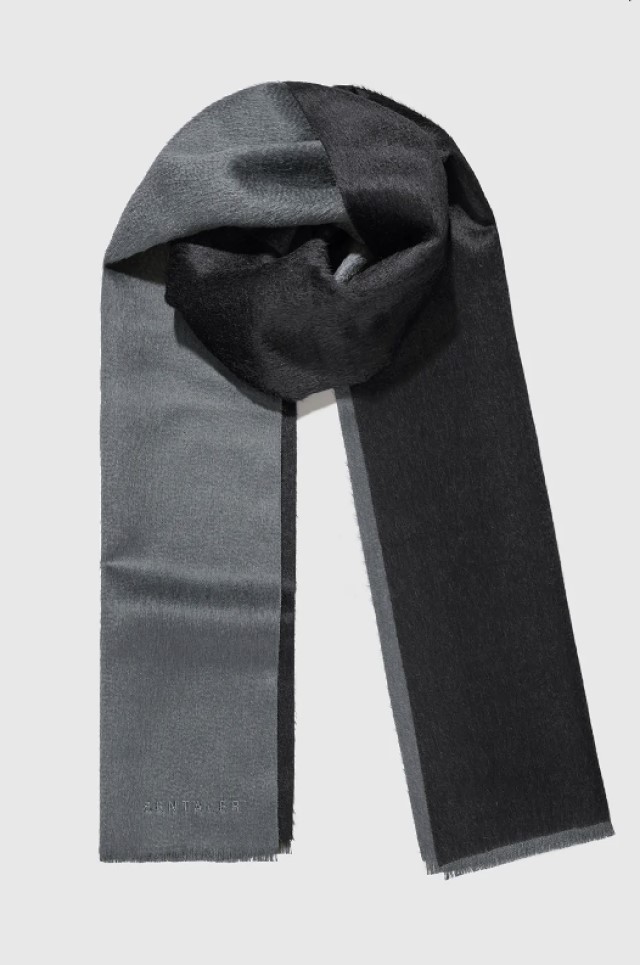 Does the man in your life have sophisticated, understated taste or do you just need to, ahem, refresh his wardrobe? The Double Sided Suri Alpaca Scarf in Black/Charcoal features a two-tone reversible look which makes it versatile. The scarf comes in three more colours so he has options. Sentaler, founded by Bojana Sentaler, is a well-known Canadian brand favoured by The Princess of Wales, Meghan Markle and Hallie Berry and now hubby (or dad). You can find the store in Toronto's Yorkville Village or shop online.
Buy Now

Hamilton Beach Breakfast Sandwich Maker – $49.
99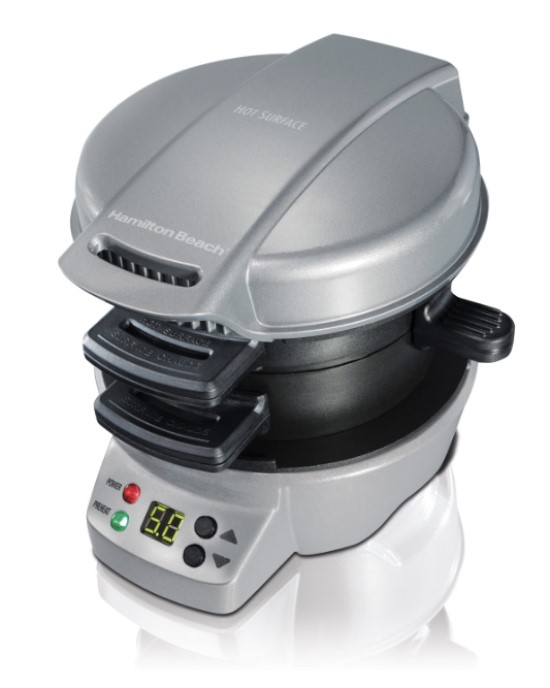 Are you looking for a gift that's fun and practical at the same time and won't break the bank? With the Hamilton Beach Breakfast Sandwich maker he can enjoy a hot, healthy breakfast, even on busy weekday mornings. He can make his own custom breakfast sandwich in five minutes. It even has dishwasher safe parts in case he forgets to wash it before he leaves in the morning. You can order the sandwich maker online at BestBuy.ca.
Buy Now

Clinique For Men Water-Gel Starter Kit – $22.00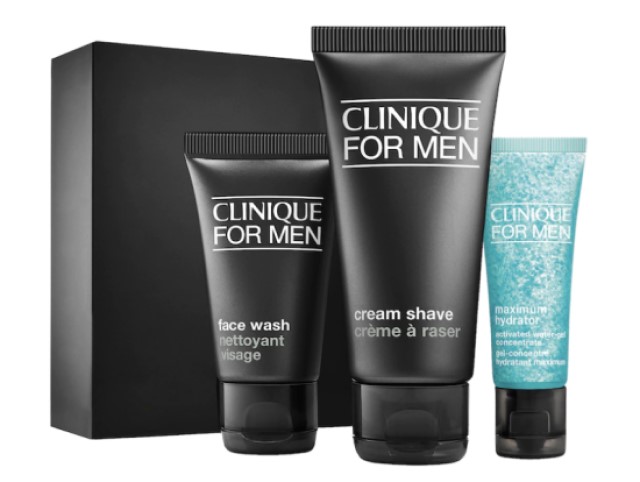 Winter time means dry skin thanks to central heat and biting wind. This set of customized formulas keeps keep his skin feeling smooth and comfortable. The Clinique For Men Water-Gel Starter Kit includes Face Wash, Cream Shave and a Maximum Hydrator. These simple solutions for intense hydration are the perfect size for him to try out on a vacation to get out of the cold or even just on a weekend getaway. You can find this Starter Kit along with Anti-Aging and Oil Control options at Sephora.
Buy Now

WPPO Le Peppe Portable Eco Wood Pizza Oven – Brick Hearth – $519.00
WPPO Le Peppe Portable Eco Wood Pizza Oven will put you at the top of his nice list plus, you can enjoy restaurant quality pizza year-round without lifting a finger. This simple outdoor pizza oven, is compact and gives him the flexibility of using his favourite wood chunks, wood chips, pellets, charcoal briquettes or lump charcoal. It's also easy to light, has a built-in thermometer and a removable chimney for portability. Available at lowes.ca.
Buy Now

Perfect Practice – Perfect Putting Mat – Standard Edition – $229.99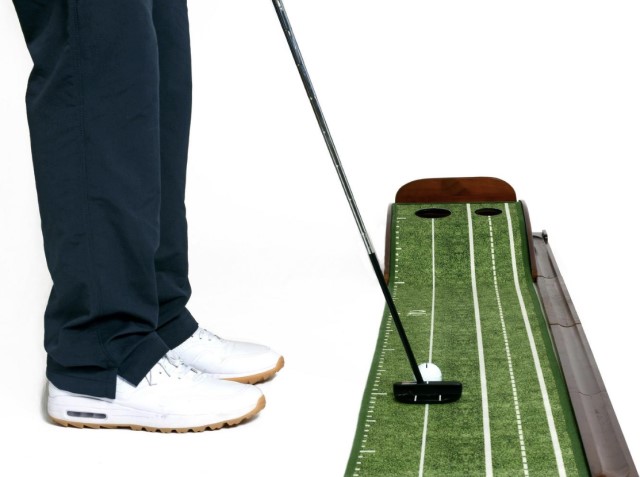 Are you looking for the best gift ideas for the golfer in your life? The Perfect Practice Putting Mat – Standard Edition is not only a hit in the professional golf world, it will be a hit as a gift. The Crystal Velvet surface offers realistic rolls at Stimpmeter-tested speeds between 10-14, while "train-track" markings will help improve alignment. The mat is enclosed by a natural wood frame and features an automatic ball return. It is portable and rolls up for golf trips. You can hit a hole in one an buy this at Golf Town.
Buy Now

We hope that you find what you need in our 7 Best Gift Ideas for the Man in Your Life. Keep checking back for more Holiday Gift Guides that will make shopping a breeze.
*Sponsored