Halloween will be different this year. Depending on where you live, kids may still be able to trick-or-treat, but there are some regions where they won't be able to. You also may not feel comfortable taking your children out even if trick-or-treating is allowed. Check out your province's website to find out what is happening in your region.
Large gatherings are discouraged so teens and adults of all ages will be missing out on Halloween parties. That doesn't mean that you can't still make the holiday feel special and maybe even create some new traditions. Here are our easy tips and tricks to make this Halloween 2020 fun:
Dress Up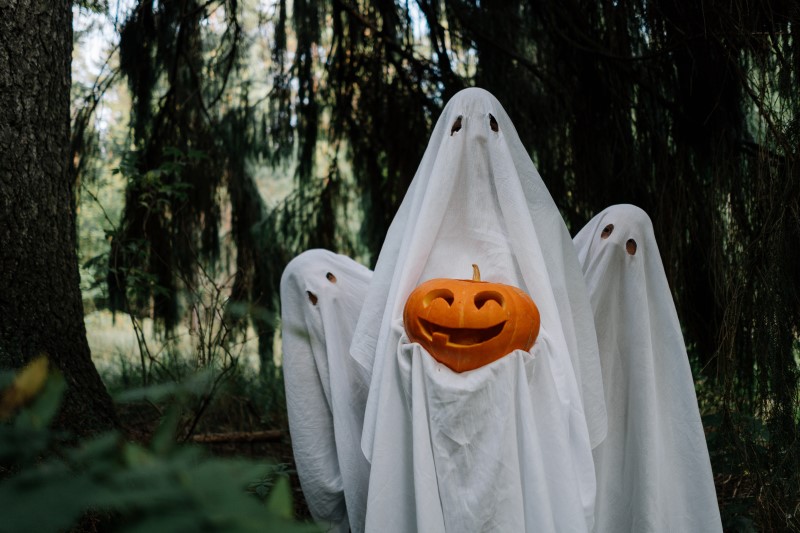 Whether you can take kids trick-or-treating or not, costumes really make October 31st feel like Halloween. They bring a little bit of normal to the holiday. Don't skimp on the costumes! Do a family photo shoot. Create a playlist and play it while you are taking the photos and make everyone feel like models. Here are top 10 favourites to get everyone in the Halloween Spirit:
Thriller – Michael Jackson
Monster Mash – Bobby (Boris) Pickett
"The Phantom of the Opera" Overture — Andrew Lloyd Webber
"Haunted" — Beyonce
"Creep" — Radiohead
"A Nightmare on My Street" — DJ Jazzy & The Fresh Prince
"I Put a Spell On You" — Bette Midler
"Somebody's Watching Me" — Rockwell
"Time Warp" — Little Nell, Patricia Quinn, & Richard O'Brien
"Zombie" — The Cranberries
Halloween Treat Hunt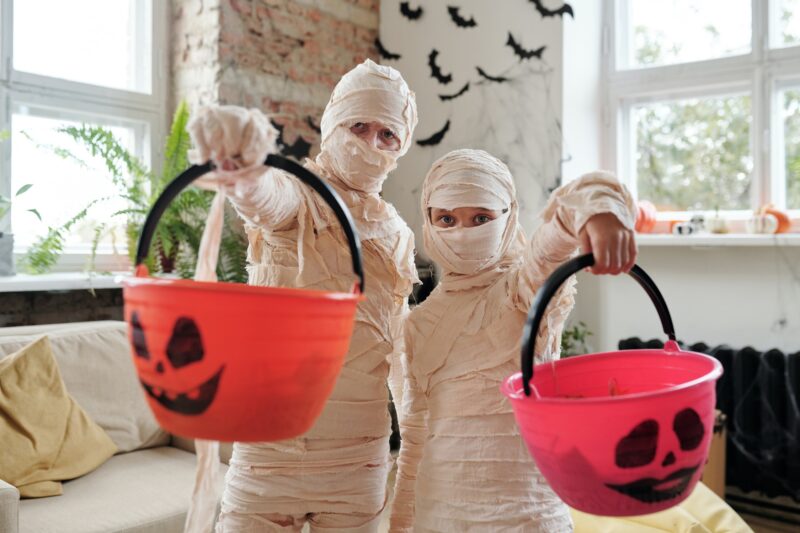 Similar to an Easter egg hunt, the Halloween treat hunt will bring fun and excitement to the holiday. Do it outdoors in the daylight if you have a backyard and decorate to make it more festive for the kids. Buy each child a Halloween pumpkin candy holder. If having the Halloween treat hunt outdoors isn't an option, do it indoors and give each child an area to have their "hunt" in.
Host a Movie Marathon for Your Family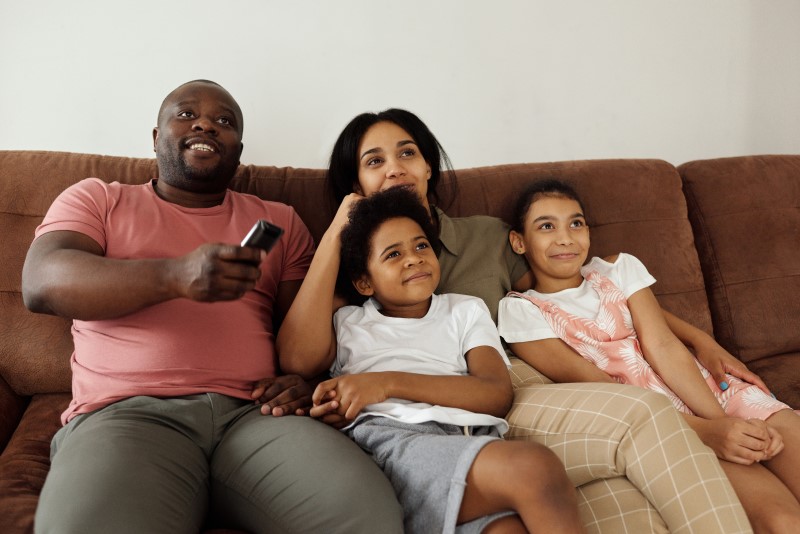 Halloween is all about ghouls and goblins and things that go bump in the night. Start out the evening (or afternoon) with more age appropriate movies. As it gets later, and younger children go to bed, it's time for classic horror movies that will keep you up into All Saint's Day.
Classics for kids like It's the Great Pumpkin, Charlie Brown, Casper and Pooh's Heffalump Halloween Movie will keep younger children happy and nightmare free. Older kids will like Hocus Pocus, Goosebumps or even The Addams Family. Binge watch all of the Halloween movies (there are 11 in total) over the weekend if you love horror movies. If you don't like horror movies, try Ghostbusters, Practical Magic or Edward Scissorhands to still get in on the theme.
Get Your Snacks Ready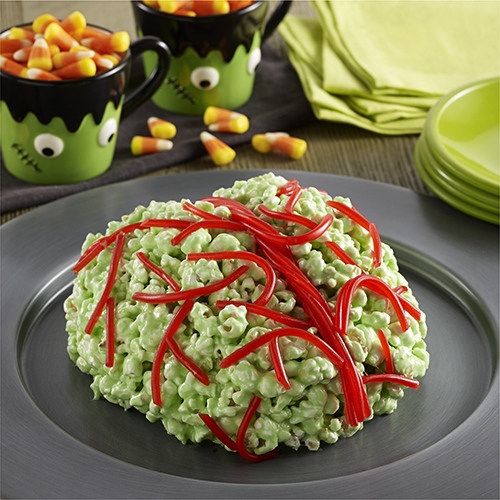 Nothing goes with a movie quite like popcorn. Enjoy classic popcorn or make a Halloween themed treat like this Frankenstein Popcorn 'Brain' – click here for the recipe. If princesses are more your child's thing, there is also a recipe for Princess Balls. There is even a recipe for Gigantic Turtle Candies for your animal lovers all courtesy of Orville Redenbacher. We already know that you've stocked up on candy – so make sure to have some available in fun, horror themed mugs.
To Wrap it Up (Like a Mummy)
Make your own magic. If you are just indoors with your bubble or loved one, cook a fabulous dinner or try a spook-tacular cocktail. Keep Halloween alive this year, whatever the holiday looks like.