Are you looking for the perfect sweet and healthy snack? Prune power balls are not only delicious, but they are a relatively healthy snack. They are the best of both worlds. They are easy to make and will give you energy.  They are also good source of fibre and may help digestion. Here is how to make 24 delicious prunes power balls – the perfect snack for the whole family!
Ingredients
30 California Prunes (about 1 cup)
1/3 cup of almond butter
2 tbsp. of honey
1/2 cup of rice crisp cereal
1/4 cup of unsalted, roasted sunflower seeds
1/3 cup of unsweetened, desiccated coconut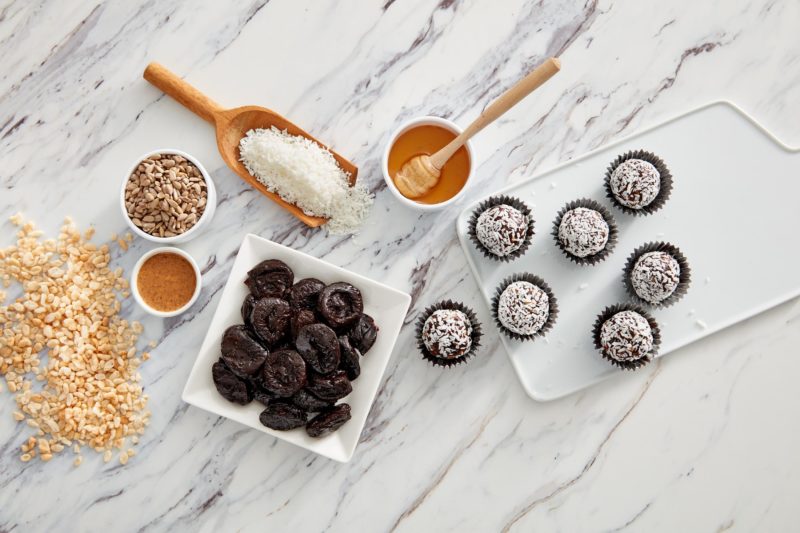 Directions
Pulse prunes with almond butter and honey in a food processor until finely chopped. Transfer to bowl.
Stir in rice crisps and sunflower seeds by hand until well mixed.
Scoop level tablespoonfuls prune mixture; form into balls and roll in coconut to coat. Repeat until all mixture is used.
Transfer to an airtight container and refrigerate for 1 hour to set or for up to 1 week.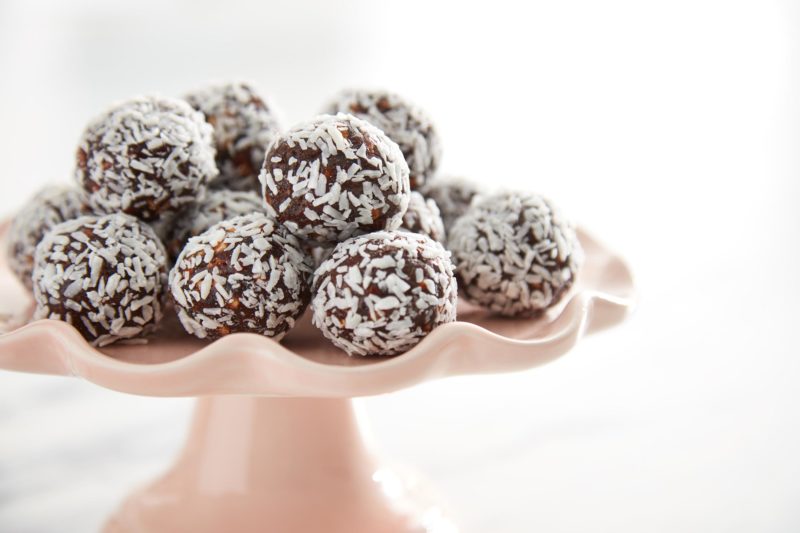 Tips
Add in a sprinkle of hemp hearts, flax or chia seeds for added nutrition.
For an indulgent twist, stir in 1 tbsp (15 mL) mini chocolate chips.
Power balls can be frozen for up to 1 month; thaw before eating.