Fruity fun and no blender required! This smoothie recipe is easy enough for the kids to make and is perfect for busy mornings and after school snacks.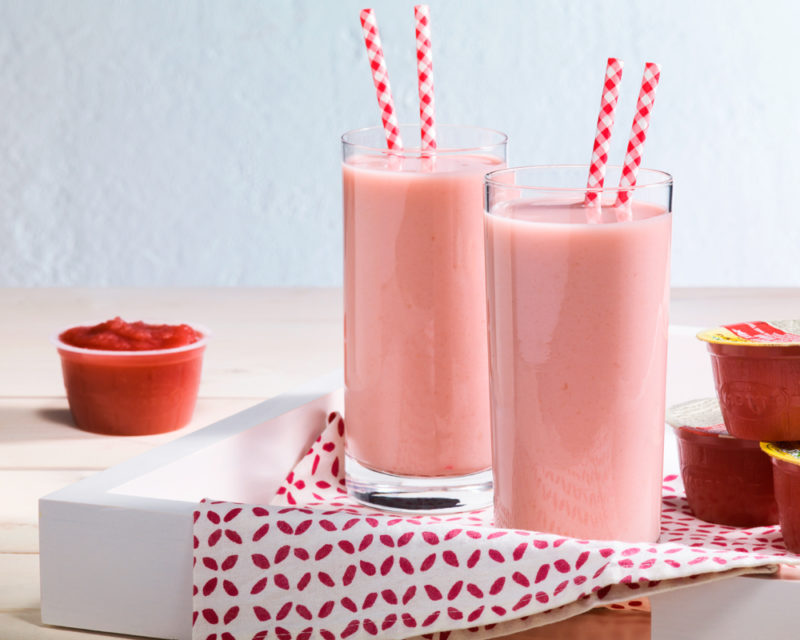 INGREDIENTS:
4 containers Mott's Fruitsations Unsweetened Strawberry Kiwi Fruit Snack (each container is 111g)
2 cups (500 mL) Mott's Fruitsations Unsweetened Apple Juice
2 cups (500 mL) low-fat vanilla yogurt
DIRECTIONS:
In small pitcher, combine all ingredients and mix until thoroughly combined. Cover and chill until ready to serve.
Makes 6 servings.