The holiday season is here and this is a wonderful time to engage in fun, festive holiday activities with your family. Not only do these activities get everyone into the holiday spirit, they provide a great opportunity for your kids to create special memories and have different experiences that promote their growth and development.
Here are 5 family friendly activities to do with your little ones this holiday season.  They are not only fun, but promote development and encourage kids to learn something new.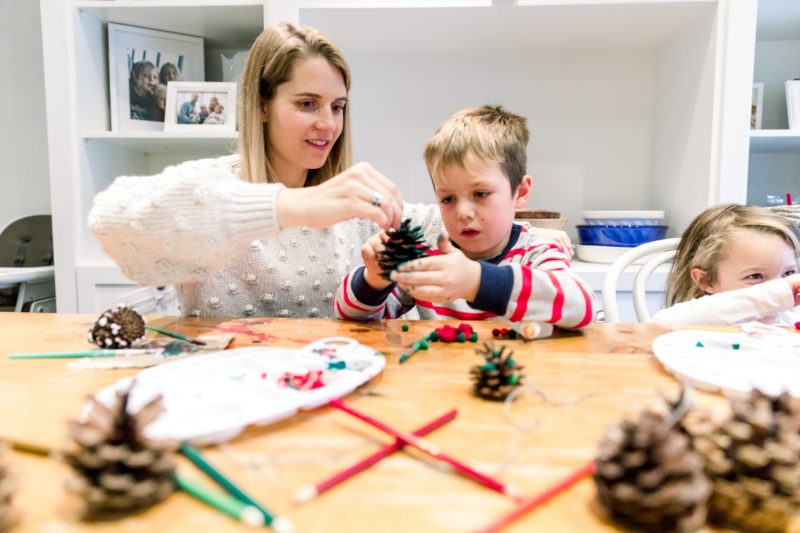 Make Holiday Decorations
Decorating your home is often the first thing that we do to help get into the festive mood. The excitement of unwrapping the decorations, deciding how the lights will be strung and transforming your house is fun for everyone. Why not extend this activity and set up a crafting afternoon where your family works together to create new decorations? Not only will this experience help connect your family as they work together on their creations, there are many other developmental benefits that this activity promotes. By getting creative, you are helping your kids develop their fine motor skills, use their senses and expand their imagination. The pride that they will feel when they see their holiday ornament hanging on the tree will last all season and create memories for many years to come.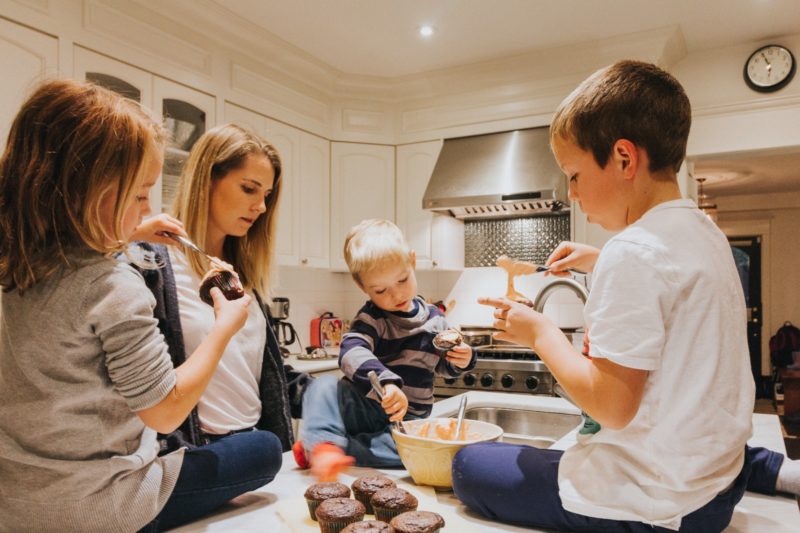 Cook or Bake the Holiday Favourites
I think we can all agree that the holiday season is associated with holiday treats and delicious dishes. There are many traditions and rituals around food that occur each holiday season. Get your children involved in creating these yummy delights. This a wonderful time to connect in the kitchen and pass on your family secrets. Baking and cooking promote learning including: planning, reading, following directions, counting, measuring and patience.  This activity is as an opportunity for your kids to make gifts to give to their friends and family. Each year, in our house, we make a snack mix. My kids help make the mix and then package it in jars that they have decorated.
Host a Gathering
The holidays are a time for gathering with friends and family. Host a holiday get together in your home. This may be a neighbourhood cookie and hot chocolate party or having your extended family over for the holiday meal. However big or small this event is, this is a learning experience for your children. The preparation for the party helps them learn the skills of planning and organizing and the event in itself encourages social and emotional development. Your kids will get to practice their manners as they greet and host different people in their home and engage in conversation with others. It gives them first hand experience with the support and love that their community provides to them.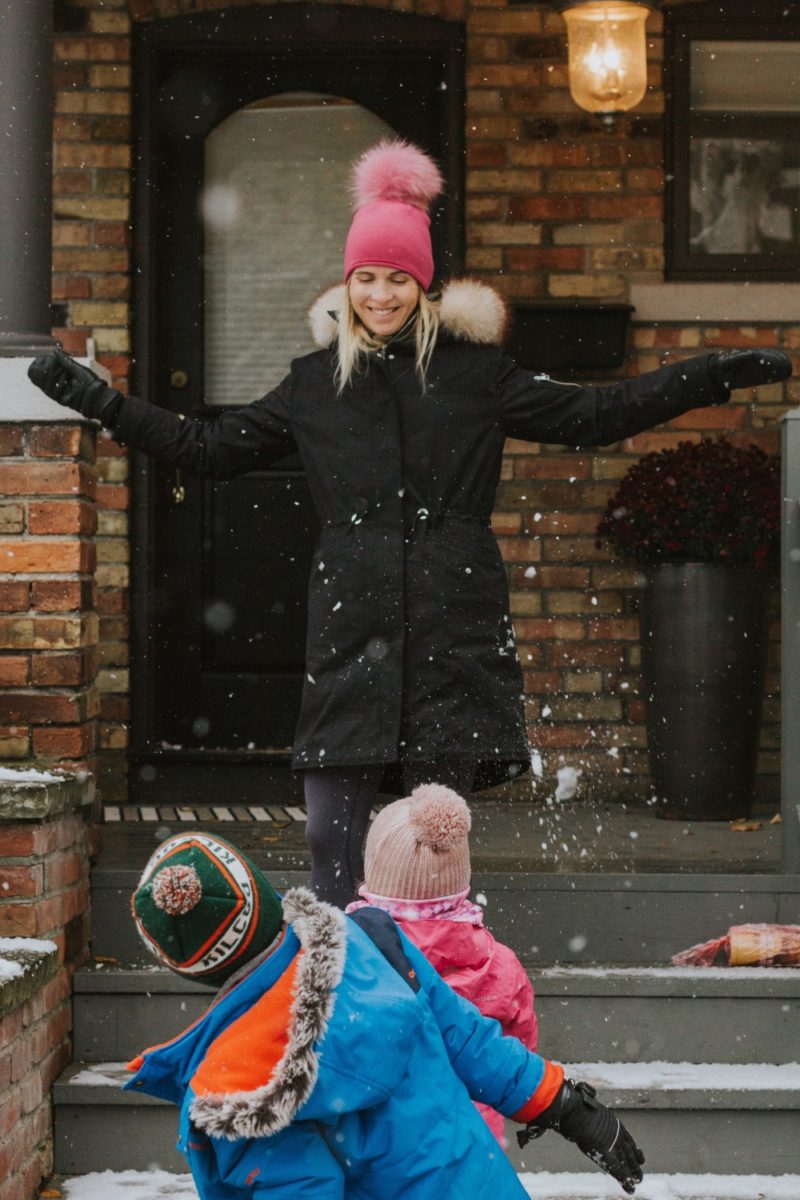 Get Outside
The holidays provide an opportunity for families to slow down and spend time together.
Spend some of this time being active and getting outside – enjoy skating at your local rink, make your family in snowmen or go tobogganing. There is huge benefit for our children to see their parents engaging in these activities, because we are promoting and modeling the importance of spending time outside, trying something active and new. Often these activities promote safe risk taking which helps develop resilience, they also encourage independence – especially when our kids get their outdoor gear on by themselves or pull their own sled up the hill and they provide opportunities for our children to expand on their gross motor development.
Give Back to Your Community
Promote the true spirit of the holidays by encouraging your children to give back to others in their community. I've written about this before, but it should be an important part of holiday family time.  Some activities that can be meaningful to young children are:
donate to the local food bank (go to the store with your child and have them select the needed food items)
Select and donate toys and books to children in need (it is beneficial if you donate to a child who is the same age and has similar interest)
Create cards and gifts to give to the helpers in their community – such as the crossing guard or mail carrier.