If you want to learn how to make a classic cocktail leading into the long weekend, we have the recipe for you! The 1944 Trader Vic Mai Tai from Beverage Director, Kevin Beary, of Three Dots and a Dash.  The Mai Tai, although inspired by Polynesia, was actually invented at the Oakland-based restaurant, in you guessed it, 1944.
If you want a bar with the same vibe and are in Chicago, Three Dots and a Dash is the place.  The tropical tiki bar and craft cocktail destination is hidden below the bustling streets of River North. The secret hideaway was named one of The World's 50 Best Bars by Drinks International. Their team does the research to create tiki cocktails using the freshest exotic fruits and spices, the finest rums and distilled spirits, and juices and elixirs that are cold-pressed and concocted in house every day. Until we can travel again, try this recipe at home.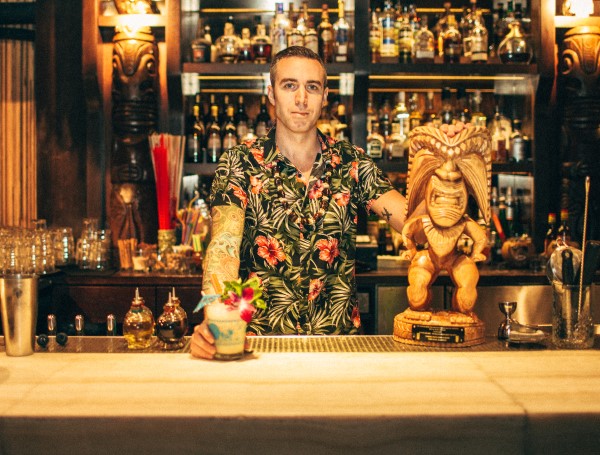 Aged Jamaican Rum, Martinique Rhum Agricole, Dry Curacao, Lime, Almond Orgeat, Jamaican Overproof Float.
Ingredients
1 oz. aged Jamaican rum
1 oz. 100-proof blanc rhum agricole
½ oz. dry curaçao
1 oz. fresh lime juice
1 oz. orgeat
Jamaican overproof float (optional)
Bouquet of mint, for garnish
Method
Build the cocktail in a double rocks glass; add crushed ice until the drink fills the glass. Swizzle the cocktail until it's homogeneous (becomes opaque).
Garnish with a bouquet of mint.
Add a float of funky Jamaican overproof (optional; it's not considered traditional but adds an extra flare).