If you need some inspiration for housewarming gifts, this collection of ideas for small spaces is the perfect place to start. Whether the person is moving into their first apartment or downsizing, these gifts will get them off to a good start and help them make the most out of the space that they have. From home organization ideas to kitchen gadgets, we scoured the Bed, Bath and Beyond website. Bed, Bath and Beyond has everything that you need for every room in your home from small appliances to linens and, of course, the home organization items that you need to make your small spaces clutter-free.
Kitchen
In a small kitchen, the goal is to always maximize counter and cabinet space. We found just the items including a multi-tasking small appliance that will free up storage in your kitchen.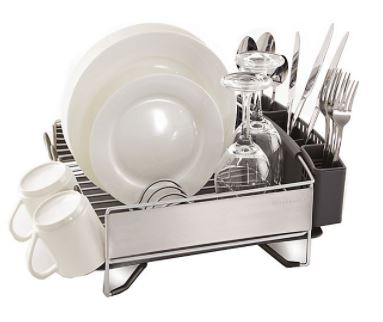 This dish rack will fit on one side of a dual sink and you won't lose any real estate on your counter. The flatware caddy is handy so that you can put your cutlery directly into the drawer without going back and forth to the sink.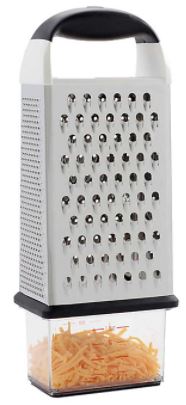 Everyone needs a box grater. It does the work of a slicer and three graters and is compact enough to fit in a drawer. It will shred cheese, slice vegetables and even grate ginger. Best of all? It comes with an attachable container for catching, measuring and storing freshly grated foods. This saves counter space when you are cooking and keeps things tidy.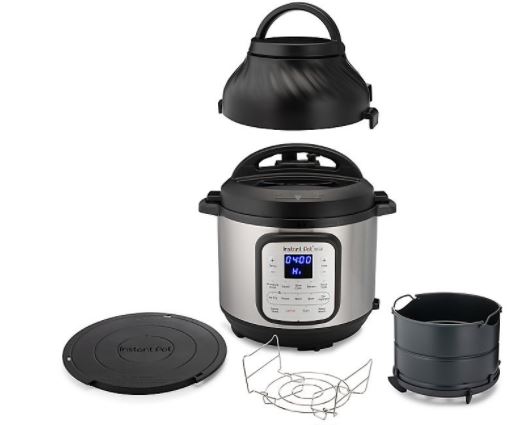 With 11 different functions, The Instant Pot is the multi-taking small appliance that you need for your kitchen. You can do everything with wet and dry cooking functions. They let you pressure cook, sauté, steam, slow cook, sous vide, warm, air fry, roast, bake, broil and dehydrate.
The Bedroom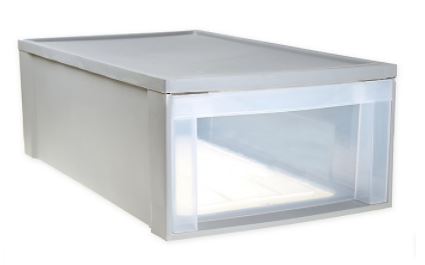 Make use of all of your bedroom space with the Underbed Stacking Drawer. You can store clothing, linens and more without cluttering up your bedroom or closet..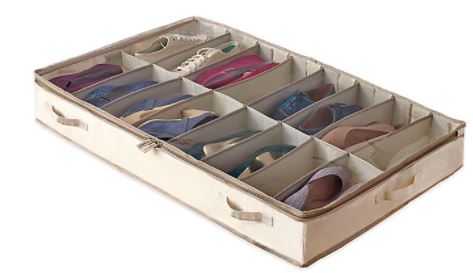 This is another great item to make use of that space underneath your bed. The ORG Garment Storage Underbed Shoe Bag holds 16 pairs of shoes, keeping them dust-free and out of your closet.
Closet
At first glance, hangers don't seem like the ideal housewarming gift. After all, we always have extras lying around somewhere. ORG Slim Grips Hangers aren't just your regular hanger. Your most slippery silk blouse or cami will stay hung up. You won't find your clothing at the bottom of your closet or need a degree in architecture to keep your dress on the hanger. They are ultra-thin which means that they will take up less space. Shopping spree anyone?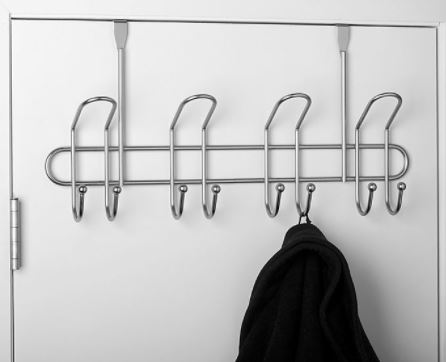 Small condos have limited closet space at best. Make the most out of your closet with this over-the-door metal hook rack. Use one in your closet for bags, hats or jackets and get another one for your bathroom for towels.
The Bathroom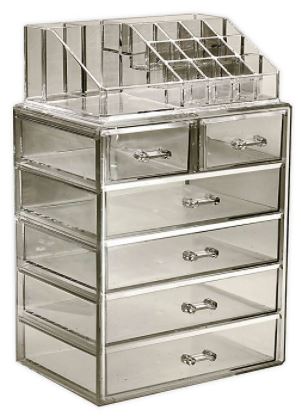 A cosmetic organizer is the perfect gift for the makeup lover in your life. The Sorbus 2-Piece 6-Drawer Vanity Organizer can hold an entire makeup collection with ease.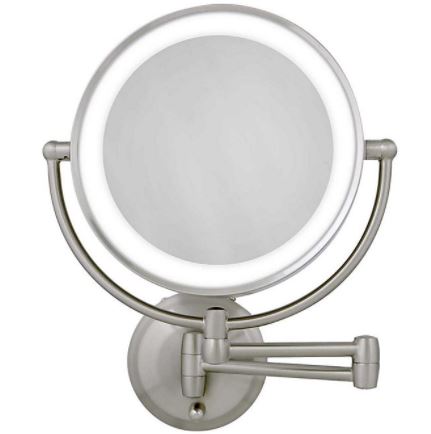 A wall mount mirror will save valuable space on your bathroom vanity. This lighted mirror is perfect for tweezing your brows, putting on your makeup and checking to see if your Vitamin C serum is working.
The Home Office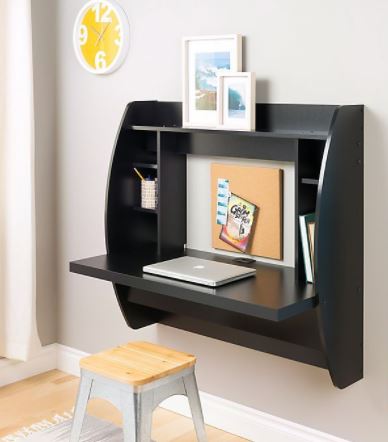 Small spaces aren't necessarily conducive to the new work from home reality. If you don't have space for a table or desk to work at, a floating desk is an option. It won't take up floor space, has plenty of storage and has enough table top for your laptop, files and notes.