The Sephora Holiday Savings Event has already launched for Rouge members (people who spend more than $1,000 a year at Sephora).  The Sephora Holiday Savings Event gives Rouge members a savings of 20% off their entire purchase until November 9. VIB members (shoppers who spent at least $350 last year) can shop from November 3 through November 9, and receive 15% off. Insiders (anyone who signs up for the retailer's loyalty program), save 10% from November 5 – November 9. Use the code HOLIDAYFUN when you check out. You can use the code multiple times in-store and online.
Now that we got that out of the way, let's get to the fun stuff for the Sephora Holiday Savings Event. We are giving you our picks for the top gift ideas from the sale. You can also buy a little something for yourself – after all – 'tis the season. Check out our picks from the last sale in our article "Be Boujee On a Budget". We carefully curated these items for you to snag during the Sephora Holiday Savings Event and are giving you one bonus item that left us confused!
Holiday Gift Sets
We  already gave you the inside scoop on Sephora Holiday Gift Sets: What Are Hits and What To Nix. Even more holiday gift sets were released and we are giving you our favourites looking at quality and value. All prices are before the discount is applied.
Charlotte Tilbury Pillow Talk Lip Secrets Lip Set – $60.00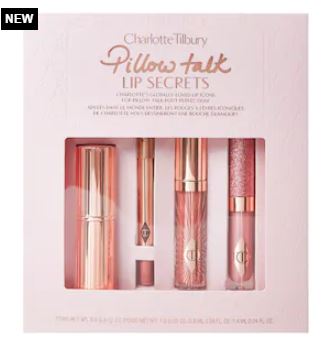 Pillow Talk is Charlotte Tilbury's signature colour and it is universally flattering. If you or a friend have always wanted to try Charlotte Tilbury's lip products, this is the perfect starter kit. The value is $87.49 according to our calculations, and with the extra discount, it is worth it.
Sephora Favourites Clean Beauty Skincare Kit – $52.00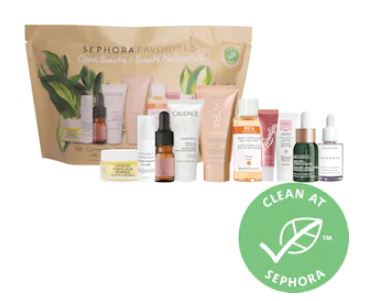 Although our value is less than what Sephora's $210.00 value (we came in at $165), this is a good value. You get two full sized minis and enough deluxe sample sizes to make it worth your while.  You or your skin-care obsessed friends will love trying buzzy brands like Biossance, Lanolips, Youth To The People and Farmacy. There is enough product in each to see if it's worth making the investment in a full size.
Tom Ford Soleil Blanc Body Oil & Lip Set – $100.00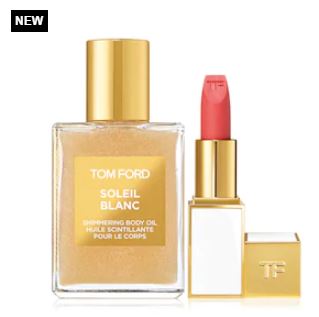 If you want to splurge, now is the time. Tom Ford Soleil Blanc falls into the warm and spicy fragrance family. We think it smells like the best sunscreen in the world. It literally will take you back to summer. If you own the fragrance or you know someone who loves it, the body oil is a nice addition to their collection. The Lip Color Sheer is a beautiful colour for days when you just want a wash of colour.
Tarte Tartelette Give, Gift & Get Amazonian Clay Eyeshadow Wardrobe – $64.00
Tarte went in a completely different direction for the eyes this holiday season and anchored their collection in tried and true favourites. The lil' Bloom (classic cool neutral) and lil' toasted (warm neutrals) incorporate three shades from their original palette and six complimentary shades. The third palette,  lil' juicy is brand new and is filled with berry and mauve tones. Although the textures aren't identical to the originals, in reviews, they are said to be drier, they are good quality and perfect for people who are building their eyeshadow collection.
Moroccanoil Moisture & Shine Travel Kit – $32.00
You really only save a little over $1.30 with this set, but the extra 20% off makes it worth it. Moroccanoil products smell amazing and work well. Moroccanoil Treatment tames fly-aways and makes hair feel softer and more manageable. It's a great little gift for hair care junkies.
Fresh Sugar Lip Bestsellers Tin – $60.00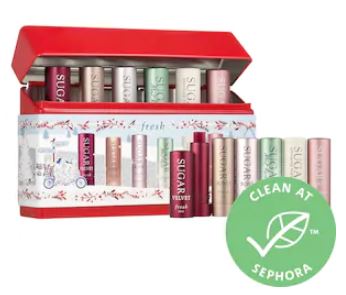 Fresh's lip treatments have a beautiful formula. The tinted formulas have just the right amount of colour. They are expensive, but worth the price and for $60, you get to try six different ones out. Just a tip, these are not purse friendly – they will melt. Keep them in a cool dry place and apply them before your next Zoom meeting.
Best New Palettes to Give or Get
PAT McGRATH LABS Mega Mothership: Celestial Divinity Eyeshadow Palette – $103.00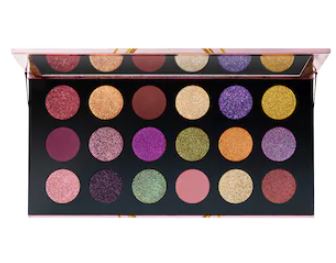 This is PAT McGRATH's first ever 18-shade palette. Twelve of the shades come from her limited edition MTHRSHP: Galactic Gold and MTHRSHP: Dark Galaxy Palettes released for her Star Wars The Rise of Skywalker collection. The other shades are originals. There are three matte shades and 15 shimmers, so this is not a stand-alone palette. It is, however, a great way to try her formula.
Natasha Denona Glam Eyeshadow Palette – $87.00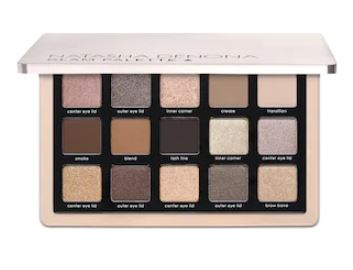 Natasha Denona has done it again with this cool neutral palette. She even labeled the shades so that beginners know exactly how to mix them to create the ultimate eye look. It is the perfect palette for both everyday and special occasion glam.
Too Faced Salted Caramel Mini Eye Shadow Palette – $36.00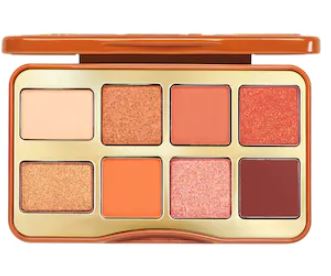 Smaller palettes are making a comeback and this well curated palette from Too Faced is the perfect gift. Their tin packaging always has the best formulas. The mattes are pigmented and blend well and the shimmers can be built up.  The warm shades in this palette are special and you can create multiple looks.
Ciate x Miss Piggy All About Moi! Cream Blush Palette – $42.00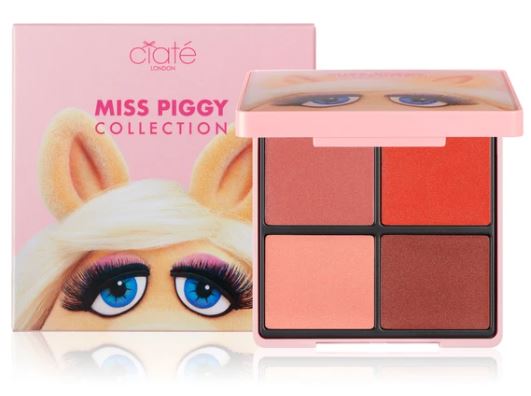 This is all about the packaging  – who doesn't love Miss Piggy? Cream blushes are making a comeback this year and this donut scented palette has four shades to try. We haven't tested the formula, but with packaging this cute, who wouldn't want to unwrap this?
Why Just Why?
Anastasia Beverly Hills Soft Glam II Mini Eye Shadow Palette – $38.00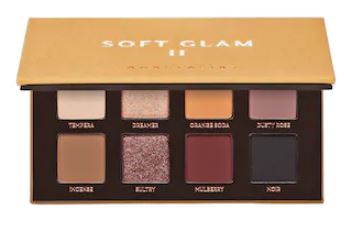 The original Soft Glam palette is a classic. It has everything that you need to create a variety of perfect neutral and rosy looks. This smaller, curated palette is a mystery to us. It has eight shades from the original palette – nothing is new. For an extra $22, buy the original and get all of the shades.  If this was a complimentary palette with unique shades, that's one thing, but people who have the original Soft Glam don't need this.