Jaymes White has four years of sold out, critically-acclaimed live séances under his belt. This year, COVID-19 changed everything and White had to look at things differently. He could have just cancelled this year, but White is resourceful and decided to try his first virtual séance – Evoke. It is an experience to be shared since it's success is based on participation. Even though White is experienced in the art of the séance, he did have some reservations:
"From our research, we learned that people don't like Zoom shows. Entertainers haven't had a lot of luck with Zoom, because people think of it as their business feed. It makes it feel more like a Zoom meeting. That was a fear of ours. We realized though, when you experience the show, it actually does become entertaining, especially when everyone participates. It may not be the Beverly Street séance, but it is still something to experience."
We wanted to do a deeper dive into what it takes to make the virtual magic happen, so to speak. We spoke with Jaymes White about Evoke, the planning it took and crucial the audience is to the success of the virtual séance.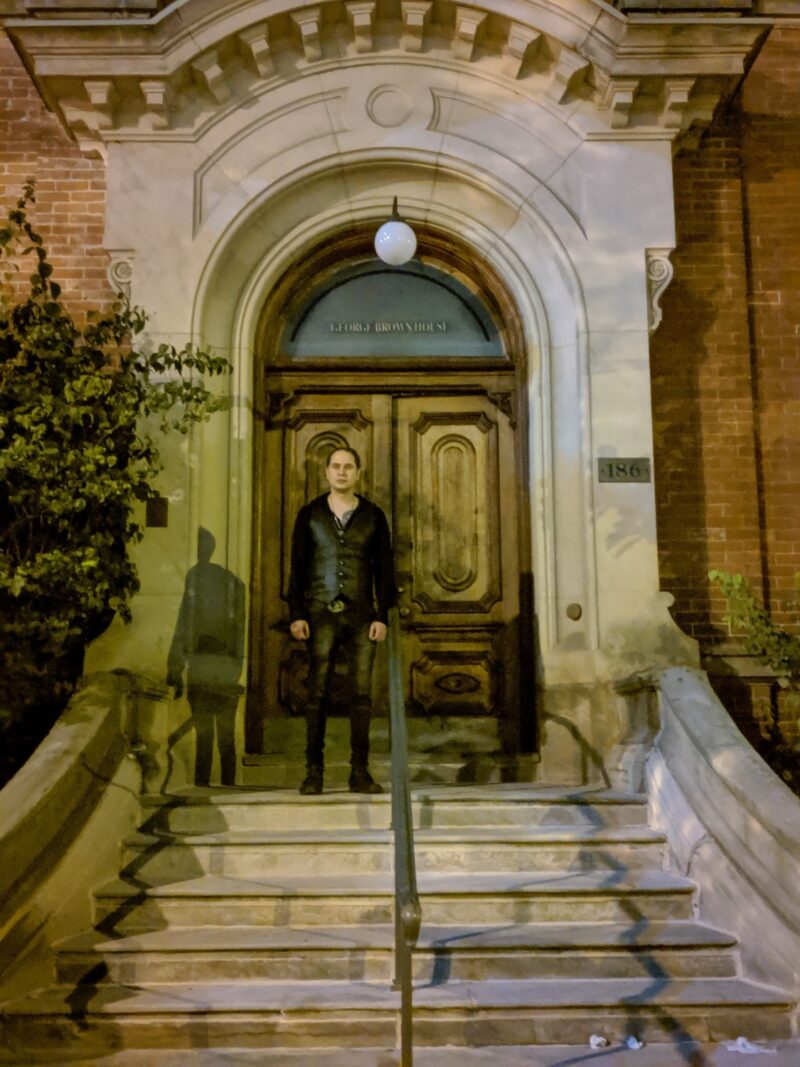 When did you decide to go with a virtual séance and what was your planning process?
I only had a short time to write Evoke.  We didn't know what was going on [due to COVID]. I was doing 200-300 shows a year and all of a sudden, you lose that. We had to think about how we were going to survive and think of ways to keep Halloween alive. You want to do something that's unique, but safe for everyone and still have that Halloween vibe.
I wrote Evoke so quickly. I started three weeks before we launched Evoke. It was stressful to come up with something that involves everybody. My biggest thing is that it had to be about the audience, not about me. How do you apply that into a séance? That was the challenge plus the fact that I had never used Zoom before.
When we do the Victorian séance that I am known for, it is four months of planning. We start by looking for a haunted location. We are very focused on that. When you think of Evoke, we can't really do that, because we are all in different locations so I had to come up with something different. For the past ten years people have been sending me photos of their loved one to get them into the séance, but that was never my thing. I thought this time, why not do a tribute to them and bring them into the séance? We thought what if we have only one picture where the person is actually dead and the rest are alive and see if the audience can pick that up using collective unconscious. If anyone was able to do that, we wanted to see if anyone could guess about what the person's life was like without knowing them.
When I train law enforcement, I can tell when people are lying but it probably took me 20 years of practice to be able to do it. I'm trying to teach you to trust your gut, trust your instincts and that's what we are trying to build. What a lot of people say about the paranormal is that maybe mediums are able to pick up things that other people can't. It's about going with your intuition. I thought it was better to take that approach then trying to create something scary that may just feel weird. If I was sitting here, and something fell over, people would know that it was fake – let's be honest – unless it happens to you in your house. Instead, we made Evoke psychological. It's all about you doing it, and that's how Evoke came about.
You mentioned in an interview that "When you look at the history of spiritualism there is a direct correlation with new technology".  Tell us what you meant by that?
This was something else that pushed me to do the séance through Zoom. When my team did the research, new technology comes into play every 15-20 years and somehow always becomes associated with the paranormal. If new technology comes in, a bunch of mediums claim that they are able to use that technology to get a response. Alexander Graham Bell created the telephone and he actually believed that you could connect to spirits through telephone lines. The same was true when the television was invented, John Baird believed that he could talk to dead celebrities, like Edison, through the static. So, I started thinking to myself that Zoom is a new technology that we haven't explored, let's see if we can do something.
I had been thinking about this idea [a virtual séance] for a few years, but I never thought that I would actually do it. With the pandemic, I thought let's go for it. I think that from doing so many séances and mindreading for more than 20 years, that I've gotten to the level where I know what will work and what doesn't work and I have the ability to tailor it. A lot of it is not about the séance, it's about the audience participation and how I can control it and who does what and I can still do that through Zoom.
Every one of your séances has an interesting cast of characters, from the dead that you are trying to conjure to the participants.  Who do you think is more crucial and why?
It's 100% the participants. With a live séance, you are going to hear real stories about what happened to the "dead".  With Evoke, I'm not telling you very much about the person and how they died. I'm trying to see if the people can guess details about their lives. All of the participants make the séance. It's not the story, it's not anything else it's all of you that make it.
I want to see what everyone is able to do. A séance is all about the group dynamic and the collective unconscious and working together as a team. It's about people's reactions and freestyling, that's what makes it good. If something happens to someone during the séance, like a door opens, we have to capitalize on it. The strength is in the participation. That is what changes the direction the séance is going in. Sometimes people will tell me about things that they experienced after, and I wish that they had told me at the séance. The hardest thing at times is getting people to talk.
What do you actually know about your audience before the séance begins?
Nothing. The thing that is the most fun for me is creating the group dynamic. There are always going to be true skeptics and true believers, people from all walks of life, especially with Evoke.
Which type of séance requires more energy – the live séance or the virtual séance?
The live séance takes more out of me because they are such big experiences and because I have to run around a lot. They are two hours versus Evoke which is about 45 minutes to an hour.  On Zoom, I'm also in one spot.
I go in wondering if anything will work and if anyone will get any of the details right. When things start going right and I know that something is going to work, I get really excited. That's always the scary part. It depends on the group dynamic and what they are willing to put into it. I find it is harder to get people excited on Zoom because I'm not in person there with you. It's also harder to read people, because I'm only seeing people's faces and they are in the dark. I think the more I do this, the more I'll understand what I'm looking for. When you are at a live séance, you really can't watch everyone else because you are paying attention to the environment and anticipating what may happen.
How different is it for you trying to read the group dynamic virtually?
At a traditional séance, I have to pay attention because people have free reign of the house. With Evoke, it's completely about us. It's about your experience at home, how you feel and I'm playing off of that. If you are interested in psychology, it is interesting to watch how people think and act. With a my live séance, there is a lot more going on – people are running around from room to room. With Evoke, everybody is together. It's cool to see and a very different perspective. You are putting people in a weird situation and seeing what happens.
Zoom presents some challenges because I can't necessarily see people on the screen all at once. You are looking for small visual cues with people and that can be a challenge with the Zoom tiles. I'm trying to find out who is reacting and it's harder to pick up on who I think is going to work because I can't see it. Picking the right person for each step of the séance is also hard.
Why do you think so many people want to believe in ghosts and the paranormal?
I think it's because people want to believe that there is something more out there. You don't want this to be it. Just think about losing a loved one or someone close to you. You need to believe that some-how they will be with you forever.
If somebody else doesn't believe in the paranormal, that's not a bad thing either. Everyone has their own views but hopefully, they are open to others. I've heard ghost stories and I've had things happen to me, but I try to stay neutral. I think for my job that I have to be somewhere in the middle of skeptic and believer. That works out well for my séances because I am open-minded to everyone and I don't dismiss anything.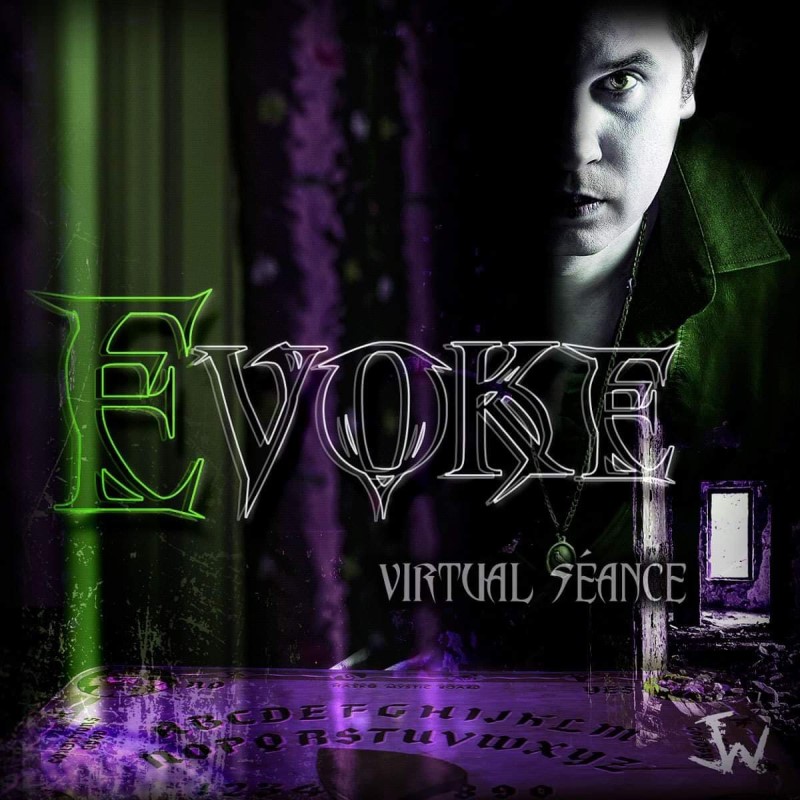 Here is what you need to know about Evoke:
Dates: Until November 28th, 2020
Duration: Approximately 45 minutes
Group Size: 10 people
Price: $24.99 per person (Private group up to 10 ppl – save 20%)
For more information and to buy tickets, visit jaymeswhite.com