If there is one thing that is often missed when it comes to maternity talk, it is information about the infamous fourth trimester…What is it? These are the weeks after childbirth, which mark the first days of baby's life, but also the shock and adaptation that mothers experience following childbirth and the arrival of this small human being in their lives. Fatigue, pain, mood swings… needless to say that women go through a whole range of emotions, and fortunately, there are items that can make this fourth trimester smoother. I had the chance to test the 4 T box.  It is a box that contains several essential items for the new mom, and I'm glad that I did!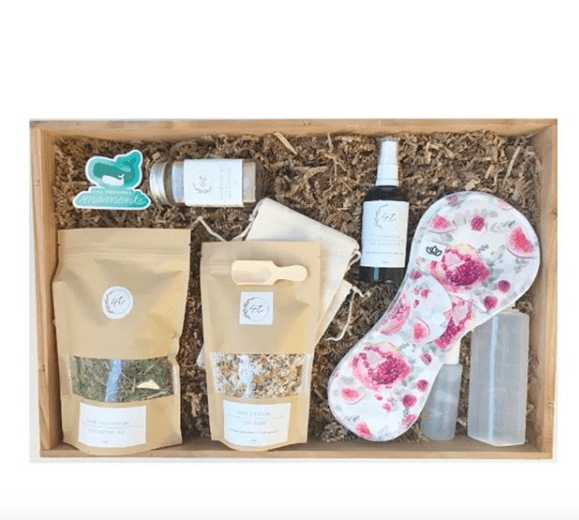 The formula is simple: we buy the box online (for ourselves or for another new mom) according to our budget and our preferences.  For example, you can purchase one that contains a ton of practical items that we will use during this transition period. Tea mixes, bath products, restorative balms, peri-bottle, nutritional recipes…there are a ton of items to use that will make those first days or even weeks, easier to navigate.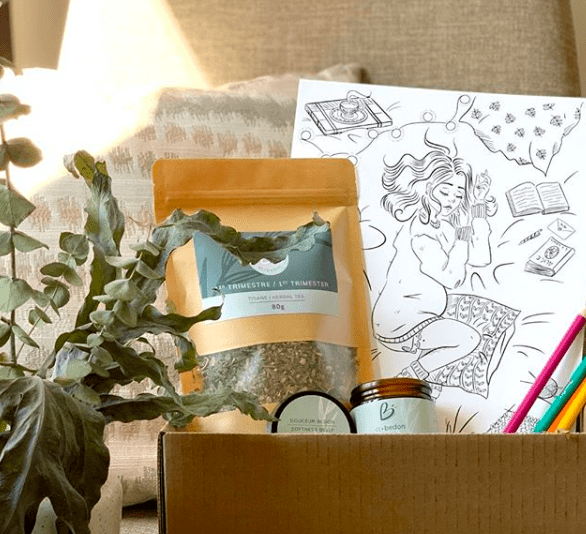 Personally, I really liked the herbal teas as well as the restorative balms, which are really nice to use. The fact sheets are also very useful… It's a great gift idea for a baby shower, and there's even a new box that targets pregnant woman. What a great idea!
The 4T box is available online and is available for delivery across Canada.