There is something about the leaves changing and crisp, fall weather that make the idea of cocktails by the fire so appealing.  The Smashing Pumpkin cocktail from Chicago's I|O Godfrey is perfect for nights in front of a roaring fire.  The Smashing Pumpkin has the warm, autumn flavours that you are craving. Nutmeg and allspice both add to the warm flavours of the cocktail.  If you can't be in Chicago right now, this cocktail will bring a little bit of Chicago to you.
Ingredients:
2 oz. Woodford Reserve (or other bourbon whiskey)
1 oz. Grand Marnier (or other orange-flavored liqueur)
1 oz. Domaine De Canton (or other ginger-flavored liqueur)
.5 oz. Lemon Juice
2 oz. Pumpkin Puree
Sweet boiled potato (optional)
Allspice and Nutmeg mixture for topping and glass rim (optional)
Star Anise for garnish (optional)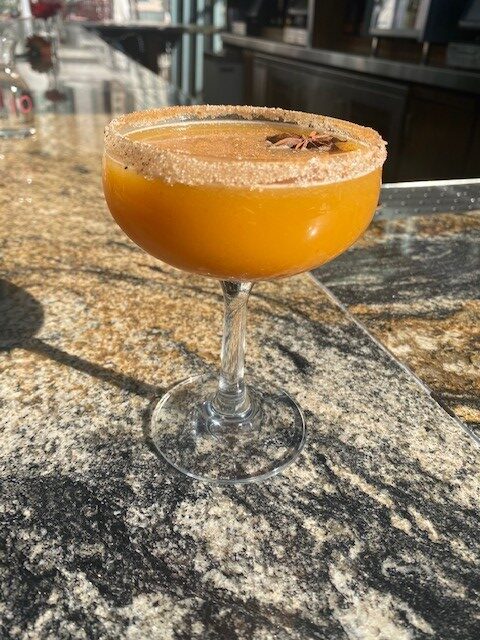 Instructions:
Stir all ingredients together, and pour into a couple glass or glass or choice. While not required, I|O Godfrey combines its house-made pumpkin puree with boiled sweet potato for the drink's delicious cocktail base. Top with a sprinkling of allspice and nutmeg mixture (including the glass rim) and a star anise for added flavor.