Who isn't longing for travel? Whether it's a short trip or a longer getaway, just being somewhere different would be incredible. Imagine discovering a new place or returning to an old favourite. Waking up with every day a blank slate waiting to be filled with the sights, tastes and sounds of a new place. Sounds dreamy, doesn't it?
Even though we can't travel in the same way right now, there will come a time when we, once again, will be able to. DIVINISTAs, we want to help you plan your next getaway, whether you like to stick to more local travel or whether world travel is more your passion. We are starting an in-depth look at destinations around the world. Our first stop is Chicago AKA The Windy City. We will take you on a personal tour sharing everything from where to stay, where to play, where to eat and places to shop. All information is based on past travel and what the regulations were at that point in time. This is more about daydreaming and planning for the future.
Personally, I have been to Chicago three times. I was there twice for work, and although I got to explore a little, the third time was magic. I FINALLY got to see many of the sites on my Chicago Bucket List. Chicago is one of the most beautiful cities in the world IMHO and millions of pre-COVID travelers flock there annually. You can go any number of times and still not get to experience everything that the city has to offer. With everything from world-class dining, beautiful architecture, theatre that rivals Broadway and more, Chicago was voted "Best Big City in the US" four years in a row by Condé Nast Traveler.
Get your boarding passes ready – you are going to learn how to get to Chicago, some tips for the airport and the best way to get around once you are there.
Flying to Chicago

Like many large cities, Chicago is serviced by two major airports – O'Hare International Airport and Chicago Midway International Airport. I've never flown through Midway, but it is often used for business travel.  O'Hare is one of the busiest airports in the world, but it is surprisingly easy to navigate. Direct flights are available from Toronto, Montreal and Calgary, but it is accessible through connecting flights from all major Canadian airports. The flight time to Chicago from Toronto is just under two hours. It is two and a half hours from Montreal and ranges from 3-4 hours from other major Canadian airports.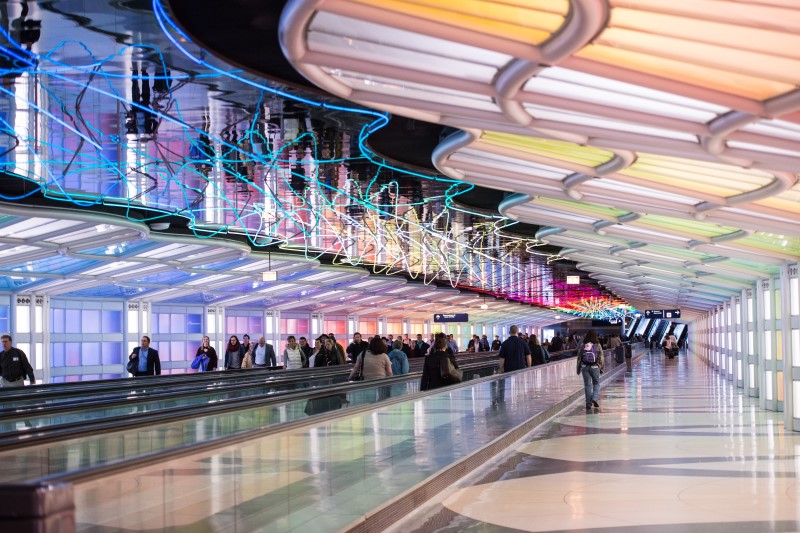 Canadians need either a valid passport or NEXUS card to fly to the USA and back into Canada. A NEXUS card is worth the effort. You will be in shorter line ups and that is a huge advantage when you are traveling through major airports or when you are tired after a long trip.
You can travel from the O'Hare to downtown Chicago via taxis, UBER, Lyft, bus or 'L' Train (The Chicago Transit Authority (CTA) Blue Line 'L' Train).  It takes approximately 30 minutes by car to get from the airport to downtown.
DIVINE Tip: Always check and double check your gate at O'Hare Airport when you are returning home. They change frequently, and you may not hear the announcements.
Getting Around the City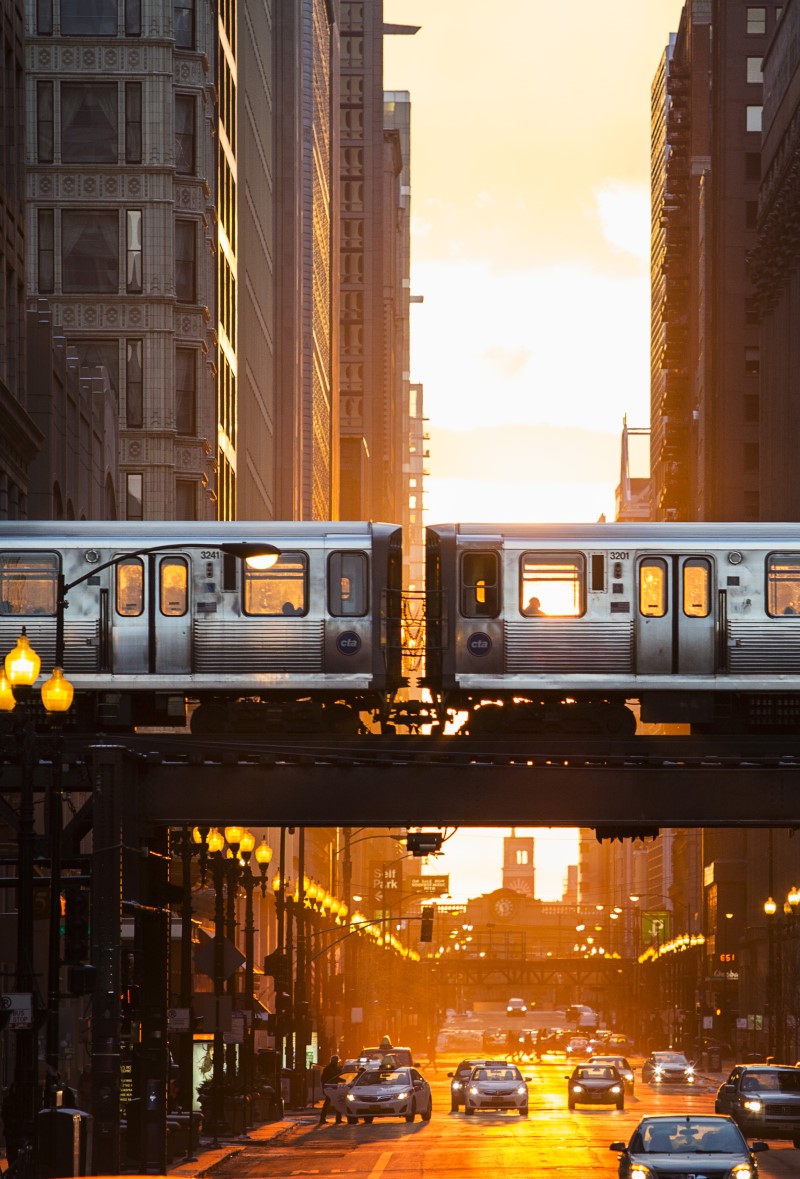 Walk: Chicago is a walking city. The downtown core is relatively flat and very easy to navigate by foot. The best part of travel is exploring and there is no better way to find hidden gems that to use your own two feet.
Ride: Divvy is Chicago's bicycle sharing system. With more than 5,800 bikes, covering most of the city, riders can happily see the sites from two wheels.
UBER/Lyft: Both are widely used in the city and both are affordable options if you need to get from point A to point B quickly.
Chicago Transit Authority (CTA) including the famous "L" Trains: The CTA includes buses and Chicago's famous "L" train. The "L" stands for elevated. It is the second oldest elevated transit system in the USA and was once named one of the "seven wonders of Chicago". Transit in Chicago is relatively inexpensive. A day pass will cost you around $10 USD.
Now that you know how to get to Chicago and how to get around once you land, stay tuned. We will be sharing our favourite hotels in part two of our series on The Windy City.