January 1. New Year's Day. The all-or-nothing day when we decide to get our lives back on track. Many of us create a list of resolutions and vow that this will be the year that we keep them. We put off making healthy decisions until after the holidays are over because we worry about not enjoying the food (and drinks) that we love. Wouldn't it be nice to be able to enjoy the holidays and still kick start your New Year's Resolutions in a way that is healthy? Well, the good news is that you can! Here are our tips:
Create Fewer, More Meaningful New Year's Resolutions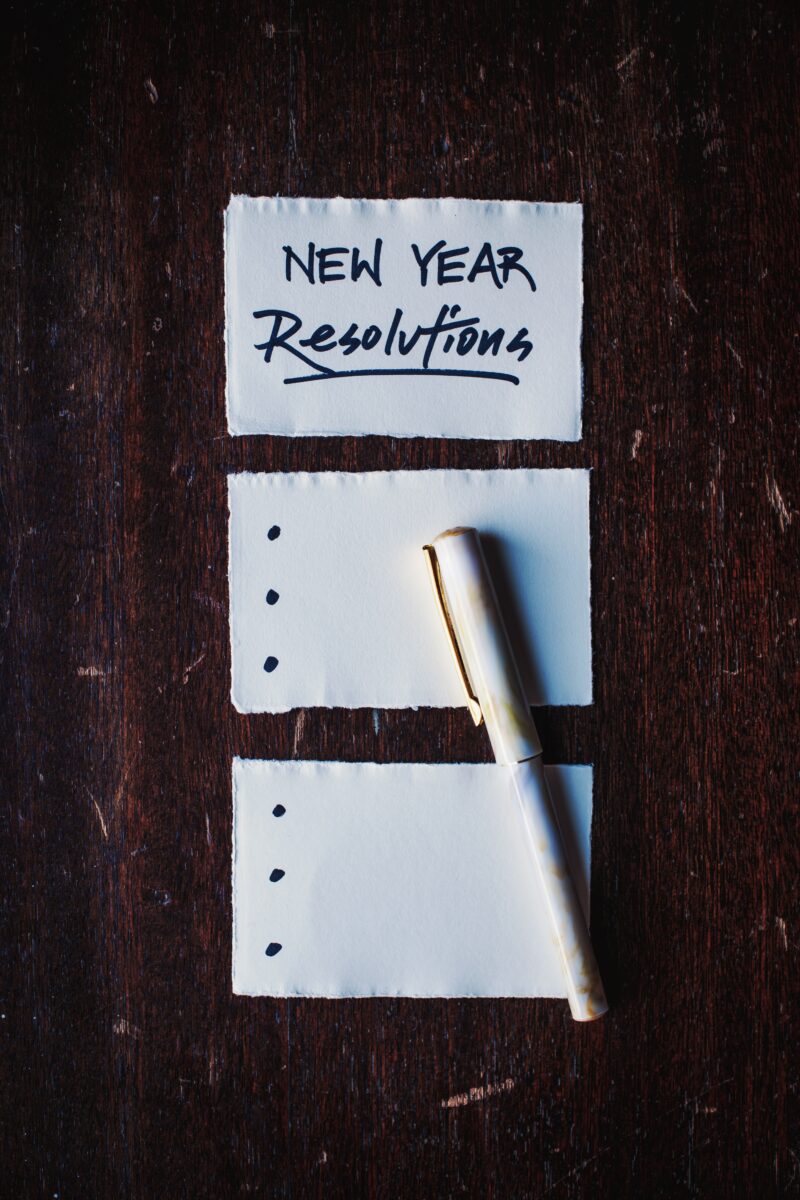 Here are five common New Year's resolutions:
Exercise more
Lose weight
Get organized
Learn a new skill or hobby
Quit Smoking
These are all great ideas in theory, but they aren't measurable, and more often and not, they stop being achievable. People create a laundry list of things that they need to improve about themselves. According to Strava, "…approximately 80% of people who make New Year's resolutions have dropped them by the second week of February…. the day most people are likely to give up on their New Year's resolution is January 19. (Strava calls it "Quitter's Day.").
The challenge is that we make generic goals. If you want to "exercise more", you don't have to wait until January 1st. Restate your resolution to make it more specific, and more fun! For example, "I want to live a healthier lifestyle so that I can enjoy activities with my family. My resolution starts today. We will walk together as a family five days a week for 30 minutes. No excuses. If the weather is bad, we can still be active by having a dance off. If we miss a day, we will start again tomorrow." It is specific and measurable.
Enjoy Healthier Beverage Options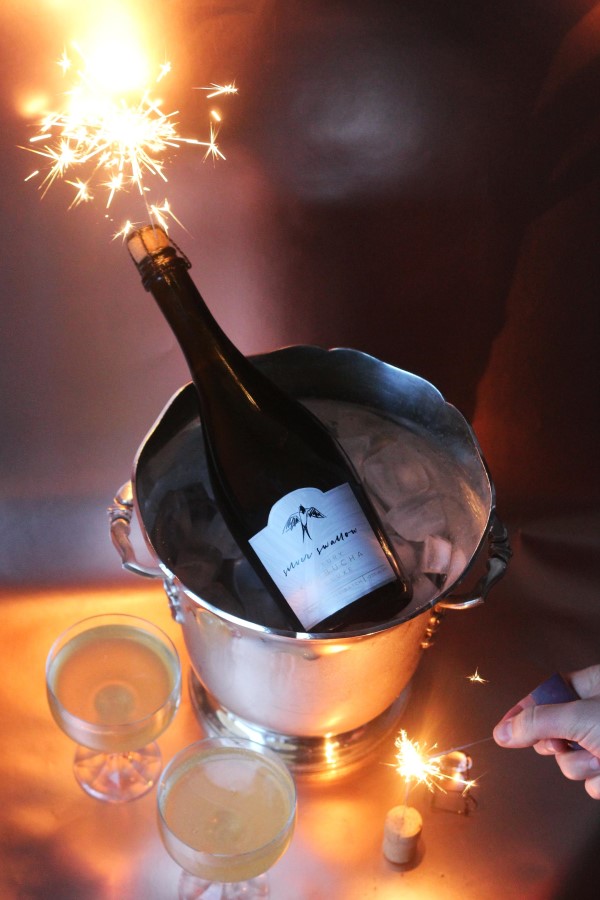 This year, the holidays will feel even more special since most friends and families are finally able to be together. Social calendars are fuller, and everyone is excited about gathering to enjoy some holiday cheer. Holidays also mean food and of course, adult beverages. Instead of having an all-or-nothing approach to New Year's resolutions, why not start early? You can still enjoy your favourites, by finding better-for-you options as a host or a guest.
People often wait until Dry Feb to go alcohol-free. It is for charity, so it is a great cause, but why not start "practicing" before 2022? An easy way to wean yourself off without giving up the bubbles that you love is to try an alcohol-free, champagne-inspired beverage.
Our favourite is Silver Swallow – a bubbly, not boozy kombucha. It was created by two Ottawa entrepreneurs and is the first non-alcoholic champagne-inspired kombucha on the market in Canada. Silver Swallow luxury kombucha is brewed in Canada using a rare organic white tea, silver swallow, which is hand-picked in Yunnan, China. It looks like champagne, and we tried it – it tastes like champagne too. You will find it at the finest hotels like the Fairmont Château Laurier, the Ritz-Carlton Montreal as well as at select Whole Foods Market locations or get it directly from silverswallow.co. Prices range from $18.79-$19.99. It's the perfect hostess gift and it makes parties more inclusive. Silver Swallow pairs well with anything that you traditionally pair with champagne like fruit and cheese.
Pair Resolutions and Have Fun with Them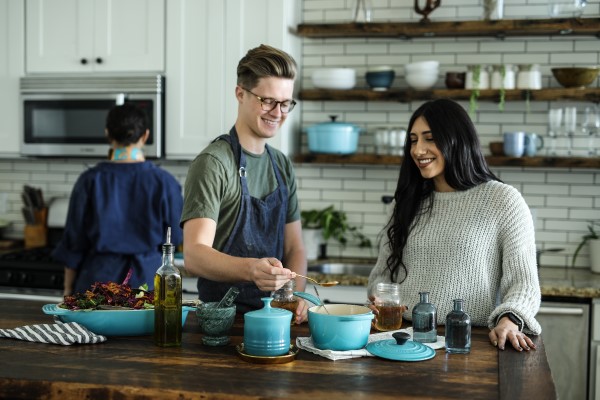 As we mentioned, there are more social gatherings around the holidays. If one of your resolutions is to take up a new hobby, make it measurable and start now. If you always wanted to learn to cook and another resolution is to "eat healthier", pair your resolutions in time for the holidays. Don't forget to make it a measurable resolution. "I will eat healthier and explore my passion for cooking by trying to make some healthy, delicious holiday recipes. I will sign up for cooking classes before the end of the year so that I can reach my goal of taking up a new hobby before December 31st." You can ask for a gift certificate for the cooking classes which will save you money, but also make you accountable.
Whether you agreed to host and are scrambling to figure out what to serve, or you promised to bring a dish to a holiday pot luck, bring a healthy version of your favourite holiday comfort food. There are literally millions of healthy swap recipes online that are beginner friendly. Then, in the new year, explore taking a cooking class. It's all about enjoying yourself.
Kickstarting your New Year's resolutions doesn't have to be difficult. Just remember to make them measurable and fun, and you will be more likely to keep them.
In partnership with: