When I originally booked a surf and yoga trip to Portugal, the plan was to get away from the hustle of city life for two weeks, but it left me wanting to leave that lifestyle altogether.
Like many women working in the age of COVID, I became wrapped up in working harder, faster and longer, just to prove myself. My most consistent relationship was with my Google Calendar, which was beautifully harmonious and comfortably co-dependent. So when borders finally opened up and international travel resumed, I jumped at the chance to leave.
While I had no particular interest in surfing or yoga, the thought of spending a couple of weeks in a small lodge in the Algarve seemed like a brilliant idea. I mean, who doesn't love a little adventure?
For the first time in over a year I boarded a plane, which felt surprisingly safe despite a global pandemic. After nearly 12 hours of travel, I arrived at a lodge in Lagos, where I instantly tried to connect to the internet to see what I had missed.
If I'm being honest, I've never been one to sit still or be particularly quiet. So obviously, I signed myself up for every activity I could: yoga, paddle boarding, wine tasting and of course, surfing. Though much to my surprise, the next week would teach me way more than just how to balance on a board.
Surfing involves an extreme amount of waiting — waiting for the right weather, the right wave, the right mindset. It's not only a test of your paddling skills, but of your patience, and I can confidently say I wasn't great at either. "Just relax" and "there's no rush" were phrases used frequently in my direction, and honestly they would have been just as well off speaking Portuguese to me.
After a few days, it became increasingly clear that 1. I'm not a naturally gifted surfer, 2. I asked too many questions for everyone's liking and 3. I never wanted to leave.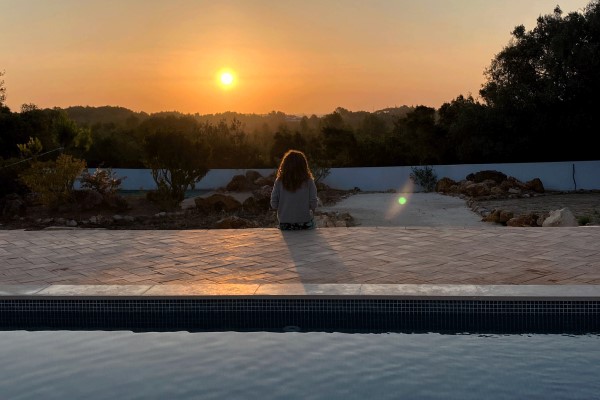 While Portugal was definitely not the first country that came to mind when looking for a warm getaway, it exceeded all of my expectations. There was no shortage of beautiful beaches, the food was always fresh and I was surrounded by some of the best people I've ever met.
I spent my days hanging out with travellers from around the world—a couple from Amsterdam who I grew to love quickly, a Swiss man that somehow always got to the shared bathroom before me, the sweetest curly-haired girl from The Hague, three American lawyers who snuck work emails in throughout the trip and a French fashion designer who was cooler than I will ever be.
We spent our days in the water and our nights sharing stories and laughing until we were weak in the knees. There were no Sunday scaries and we would go to bed exhausted from the sun and surf, not from endless Zoom calls.
In this southern surf town, hustle culture simply did not exist the way it did where most of us were from. The formula for a good life was simple: good waves, good food, good fun. Days blended into nights and I was so busy enjoying myself that I nearly stopped checking my email, social media and phone altogether.
The surf instructors and staff came from all over Europe and South America and were some of the most laid-back people I've ever met. Their lives revolved around the ocean, and for someone who hadn't stepped in saltwater in nearly a decade, I was intrigued by the lifestyle.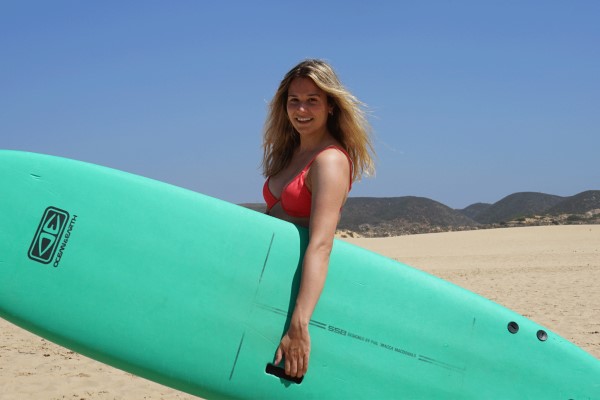 On the drive back from the beach one day I asked two surfers what they would tell their younger selves. Their answer —Don't do something because you feel you are expected to, instead, do what you love.
While it's easy to brush this experience off as a nice vacation but an unrealistic lifestyle, the people living it would highly disagree. I encountered people from around the world that moved to the Algarve for a more relaxed and healthier life and had no regrets about it. But I guess when you're surrounded by the sand, sun and beautiful carefree surfers, what's not to love?
So will I move to Portugal and become a surfer? Probably not, but never say never. Will I incorporate some of their values into my life back home? Absolutely.
This trip and everyone that was a part of it taught me to appreciate the stillness of life — the calm of the ocean, the strength of my body and the company of good people. While at first this was a foreign concept, it made me wonder if I was the one who had it all backwards.