Cirque du Soleil's KURIOS: Cabinet of Curiosities recently returned to Toronto. To celebrate, they teamed up with Hotel X to launch a one of a kind experience. The Hotel X KURIOS Suite is an homage to the steampunk inspired show and was the creation of Toronto Interior Designer and TV personality Shai DeLuca. We recently toured the completed suite and spoke with Matt Black, Director of Marketing and Revenue and he explained how Hotel X became involved in this unique concept: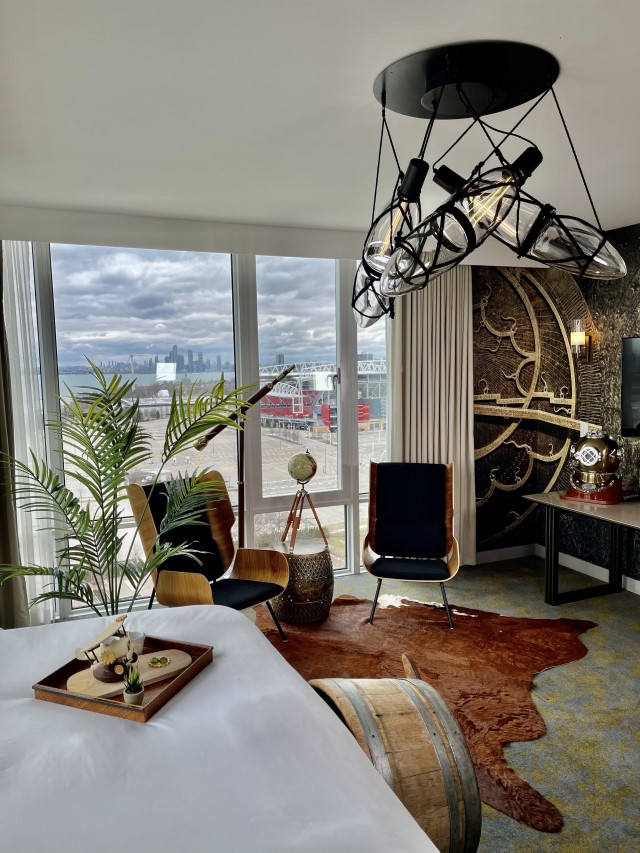 "We have been working on this project with Cirque du Soleil for quite a while. We wanted to figure out a way to partner with them because we are right across the street from the Big Top. The goal was to find ways to capture the allure and creative elements of KURIOS and we came up with the idea of creating a KURIOS themed suite. We worked with the talented Shai DeLuca to design the suite. It's a unique way to experience KURIOS and take advantage of that fact that we are so close to the Big Top."
Shai DeLuca shared the creative vision behind the Hotel X KURIOS Suite: "The room is has a steampunk design aesthetic. This retro-futuristic movement was inspired by 19th-century industrial steam-powered machinery and is part of the set design of KURIOS. You can see that in all of the elements of the suite design."
Let's take a closer look at the elements of the suite design:
The Mural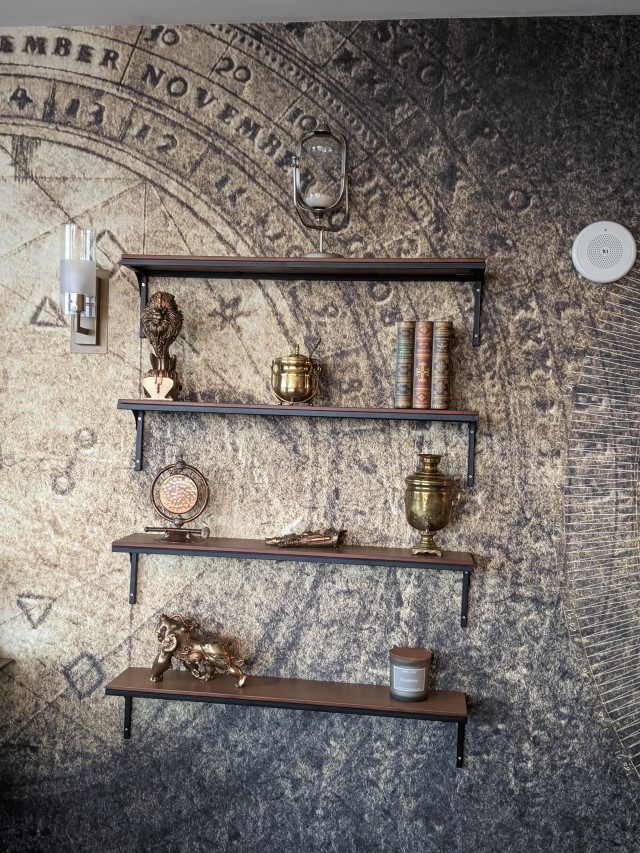 "The murals were by Muralunique and was meant to convey the cogs, clock mechanisms and retro-futuristic elements that were part of the KURIOS set design," shared DeLuca, "The overall design of the room and the mural art is meant to convey the fantastical elements that steampunk is known for."
The Bed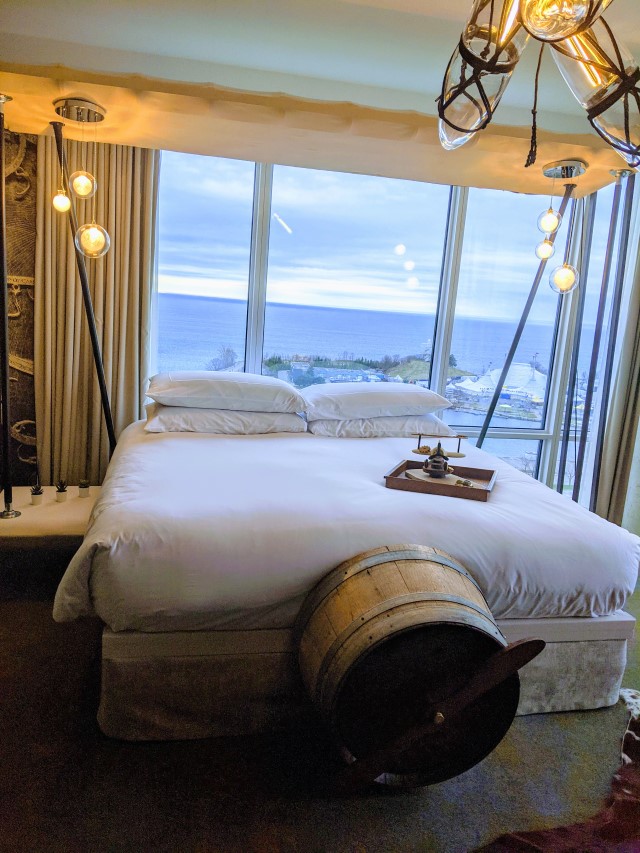 "The room needed a focal point, and this plane gives the room a whimsical feel that is very much in keeping with the story threaded throughout KURIOS. We used the existing bed, took off the headboard and created the "wings" with the braces on the sides," DeLuca continues, "BUT, my favourite part has to the propeller. To create it, we cut a wine barrel in half and added the propeller in the front."
The Lighting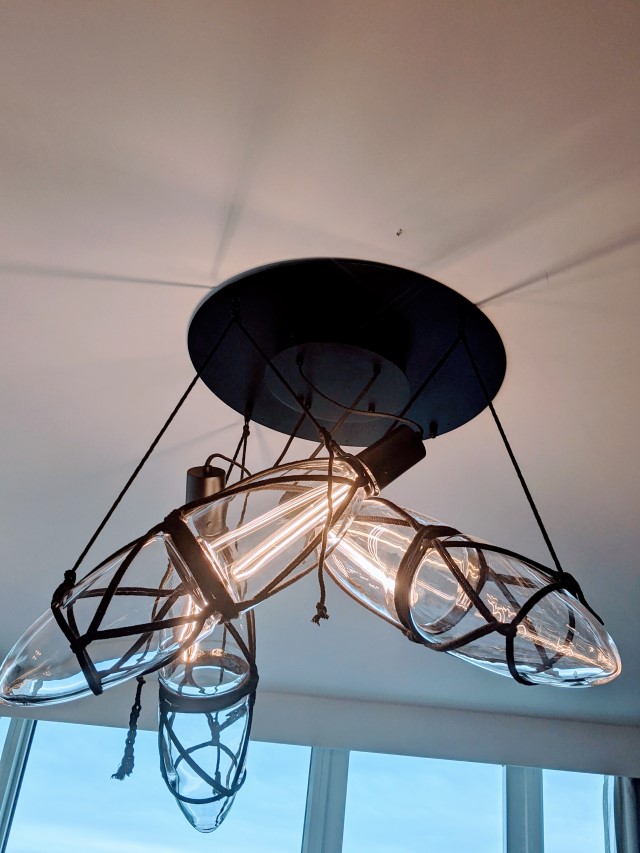 "The lighting was inspired by the Zepplin Blimps that were part of the steampunk era. They were created in collaboration with AM Studio Lighting. I wanted to make sure that some of the elements of the lighting reflected KURIOS, so we wrapped the glass pieces in rope using Cirque du Soleil acrobatics as the inspiration," said DeLuca.
Hotel X KURIOS Suite Room Accessories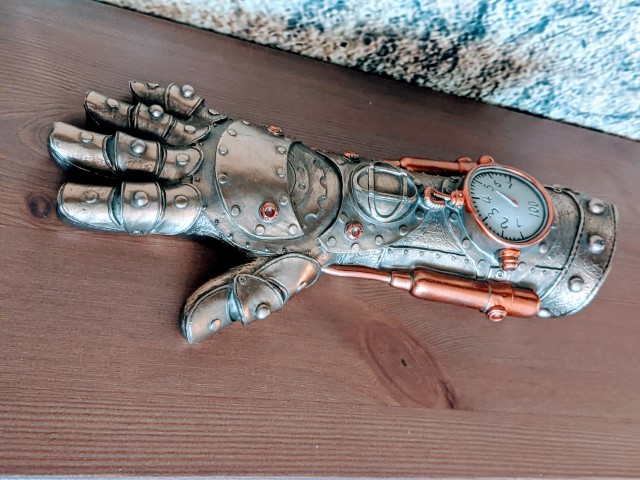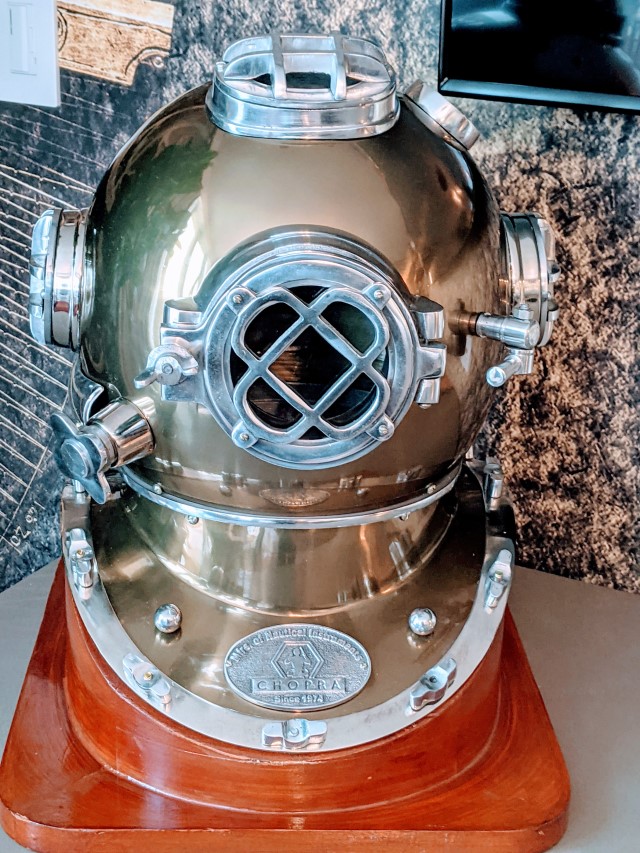 "I found many of the accessories for the room on a recent trip to Mexico City. I curated some pieces that were steampunk inspired, like this hand, which reminded me of the contortionist performance in KURIOS. My favourite piece though, is the antique diving helmet that I bought right here in Toronto," DeLuca continues, "These pieces added interest to the suite. The accessories needed to add to the ambience but not take away from the comfort that you have staying in a hotel."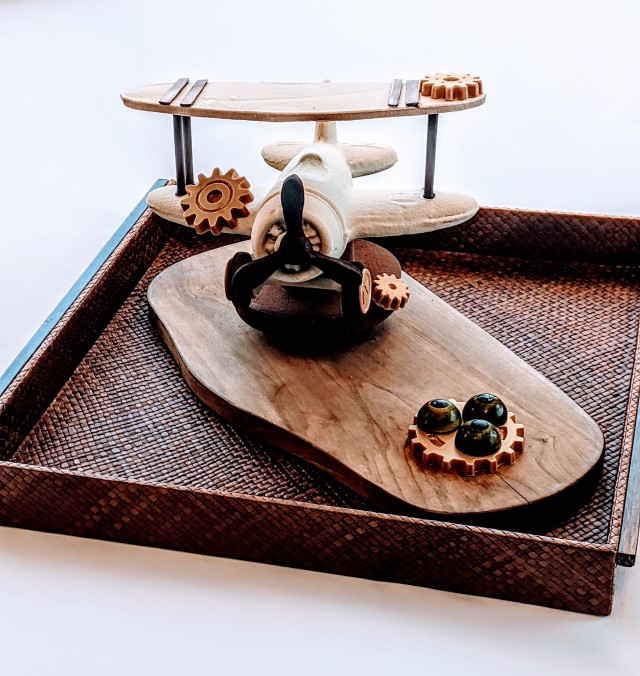 Complimentary parking for 1 vehicle
A spectacular KURIOS inspired edible amenity made in-house by our Executive Pastry Chef
Commemorative Poster
KURIOS Key Card
10% off tickets to KURIOS: Cabinet of Curiosities excluding Saturday performances