Canada is one of the most underrated travel destinations in the world. It's a massive country — the second largest on the planet, in fact. So, it should come as no surprise that it has a lot of tourist attractions.
You must've already heard about Canada's natural beauty. The Great White North has plentiful mountains, lakes, forests, and parks. However, Canada also boasts cities with beautiful architecture, great restaurants, fun bars, and other places to visit.
If this sounds intriguing enough, maybe it's time you visit this fantastic country or take a vacation in your own backyard. You cannot see the whole country in a single trip, but you can check the most important items off your list. Find out unique things to do in Canada in this article.
1. Visit Niagara Falls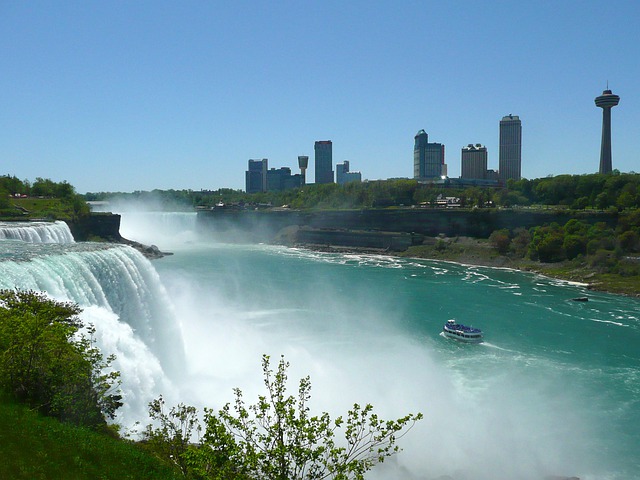 We're starting our bucket list with a classic — Niagara Falls. Few tourists leave Ontario without visiting this attraction. Over 30 million visitors come to see The Falls every year. They're practically Canada's geographical trademark.
If you don't know much about this natural wonder, here are some facts. Niagara Falls represents one of the most famous waterfalls in the world. The Falls lie on Ontario's border with New York, on the Niagara River. They consist of three waterfalls, one of which is on the American side of the border. Horseshoe Falls, the largest, are location in Niagara Falls, Ontario.
Numerous companies organize regular sightseeing tours. Some of them will lead you to see the top of The Falls and you can admire the view of the surrounding nature. Others will take you on the Maid of the Mist boat ride, right into the heart of The Falls. Regardless of what you choose, you're bound to have a whale of a time.
Thanks to the attention Niagara Falls attracts from visitors, the surrounding area is flourishing. You can finish your tour with a nice meal, as the location is home to many great restaurants and bars. One of the most beautiful spots is the Skylon Tower overlooking the waterfalls.
2. Try Your Luck at a Canadian Casino
Gambling is not the first thing people think of when planning a vacation in Canada. However, that's a huge mistake. Canada is one of the rare places in the world that doesn't impose taxes on winnings from gambling. It's also home to numerous excellent land-based casinos. So, taking a chance on your favourite casino game is a must.
Canadian gambling venues are scattered all around the country. You can always go to the closest one to where you're staying. However, if you'd like to invest more effort in finding the best casino to play, we have a few suggestions. Some of the largest and most popular ones are Casino de Montreal, River Cree Resort Casino, Hard Rock Casino Vancouver, and Casino Rama Resort.
These places may differ in size, but they all have numerous slot machines and several types of table games. Slots are a great choice for people looking for games that require no skills and are quick to play. They're extremely fun and can earn you a bag of cash in a single lever pull.
Table games are a bit more complex but no less entertaining. Most Canadian casinos host poker, blackjack, roulette, and baccarat games. You can play them live with real dealers and other casino players for an extra layer of excitement. A great gambling experience is a guarantee regardless of what game you pick.
3. Travel to Vancouver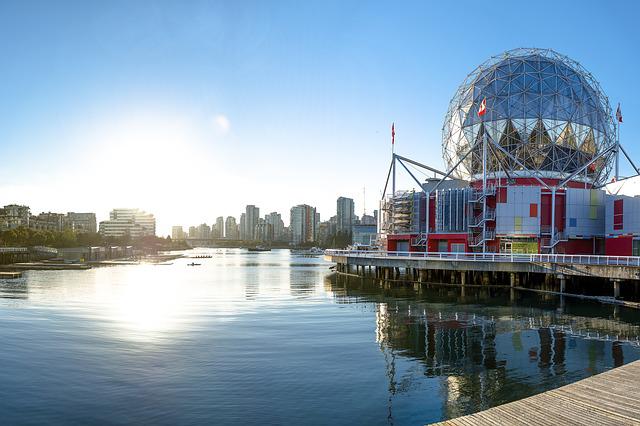 We cannot discuss travelling Canada without giving the West Coast some attention. The star of this area is Vancouver, known as Canada's gateway to the Pacific.
Vancouver is located in British Columbia and is spotted with parks, restaurants, and historic places. It is surrounded by mountains on one side and the ocean on the other. This layout makes Vancouver an urban city with a small-town feel. So, it's no wonder it was recently named the most livable city in the world.
Vancouver is teeming with great sites to visit. You can head to Stanley Park to enjoy the amazing view of the ocean and catch sight of whales and seals in the water. Adventure seekers will love Vancouver's Capilano Suspension Bridge. The bridge that swings 230 feet above the Capilano Suspension Bridge Park is sure to make your heart race.
If you're looking for an opportunity to exercise, you can do that on the Grouse Mountain trail — Grouse Grind. The trail consists of 2,830 steps and is a real challenge to hike through.
History and culture buffs who prefer to stay on the solid ground have plenty to see in Vancouver, too. The Gastown area is a great place to start. This neighbourhood is covered in cobbled streets and brim with Victorian architecture.
Walking around, you'll stumble upon incredible restaurants, charming and cozy cafes, fantastic art galleries, and unique artisanal shops. If a vibrant nightlife is your thing, the famous Granville Street is not far from there, either. The district is neon-lit and packed with great bars, nightclubs, and theatres.
4. Don't Miss the Northern Lights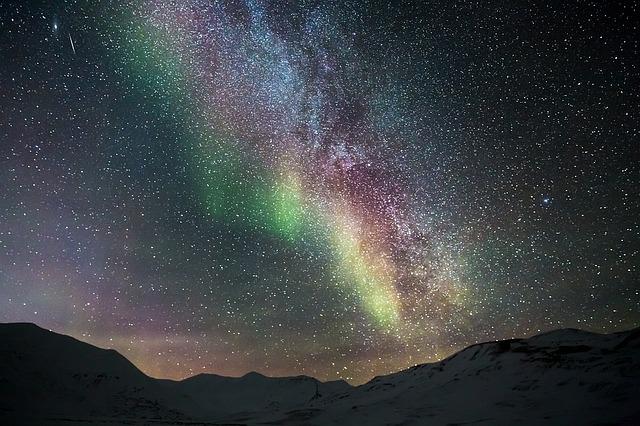 Aurora Borealis is one of nature's most unique wonders. It's almost as rare as a shooting star — you have to be in the right place at the right time to see it. Lucky for you, Canada is one of the few places that can make that wish come true.
Northern lights are the reflection of the collision of the sun's electrically charged particles with the Earth's gases. They're visible in the northern hemisphere, so you can see them in many locations in Canada. You just have to steer clear of bigger and more populated places with light pollution. Remote areas in British Columbia, Yukon, Newfoundland, and the Northwest Territories might be your best shot.
During the day, northern lights are still visible, but they're much more prominent in the dark. So, it's best to save this part of your Canadian adventure for a night-time walk. You can also set up camp somewhere in nature, walk or hike, and end your day gazing at this natural phenomenon. Just remember that the northern parts of the country experience the midnight sun during summertime, so you'll have more luck seeing the lights in winter or autumn.
5. Explore Quebec and Montreal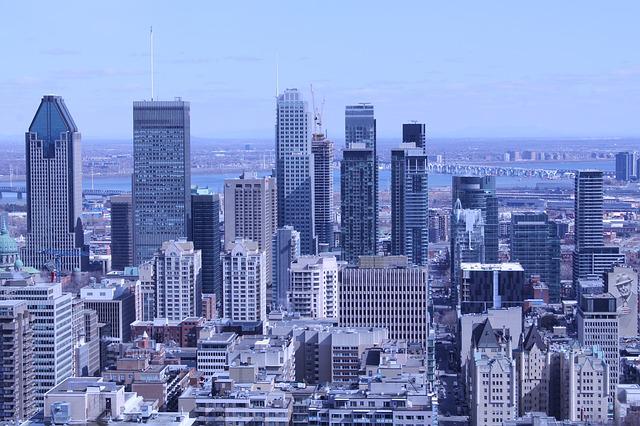 Eastern Canada is the place to be if beautiful architecture, history, and good food are what you're seeking. Quebec and Montreal are allow you to experience European culture without ever having to leave Canada.
Quebec City is a history-filled and more tranquil destination of the two. It's one of the oldest cities in Northern America and a true time capsule. The old city is a UNESCO World Heritage Site. It's permeated with cobble stone-paved streets and covered in numerous historical sites. You'll be able to learn about the Seven Years' War from different landmarks and museums.
The city has one of the most beautiful walkways in Canada — Dufferin Terrace. The wooden promenade runs alongside the St. Lawrence River, and it's one of the busiest places during the warm months. You can enjoy buskers' music or street performances while strolling along or visit a nearby restaurant. Popular dishes like beef tartar and poutine are great choices if you want to taste a bit of French-Canadian culture.
Montreal is Quebec's modern counterpart. It's livelier and filled with amazing contemporary art galleries, museums, parks, and botanical gardens. If you visit it during the summer, you might be able to enjoy the jazz and comedy festivals the city hosts annually. Nevertheless, wintertime in Montreal can be equally fun. The city is home to the famous Lumiere Festival and Igloofest during this time. It has fabulous restaurants, cute cafes, ice skating rings, horse-drawn sleigh rides, and more.
Conclusion
Canada is a huge country covered in landmarks and bursting with tourist attractions. Seeing every part of it is impossible in one visit. Still, that's one of the greatest things about this country. You can go back to it numerous times and always have something new to discover. Our list of unique things to do in Canada should be a good place to start your journey.