Packing your child's lunchbox doesn't have to mean a basic sandwich. You can create a delicious, nutritious lunch that they will love (and so will you). Aviva Wittenberg has a new cookbook releasing on August 16th. Lunchbox features 75+ fail-safe recipes. Enjoy healthy yet easy to prepare recipes for soups, sandwiches, salads, bowls, hand pies. One of the recipes is this yummy one for Egg, Greens and Cheese Tortilla. It only takes ten minutes to prepare. She shared the recipe for Egg, Greens and Cheese Tortilla below: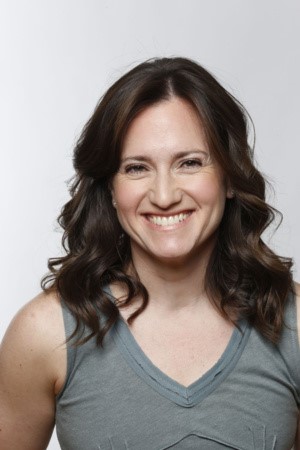 This quick and easy egg and tortilla rollup is equally tasty warm out of the pan or sliced up and packed in a lunchbox. Don't hesitate to play around with the filling based on what you have in the fridge. More often than not, I grate up odds and ends from my cheese drawer and throw in a handful of greens that are a bit too wilted to eat raw but are perfectly good to eat warmed.
Makes: 2 Servings
Active Time: 10 Minutes
Total Time: 10 Minutes
Get Ahead: This quick and easy recipe is best made the day of, but luckily it can be quickly thrown together between sips of coffee and bites of breakfast.
2 tsp butter
4 eggs, lightly beaten with a pinch of salt
2 large (8- to 10-inch) flour tortillas
2 handfuls baby spinach
½ cup shredded gruyère or any other hard cheese that melts nicely
Make the tortillas one at a time. In a medium nonstick pan over medium heat, melt half of the Add half of the beaten eggs and immediately top with a tortilla, pressing it down gently so that some of the egg flows up and over the top side of the tortilla.
Cook for 1 minute and then top with half of the spinach and cheese. Cover the pan and cook for 2 more minutes, until the greens have wilted and the cheese has
Next, either fold the eggy tortilla up in the pan, the way you would an omelet, and pack for lunch as is, or slide it out onto the cutting board and allow it to cool for a few minutes. Repeat the process for the second tortilla. Once cool, roll up the tortillas, and slice into pieces as needed to fit in your lunchbox.
Packing Tip: Pack the tortilla with your favorite condiment—like salsa, hot sauce, or ketchup—and add a side of roasted potatoes and some sweet berries to create that authentic brunch-for-lunch feeling.
Great for Kids: Slice the rolled tortilla into rounds and secure with some fun food picks to make this wholesome lunch a kid-friendly finger food.
Excerpted from Lunchbox by Aviva Wittenberg. Copyright © 2022 Aviva Wittenberg. Photography ©2022 Aviva Wittenberg. Published by Appetite by Random House®, a division of Penguin Random House Canada Limited. Reproduced by arrangement with the Publisher. All rights reserved.