We are always on the hunt for things to do as tourists or as tourists in your own city. If you live in the Greater Toronto Area or are visiting, the Museum of Illusions Toronto is a must see. There are over 70 educational exhibits, rooms, holograms and stereograms to experience. Visitors will encounter an assortment of mind-bending displays, including rooms that seemingly change size, gravity-defying structures, and paintings that seem to follow your every move. The Illusion Rooms are especially impressive (and Instagrammable).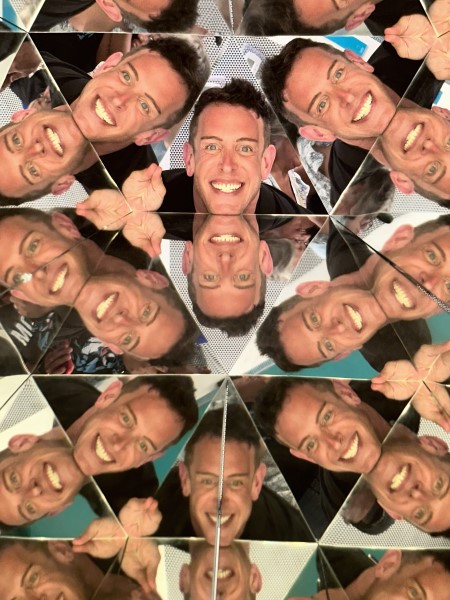 Although it's easy to get caught up in the Illusion Rooms, the Installations and Images are fun too. When you go, try everything. Not only will you get some great photos, you will be educated about illusions and how they work at the accessible attraction. The goal of the museum is to make you question what you see and to unveil the fascinating ways our brains interpret the world around us. Here are all of the details that you need to know before you visit:
Where is Museum of Illusions Toronto?
132 Front Street East in the city's historic St. Lawrence Market neighborhood
Ticket Information
Museum of Illusions has a simple ticketing system. Tickets are as follows:
Adult (ages 16 – 64) – $25.50 + Tax
Child (ages 5 – 15) – $19.50 + Tax
Seniors (ages 65+) – $22.50 + Tax
You simply book a timed ticket online. Check museum hours and opening/closing times online in case it is booked for a special event. You can also host a birthday or special event at the venue. There must be a minimum of 15 people and they will close the Museum of Illusions to the public for one hour.
Tips for Getting the Most Out of the Experience: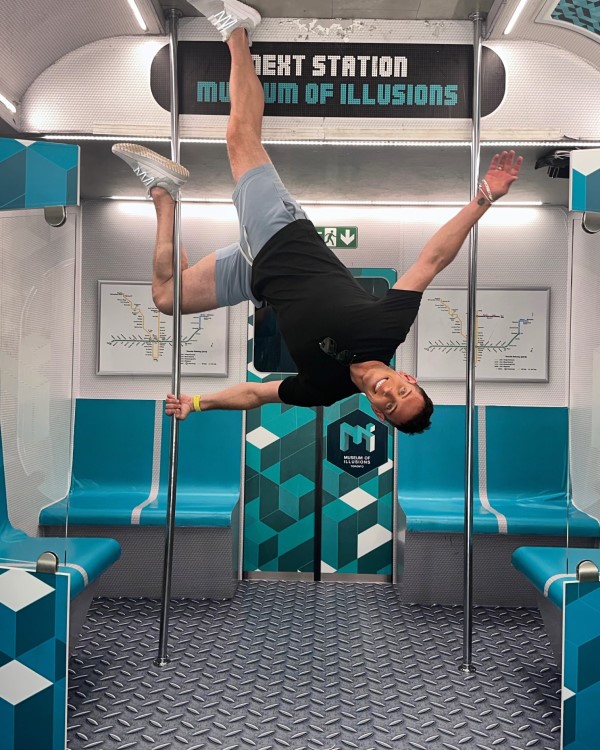 The Museum of Illusions takes about one hour to go through, give or take. Set aside 90 minutes if you are an avid picture taker.
This is an experiential museum. You are there to interact with the exhibits and illusion rooms – make sure that you try everything.
There are two Illusion Rooms that may make you dizzy if you are susceptible. The Vortex Tunnel and The Tilted Room are the culprits. They are worth trying, but don't say that we didn't warn you.
Remember that some of the exhibits are meant to appear upside down – but you pose for the photo, and then use your mobile phone's functions to orient the picture so that it looks like you are upside down – don't forget this step!
There are helpful staff and signs that tell you what to do and there are handy footprints and camera images on the ground to help you set up your shots.
Final Thoughts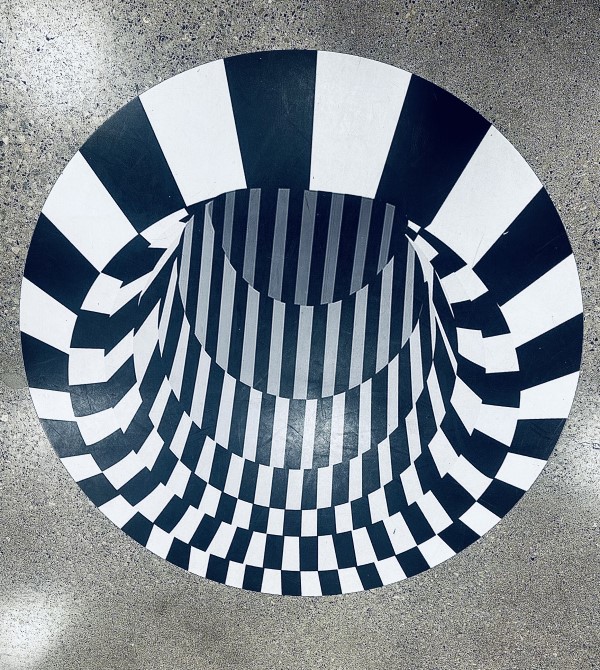 Museum of Illusions is fun! Kids will love it because you can get through the museum quickly and it is a great place to host a party. Adults will love it because each room, exhibit and image are so different. There is no other place in Toronto like it. Be prepared to have your mind bent, your senses challenged, and your imagination ignited as you embark on this journey of illusion and wonder. It's ideal for adults, families and of course, the Instagram lover.
For more information, visit their website at museumofillusions.ca
*Tickets were provided for review consideration; opinions are my own.