If you live in the Greater Toronto Area or are in the area for a visit this summer, Little Canada* is a must-see! Little Canada is an ideal attraction for families and for people who appreciate architecture. The expanding attraction takes you on a journey through some of our nation's biggest cities, smaller towns and natural beauty. Their vision is: "To entertain our guests with a magical journey of discovery through Canada in miniature, that will be amazing, exciting and meaningful for all ages." That it does. Here are all of the details that you need to know before you visit: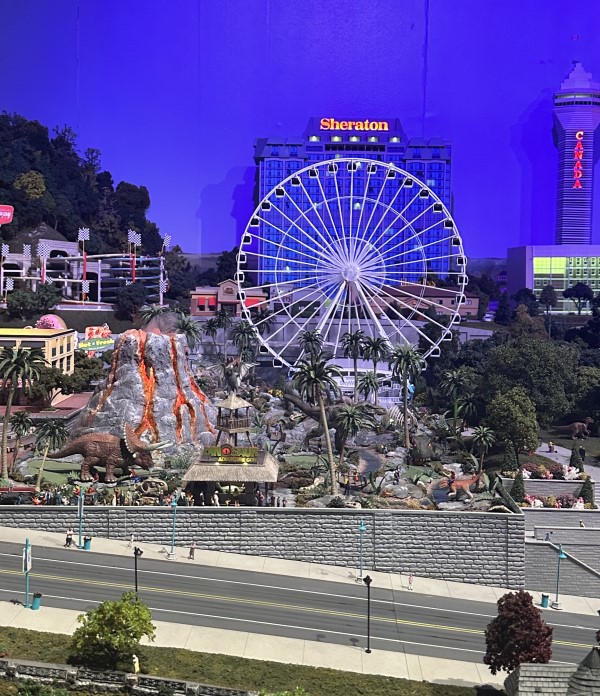 What is Little Canada?
According to Little Canada's website: "Jean-Louis Brenninkmeijer, an immigrant to Canada, began learning all of the wonderful things about Canada when he would help his children with their school projects. He loved experiencing the wonder of his new country through their eyes. Inspired by a visit to Miniatur Wunderland in Hamburg, Germany, Jean-Louis began to develop a vision for a similar miniature world in Canada."
Of course, there is more to the story. Little Canada is meant to celebrate the best of our country. It is a continually expanding attraction – after all, Canada is a huge country and recreating it in miniature is a feat in itself.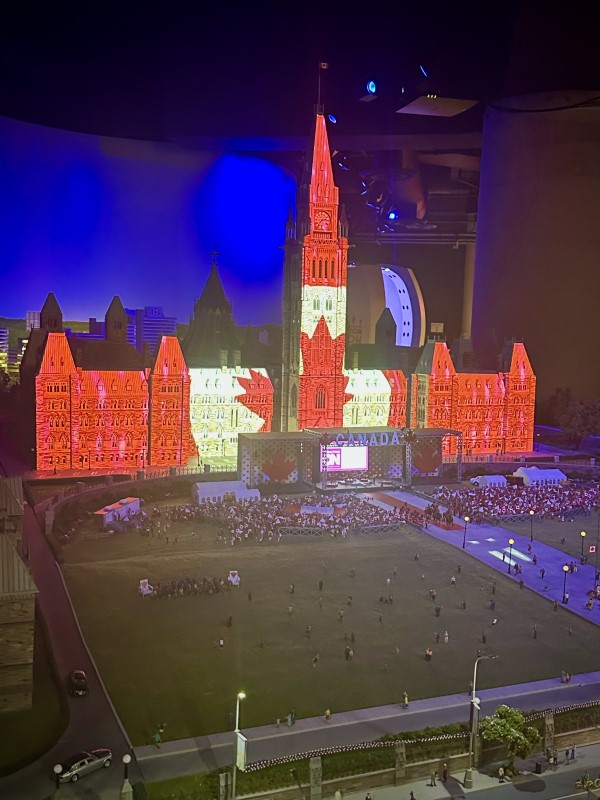 Where is Little Canada?
10 Dundas Street East – across from Yonge-Dundas Square and the Toronto Eaton Centre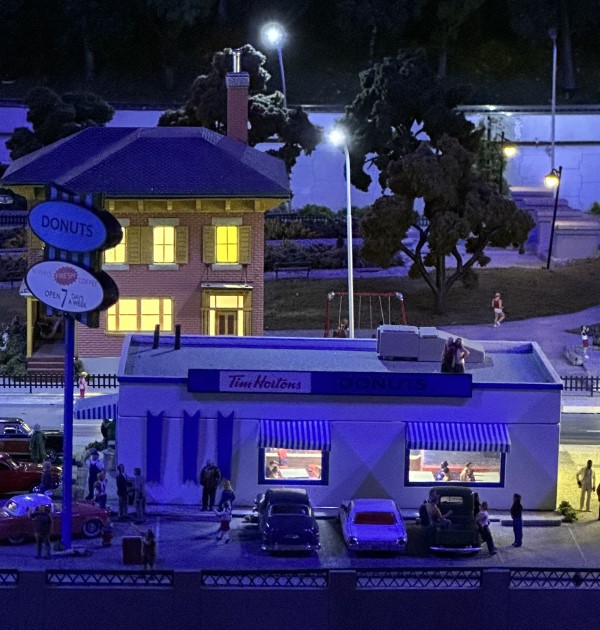 Ticket Information
Little Canada has a variety of ticket options from timed tickets which menas that you reserve a date and time which gives you a thirty minute entry window. Flex tickets are ideal if you don't know when you will be going, but you want to be prepared. You can also purchase an annual passport if you think you will be visiting again and this is your best value.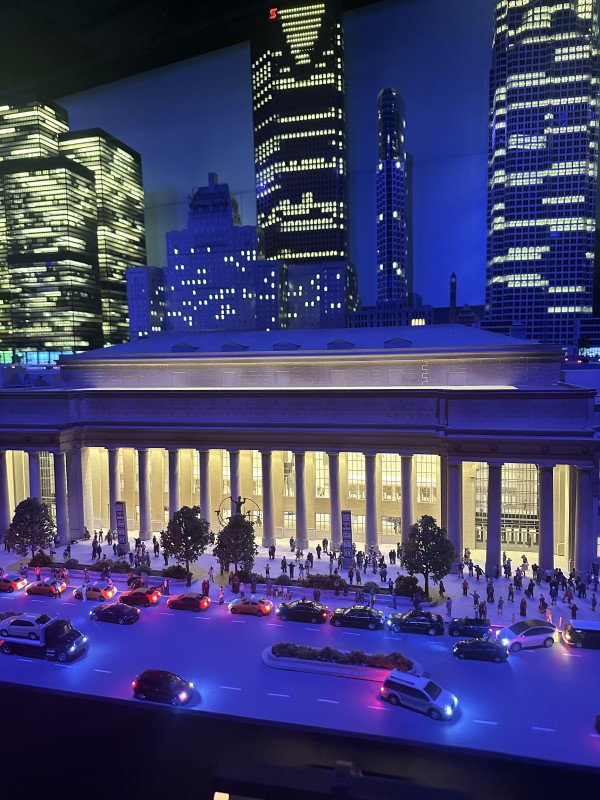 Tips for Getting the Most Out of the Experience:
Give yourself at least 90 minutes to go through Little Canada if you are with adults and two hours with kids. You will spend more time there than you think and you will get the most out of the experience if you aren't rushed. The last entry is 90 minutes before the attraction closes. Closing times vary by season, so check the website for the most current information.
Book a timed ticket if you know the date and time that you will be there. You won't have to wait as long in a line up.
If you can, take the subway there – it is right at Dundas Station and you won't have to pay for parking.
Take advantage of ticket discounts. There are multiple ways to save between 15%-20% on the price of admission from showing your Toronto Blue Jays ticket, having a AAA membership, a Presto card or staying at the Chelsea Hotel, Toronto.
Final Thoughts
Little Canada is incredible. The detail on the models, the special "fireworks" at the Parliament Buildings and just reliving experiences, in miniature, make it a special place to visit. When I visited, the following areas were open: Little Toronto, Little Golden Horseshoe, Little Niagara Falls, Little Ottawa and Petit Quebec. Little East Coast (we were able to see a sneak peek) is now open with Petit Montreal, Little West Coast, Little Rockies, Little Prairies and more opening soon.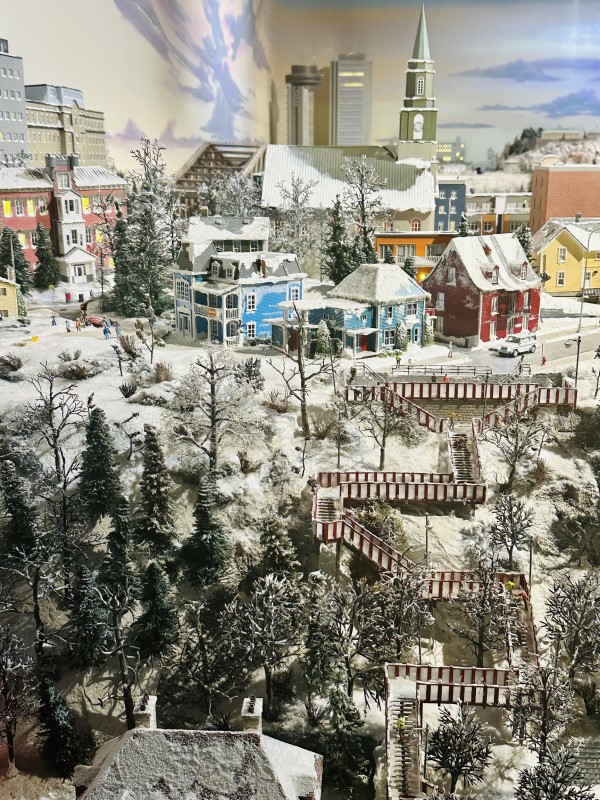 Once all of the exhibits are fully open, two hours won't be enough. It is fascinating to see how much work went into the miniatures and how true to life they are. Look closely at the small details from the wineries in Niagara Falls to the skaters in Petit Quebec. Exhibits also shift from day to evening lighting and you have to experience both. You can watch the Miniature Makers at work too – it's fascinating to see their artistry and expertise.
I highly recommend this attraction – it's definitely worth a trip to Little Canada and photos do not do it justice.
For more information, visit their website at little-canada.ca.
*Tickets were provided for review consideration; opinions are my own.