DIVINE X GoodMorning.com
We all know how important a good night's sleep is for both our mental and physical health.  According to Statistics Canada, 55% of women 18-64 have problems going to or staying asleep.  The same study also showed that about one-third of all Canadians sleep fewer hours per night than recommended for optimal physical and mental health (between 7-9 hours).* There are many factors that can lead to a poor night's sleep, from stress to poor sleep hygiene. Another factor can also be the age of your mattress. Older mattresses can decrease the quality of your sleep, and can also cause back discomfort which can also lead to restless nights.**
Picking a new mattress doesn't have to be difficult. There is so much information out there. With online shopping and contactless delivery being the new normal, you don't even have to leave the comfort of your home to buy one.  
Companies like GoodMorning.com take the guesswork out of mattress selection. The Mattress Matchmaker Quiz on their site is a great place to start. You answer a series of questions based on your sleep habits and mattress preferences, then your perfect mattress is selected for you. As Canada's largest independent online mattress retailer, and one of the first bed-in-a-box companies in the world, that's advice we're willing to take. There is also a 120-night trial, so you can literally "sleep on it" and decide if the mattress works for you! 
If you need some extra help, here are some other things to consider:
Comfort
Comfort is one of those things that is very different for everybody. Some people like a very firm mattress, and others like a softer one. When you are sharing a bed with your partner, things can get hot really quickly, and we don't mean in a sexy way. A cool room is optimal for sleep, and if one person is too hot, that means neither of you will get a good night's sleep. Did you know that how you sleep also determines what type of mattress you will find comfortable?  Generally:
Stomach sleepers are more comfortable with firmer mattresses

Side sleepers need softer mattresses

Back sleepers are somewhere in between
A medium firm mattress is actually better for conditions like lower back pain and is a great compromise if you like something softer and your partner likes more firm support.  
Our Editor-In-Chief's mattress pick is GoodMorning.com's Logan & Cove Luxury Pillow Top Mattress. Sleeping on the luxurious mattress makes her feel like she is staying at a hotel! She and her husband both love that it has two layers of refreshing gel foam to keep them cool. The Logan & Cove mattress comes in two firmness options, Luxury Firm and Medium Plush. You can select a mattress based on what you find comfortable, and it has isolating pocketed coils to help minimize movement so that two people can sleep as comfortably as one!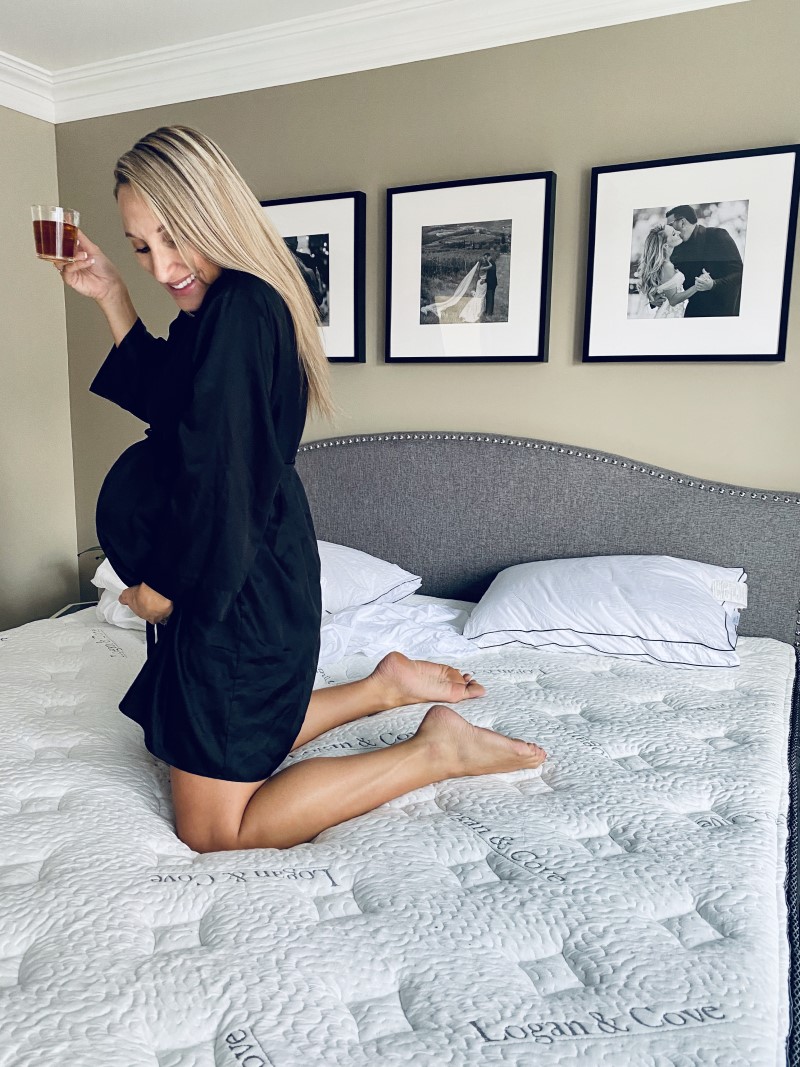 Logan & Cove available from Twin (38" x 75" x 14") to Cal King (60" x 84" x 14"): from $799.00-$1,149.00 CAD
Price
Mattresses are an investment, but they don't have to break the bank. A higher priced mattress doesn't automatically mean that it is higher in quality. A bed-in-a-box that you can order online eliminates the expense associated with bricks and mortar retail locations and gives you a product of equal or better quality. Do your research and read customer reviews before you invest.  GoodMorning.com has a large review section so that you can learn more about each mattress from the people that bought them.
GoodMorning.com's Juno mattress provides many of the features that you are looking for, but the Canadian-made mattress comes at a lower price. It is a great option for everything from your child's first mattress to a mattress for your first home.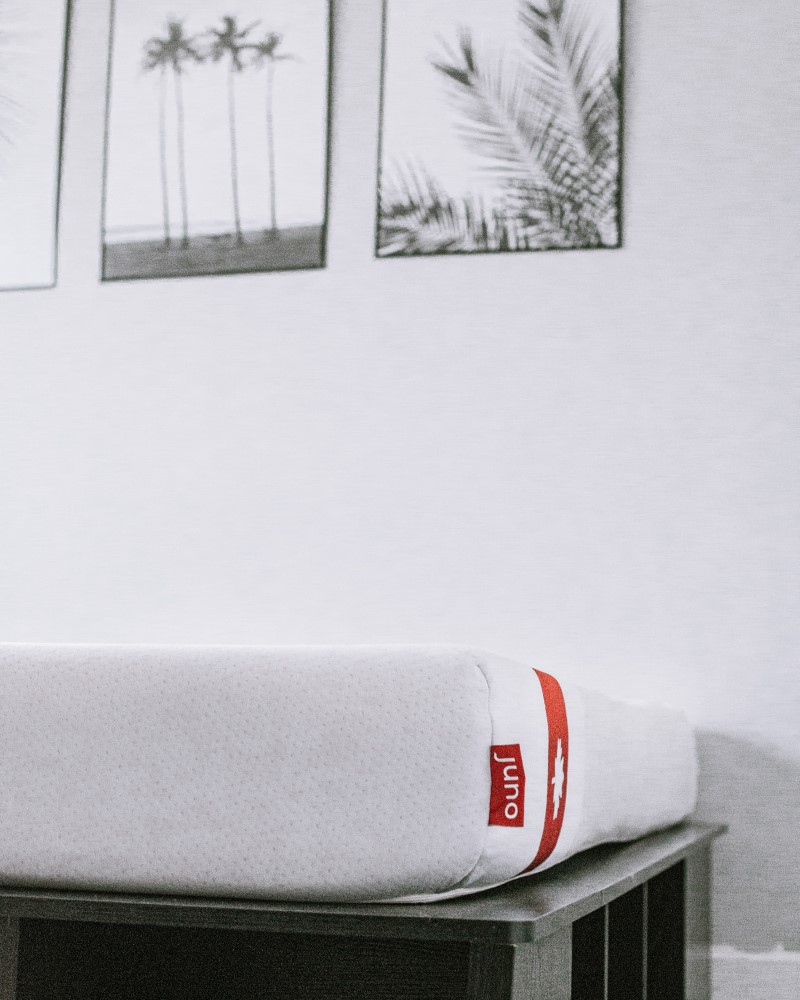 Juno mattress: Available from Twin (38" x 75" x 8") to Cal King (72" x 84" x 8"): from $249.00-$524.00 CAD
Performance
A good mattress should have all of the features that you are looking for, but be built to last for years. Check the warranty and return policies when you are buying a mattress.  GoodMorning.com's mattresses all come with a 15-year warranty plus the 120-night trial. The trial period is 20 days longer than most 100-night trials other brands offer.
The Apollo, the newest design from GoodMorning.com, is a high-performance mattress. This is a hybrid with both memory foam and pocketed micro-coils. The mattress doesn't have too much bounce though. It is perfect for side-sleepers and those that prefer a slightly softer mattress, like expectant moms.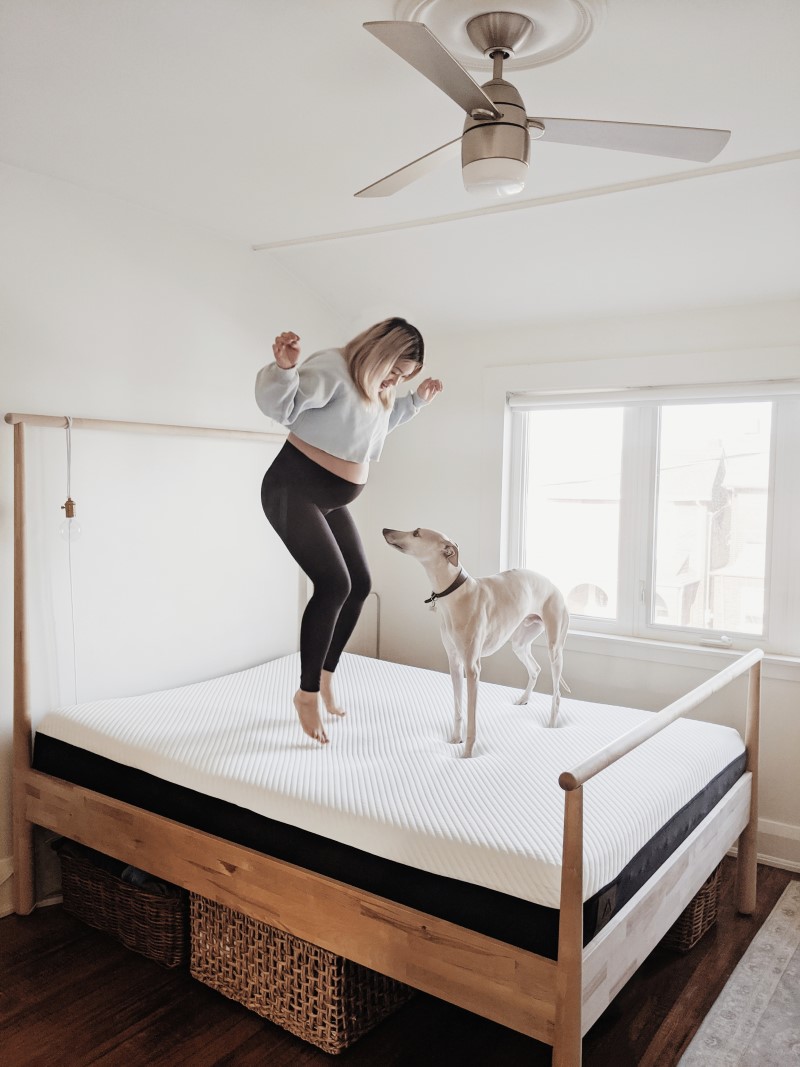 Apollo mattress: Available from Twin (38" x 75" x 12") to Cal King (72" x 84" x 12"): from $949.00-$1,449.00 CAD
Eco-Consciousness
We all want to do our part to make decisions that are better for the environment and to help reduce our carbon footprint. There are some simple ways to do this:
Start by doing some research about the mattress that you are buying.  

Look at how the product is being delivered. A bed-in-a-box takes up less room on a truck which means more product can fit. This fewer kilometers need to be traveled which lowers carbon emissions.

Find out where the mattresses are produced. GoodMorning.com's mattresses, for example, are designed and manufactured in Canada.  
There are other features that make a mattress more eco-conscious. GoodMorning.com's Douglas mattress has a cover that is made from biodegradable fiber and is produced from renewable wood sources. The medium firm mattress is the perfect compromise for most couples and it also has a cooling gel layer plus the eucalyptus fabric. You can sleep comfortably at night knowing that you are doing your part and stay cooler doing it.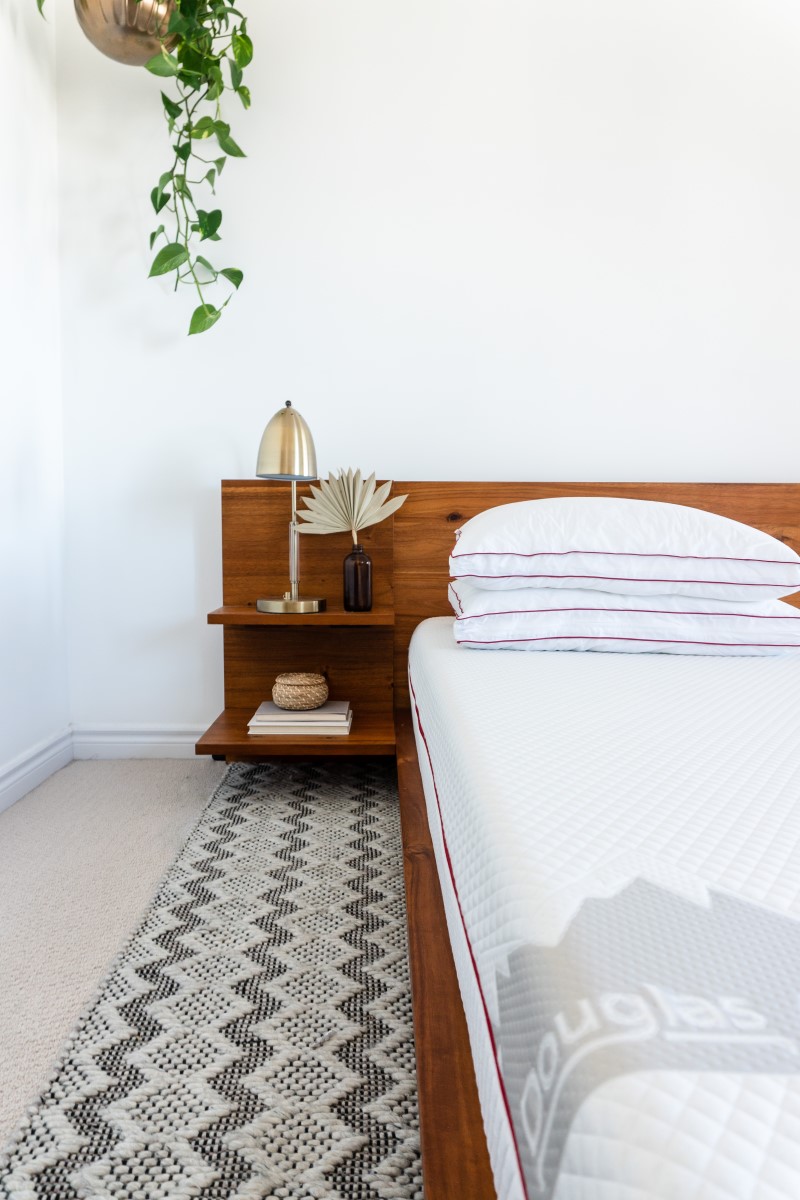 Douglas mattress available from Twin (38" x 75" x 10") to RV Short Queen (60" x 75" x 10"): from $599.00-$749.00 CAD
Sleep Hygiene
Taking the guesswork out of your mattress selection is important, but don't forget about sleep hygiene. Here are some simple tips to get your started:
Keep your room cool (around 20°C) and dark.  

Have a consistent bedtime and wake up time. If you get up Monday through Friday at 7am for work, keep the same schedule on the weekend.

Use

good quality bedding

that fits your bed so that you aren't fighting with your sheets all night. 

Remember to keep devices like your smartphone and tablet out of the bedroom and turn them off an hour before you go to bed.  
Along with your new mattress, these sleep hygiene tips will help you wake up feeling more refreshed.
* Duration and quality of sleep among Canadians aged 18 to 79, Statistics Canada, 2017
** Changes in back pain, sleep quality, and perceived stress after introduction of new bedding systems, NCBI