We are always on the hunt for the best shampoos and conditioners for dry, damaged hair.  The challenge is that everybody has their own unique haircare needs.  When you have dry, damaged hair, your hair may be weaker and more prone to breakage.  Damaged hair develops cracks in the cuticle which is the outer layer of your hair.  Split ends are one of the results of dry, damaged hair.  Your hair may also be frizzy and have a dull, lackluster appearance.
The only real way to really improve damage long term is to cut your hair.  Most women don't want to do this, and we get it, but regular cuts will help.  You also have to figure out what may have caused the damage. The good news is that most of us know the culprits:
Dyed or highlighted hair – chemical dyes remove your hair's natural moisture. Bleach is used to remove your natural hair colour when you lighten your strands and it will cause dry, damaged hair
Heat styling – hairdryers, hair straighteners, curling irons and hot rollers can literally "cook" your hair if you don't use them properly and use heat protectants. Heat styling can make hair more susceptible to damage over time
Not getting regular trims – we know that COVID-19 impacted our ability to get regular trims, but many of us don't go often enough during the best of times. Getting regular haircuts will remove damaged hair and split ends.  Remember, even the best hair products can't repair split ends – a trim is the only thing that will get rid of them
Hair brushing – if you forcefully brush your hair, you can break the strands
We will go more in depth into what you can do to minimize hair damage in future articles, but one thing that you can do right away is use a good shampoo and conditioner.  Hair that is properly hydrated will not only look better, but feel softer. We tested each one of these products for 4-6 weeks to see how they helped with our fragile locks.
Best in Show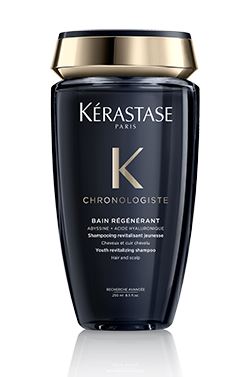 Kérastase CHRONOLOGISTE Bain Régénérant – $50.00 and Masque Intense Régénérant – $75.00
Kérastase is an expensive option, but it is worth every penny.  The shampoo and hair masque made a difference in my dry damaged hair and my highlighted hair was softer and more manageable.  My frizz turned into waves so I didn't have to heat style as often.   Both the shampoo and hair masque contain hyaluronic acid, abyssine & vitamin E and are meant for ageing hair.
Available at Salons and at Kerastase.ca
Best for Stressed Tresses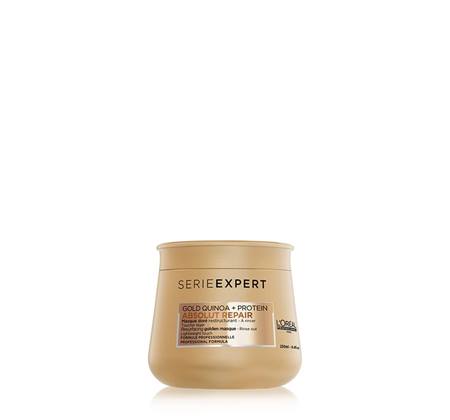 L'Oréal Professionnel SERIE EXPERT ABSOLUT REPAIR Instant Resurfacing Shampoo $29.99 and Instant Resurfacing Masque $34.99 (prices may vary)
These are my go-to products.  Whenever my hair is feeling dry or damaged or I have had enough of trying new things, I go back to these tried and trues.  The SERIE EXPERT ABSOLUT REPAIR line has been around for years, and the formula changes every so often, but it is a great option for dry, heat damaged hair. Gold quinoa and protein are the magic ingredients.  One thing to keep in mind with salon quality shampoo and condition is that less is more, so they will last longer.
Available at Salons
Best Purple Shampoos and Conditioners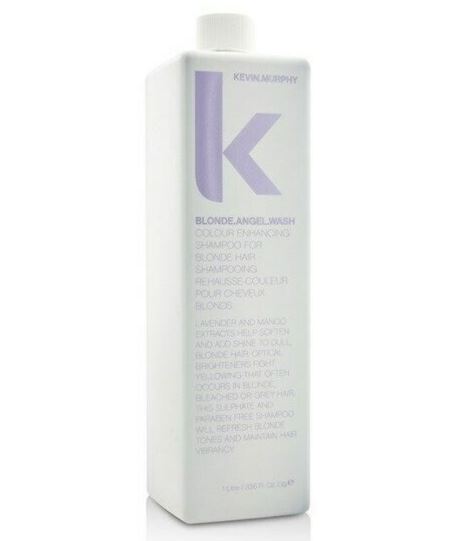 Kevin Murphy BLONDE.ANGEL.WASH. and RINSE. 1000 ml – $79.10 each (prices may vary)
Purple shampoo tones down yellow in your hair.  They prevent your blonde locks from turning brassy. The shampoo keeps your tones cooler.  BLONDE.ANGEL.WASH. and RINSE. are cruelty-free, sulfate-free and paraben free. The lavender infused shampoo and rinse smell great and keep blonde hair looking it's best.  They can be messy though – so make sure you clean up spills and splatters quickly.  I used the products daily – but ask your colour expert how often you should use them.  Just a tip – invest in the one litre sizes.  They are expensive, but even if you wash your hair daily, they will last about four months. Make your mantra a little goes a long way.
Available at salons
Best for Natural Hair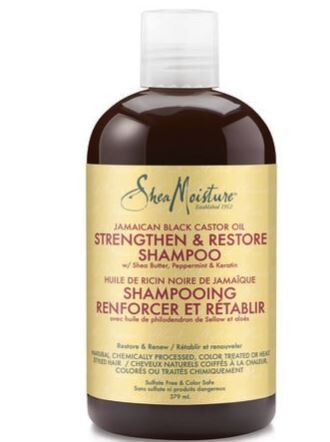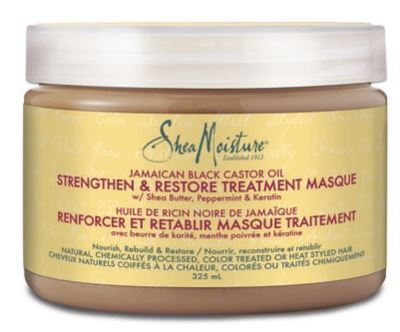 Shea Moisture Jamaican Black Castor Oil Strengthen & Restore Shampoo – $9.96 and Treatment Masque $13.96
These Shea Moisture products work well for people who regularly colour, straighten, perm or heat style their hair or have kinky, curly or wavy natural styles.  Castor oil is naturally emollient which is perfect for conditioning hair.  The ricinoleic acid in castor oil helps lock in moisture while promoting a clean and healthy scalp.  They also contain shea butter and a number of other oils that will help put moisture back in your hair.
Available at Walmart
Best For Heat Styled Hair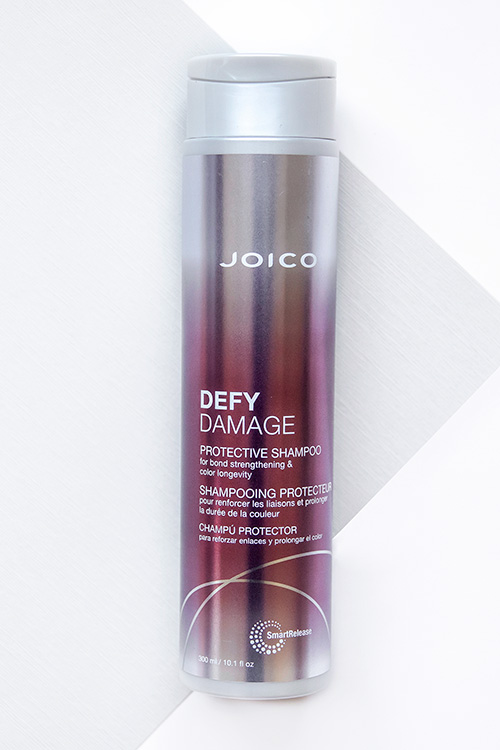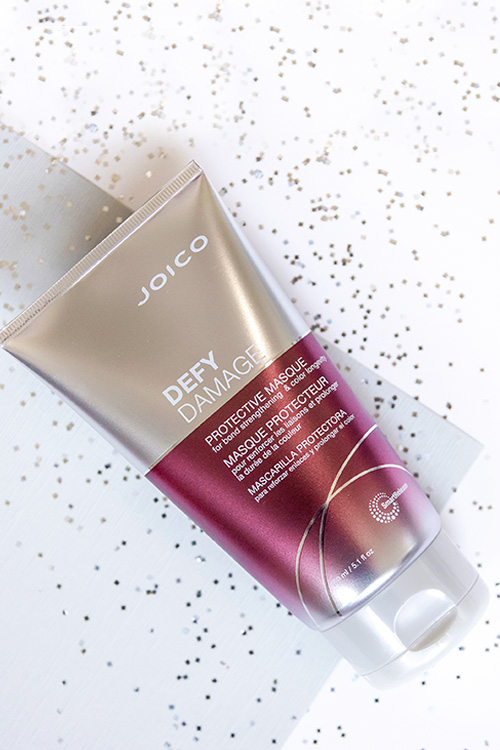 Joico Defy Damage Protective Shampoo and Protective Masque – $24.99 each
Joico's Defy Damage Protective Shampoo and Protective Masque  contain rosehip Oil, arginine, and keratin. If you are a compulsive heat styler, these products will protect your hair against the daily abuse.  They smell amazing too! They work well if you have colour treated hair and are free of Sodium Lauryl Sulfate/Sodium Laureth Sulfates.
Available at chatters.ca
Best in Drug Store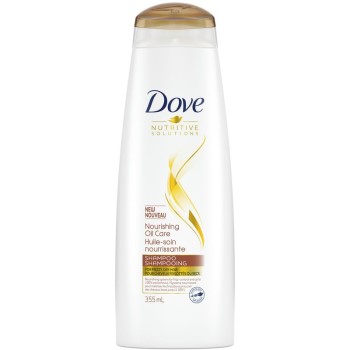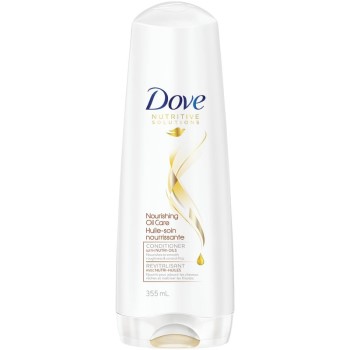 Dove Nutritive Solutions Nourishing Oil Care Shampoo and Conditioner – $6.49 each
There are good options for dry, damaged hair at the drugstore too.  Dove's Nutritive Solutions Nourishing Oil Care Shampoo and Conditioner are cruelty-free options that will help your hair feel softer and more manageable.  They also help with frizz and make hair less tangled.  The nourishing oils will put moisture back in your hair without weighing it down.
Available at Shoppers Drug Mart