Olimpia Testa is the kind of woman we all secretly admire. The success of the family business she runs with her two partners is so vibrant that the values conveyed by the brand inspire us as much as her own career! You will be amazed to learn that Olimpia is an approachable, kind and passionate woman. In addition, she is committed to women's rights. Find out more in our latest #WomenInspiringWomen: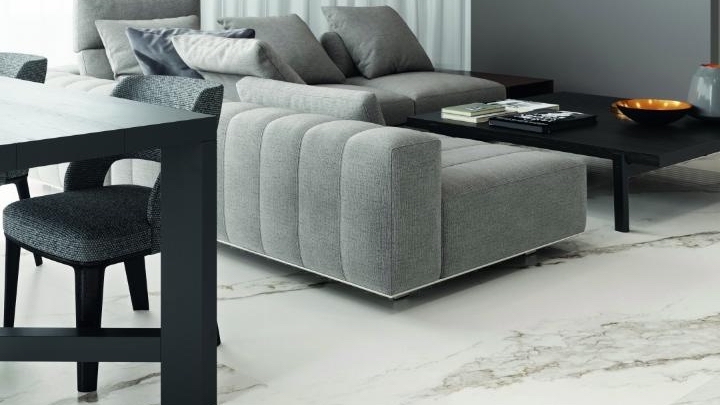 What differentiates Italbec from the rest of the competition?
This is simple. It's our team and our company culture. I always share this with our team. Our competitors all have showrooms and similar products but what they don't have is our team. Our biggest strength is having team members that are knowledgeable and experienced and yet warm and approachable. It shows even in the simplest ways such as how our team greets and welcomes our clients. On Saturdays we offer the best Italian biscotti and espresso in an effort to make our clients feel at home as much as possible.
Pre-Covid it was not unusual for clients to spend hours in our showroom, children coloring and our team members working hard with the parents. The team is dedicated to taking whatever effort and time it takes to deliver not only the order but customer satisfaction. We have a wonderful mix of different cultures and nationalities and we are fiercely proud of being Quebecois and our origins. Over 30% of team members have been with us for over 35 years offering an incredibly comprehensive experience in our industry. And we have new team members bringing a fresh perspective while being mentored by the senior members..
As Richard Branson says employees come first. IF you take care of your employees, they will take care of your clients.
My brother Mike, our partner Pasquale (Porporino) and I have grown up in this industry. We took all the wisdom and experience we learned from our forefathers and applied it to our company. We have an incredible and abundant amount of experience between us. We have learned a lot from our accomplishments but have grown the most from our trials. We each have our gifts (and flaws too) but what we share in common is the ability to roll up our sleeves, lead by example and take care of our team and our clients.
One important differentiator, which has been key to our success is the fact that we have a cut to size division and a ceramic and porcelain division. For both professionals and retail clients this is a great advantage as they can purchase both products and be guided by design professionals throughout the process for both.
Lastly our mission statement is : "To provide outstanding service and products that elevate the customer experience and to give back to a community that has given us so much." We care about and give back to our community. Part of working at Italbec means not only doing your job; you are going to be often asked to rise to the occasion and be part of our mission to help those in need. Growing up we didn't have much but I saw my hard working parents give back whenever and in whichever manner they could.
As the great Maya Angelou says: "When you learn, teach. When you get, give." I am so grateful to have team members that help us achieve both of those things.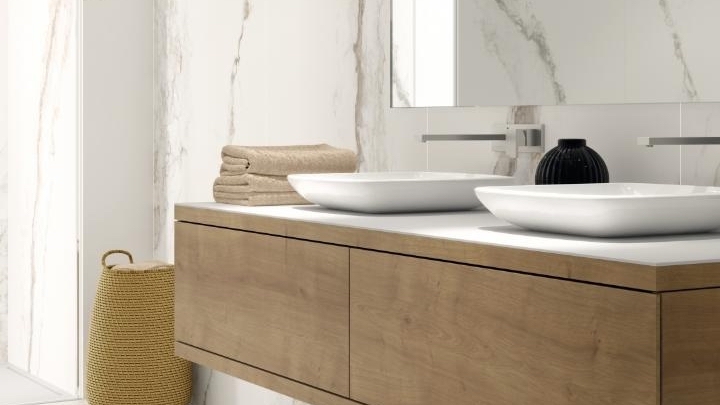 Do you have a life motto?
Never Never Never Give UP !
What's the one product that's always in your purse?
My prescription sunglasses, lip gloss and water.
What is a fact about you that would surprise others?
I love people and am very social and outgoing. I love the excitement and the heartbeat of the city. But I also crave and need to be in nature and in solitude. There are moments where my body and spirit call out strongly for this and I will take off on impromptu road trips just to be by the water or in the forest. Growing up we lived in the city (Montreal) during the week and we would spend our weekends on my dad and uncle's farm in Ontario. It was a great way to grow up.
What changes concerning women would you like to see in 2022?
I would like to see more assistance from society and government programs to help women, especially young mothers. In the past women assumed the majority of housework and child care work. According to a Statistics Canada report from 2021, women assumed primary responsibility for meal preparation and laundry tasks, while outside work was done primarily by the man. Across all child care tasks, over one-third of couples reported that women still primarily performed these tasks.
And although men are rising up and taking on more responsibility for child care and the household, we are still far from taking an equal share of the load. It takes a community to raise a child and we all need to rise up to help women and our children.
I would also love to see more women supporting other women. I love what you are doing with this segment. It's important to hear other women's stories and to share our experiences.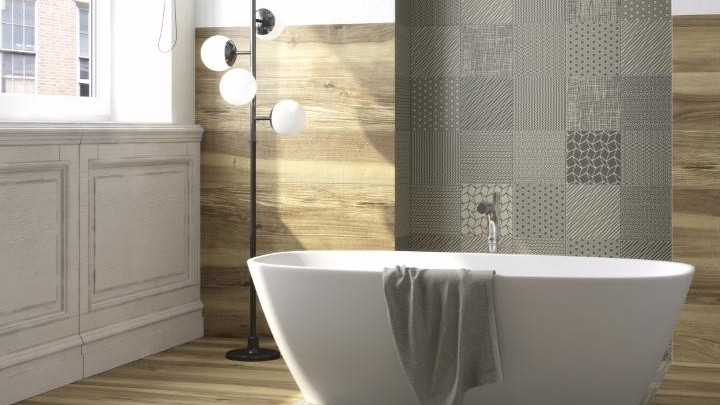 What advice would you like to give to today's women?
To embrace your femininity and the gifts that come with being a woman. Like our super power: feminine intuition.
Too often the focus on "equality" makes us forget how powerful we are by birthright. Children are divine and we are the sacred portals. How powerful is that?! We are the nurturers of the planet AND we get to be anything we want to be! In the past, being female meant you had to live up to certain rules and standards that our society dictated.
Today being female embodies so much more than that. We are capable of changing the world and we are.
Lastly and most importantly, I would tell young women to not settle. Not in your relationships, not in your friendships or your job. The two most important choices you will make that will affect your happiness most, are your life partner and your career. Choose wisely. And if you make a mistake, have the courage to start again.