Lisa Price, the Founder of Carol's Daughter literally cooked up success in her Brooklyn kitchen. In 1993, Price, started making beauty products for the Black community. With a thriving career in TV production, she began to create fragrances, perfume sprays, and creams as a hobby. Suffering from dry skin, she decided to make her own moisturizer, not finding anything that worked for her. She learned about ingredients from a book about essential oils, educating herself on their healing properties. After a trip to Senegal, she was introduced to shea butter and in two years she learned how to perfect a body butter.
Price gifted her creations to her friends and family. Her mother, Carol, talked her into selling the products at flea markets and Carol's Daughter was born almost 30 years ago.
"Carol's Daughter is a brand, and it's also who I am," Price said.
Twenty years later, the brand, one of the first new buzzy beauty lines to focus on natural-hair care, became a sensation, securing celebrity investors including Jada Pinkett Smith, Jay-Z, and Mary J. Blige. She went on to sell the company to beauty powerhouse L'Oréal, but instead of retiring, Lisa Price stayed on as Founder, carving out a role for herself.
Her achievements are impressive. During the Obama administration, Price was appointed to the National Women's Business Council, an independent source of advice and policy recommendations to the President, Congress, and the U.S. Small Business Administration, on economic issues that face female business owners. She is now watching as the brand she began in her kitchen enters into the Canadian market and beyond. Carol would indeed, be very proud of her daughter.
Beneath her soft-spoken exterior is a determined, smart businesswoman who shows pride in her abilities, her family and the black community. For International Women's Day, on a day that celebrates #EmbracingEquity, we can't think of a better subject to feature than Lisa Price, our latest #WomenInspiringWomen.
Your mother encouraged you to focus on Carol's Daughter as a business. How did she help you stay motivated along your journey?
It's always interesting when I get this question because my mother was not a business person. She was very much a mom. She did work outside of the house as a bookkeeper at a medical office for a while. One of the most important lessons that she taught me was what to do when I was feeling overwhelmed. This used to mean calling her.
The first thing she would say is, "When was the last time you ate? Why don't you make a cup of tea and call me back?" I would make that tea and call her and then she would put things into perspective. The glass is half full. It's not half empty and she would remind me of all the things that were in a good place. So that means that you can tackle the things that are in a bad place.
When I lost her twenty years ago, I had to learn how to do that for myself. I remember the day that I was making that cup of tea and that she wasn't there, and I thought this woman is such a genius. When you go to make a cup of tea, you have to slow down. You stop to boil the water, then you're sipping the tea, and it's really just slowing and calming yourself down. Your heart rate slows down, your anxiety goes down and you can just think about everything. It was brilliant business advice from a woman who said, go make a cup of tea and call me back.
When you are in production, you are behind the scenes. What is it like for you being the face of the brand and having to be in front of the camera?
That was hard. I'm very much an introvert and I think the reason that I figured out how to do it is the way that mothers would do certain things for their babies that they wouldn't do for anyone else. In a lot of ways, Carol's Daughter was my first child and in order for her to move ahead and to be successful, I had to be comfortable in front of the camera.
Having that experience behind the camera, though, helped me because I could talk to the crew. I knew that the lighting person needed me to wear certain colours. I knew the audio person needed me to take my bracelets off because they jingle. When I would do those things for them, they would think that she sees us, and they would look out for me as well. It was something that I had to learn how to do, but understanding what goes on behind the scenes made it easier for me to process.
Your business started at your kitchen table and then you moved over to e-commerce and eventually HSN, Sephora, Ulta and beyond. What was the turning point for you when you said to yourself, yes, I've made it in the beauty space?
I've had several of "I made it moments" because I started so small. Here is one example, although I'm not in that retailer anymore. When we launched in Macy's, the first installation that I saw in person was in Chicago. My dad used to work in Macy's at Herald Square Park [in New York] when I was a little kid. To me, Macy's was the big, fancy department store where Santa lived, so I had that history of it in my head.
I remember walking through the beauty department, looking ahead and I saw my logo on the wall in wood and thought they have to drill to put that up there. You can't just take it easily apart. I stood there for a second and got misty-eyed. That was really something.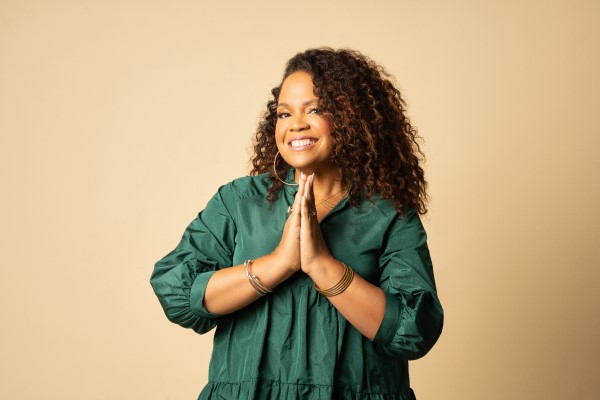 As a female black entrepreneur, what challenges did you face in the business world? Have you seen any improvement since you started Carol's Daughter in 1993?
It was challenging opening a business account. I tried to open a business account in my own neighborhood bank but couldn't. I ended up with an online bank when that was a very new thing, but it worked.
It was also challenging when you went to conferences and events because there wasn't anybody else there that looked like you. Maybe you see one other person so it's this feeling of am I good enough? Do I belong? How do I make it better so that there's more of us here? What role do I play? It was a lot of responsibility, and it was scary. But again, I was looking after my babies, so I did it. It is better now but there's still a lot of work to be done.
Now when I go to conferences, there's not just one person there. I remember going to Allure's Best of Beauty and I was the only black person there representing a brand and a couple of years ago, right before COVID, I went and there were seven of us. That's still not a lot but it's a big difference. We could take a group picture. It is better now, but there's still a lot of work to be done.
Whether you are just starting out in the business world or are more experienced, there are disappointments and failures along the way. What was your biggest disappointment and what did you learn from it?
One of my disappointments was in doing a partnership with another company. It was a good partnership, a historic partnership and fun. But in the business and retail world, it was not as successful as it should have been or as it appeared to be. If you ask anyone what's an amazing thing that Carol's Daughter did, they would think of this launch as fantastic. But it wasn't financially fantastic. It was interesting to go through that process and not get the win on the financial side. Then you have to let it go because you can't hurt the business long term. In the moment though, it hurt.
At first it was hard to accept that failure that didn't appear to be a failure to anyone else. But long term, I'm grateful for it because now I understand that its job was the halo of what it looked like and the conversation it started. People saw us that never saw us before.
Conversely, what does success look like now versus when you were just starting out?
I wrote a book in 2004. The title of the book was something my editor proposed to me. She suggested Success Never Smelled So Sweet: How I Followed My Nose and Found My Passion. I remember saying to her that I don't really feel successful. I make mistakes every day. There's so much that I'm still learning. But at that time, I thought success meant that everything is figured out, running smoothly and I just have to sit back and watch.
Now, 20 years later I understand that success is the fact that I get to do this work. It's not the sales or the money. Money is important and sales are important – I'm not negating them, but it is not the definition of success. For me, success is that I get up every day, and I work at what I love. I love my hair. I love helping women feel good about themselves, make their lives easier and more fun. I love perfume and ingredients like cocoa butter. I get to do that as a job every day and to me, that's success.
You learn as you get older that there are always going to be those peaks and valleys, but I think we learn to accept that they will be there no matter what.
People ask me what's the greatest obstacle that I ever faced and how did I overcome it? My biggest obstacle was me because I was afraid of so much. I was an introvert; I was nervous and insecure. I'm still all those things. I'm still a work in progress, but when I finally understood that change starts with me when I take care of me, then I could do a better job of taking care of other people.
I started to prioritize my health. I began to prioritize getting my nails done, getting my gray covered and getting my ends trimmed, because I'm physically representing a beauty brand. I was going on television and doing interviews and so I had to be ready. It's doing things like taking care of my health so that I don't get sick, exercising so that I stay healthy.
It was just shifting the focus and getting out of my own way as much as possible. It was also recognizing that people who are in business make mistakes. It is not just me. It's not that I'm stupid, or I didn't study hard enough or there's something I should have looked out for. Everybody makes mistakes, you learn from them and then you keep going.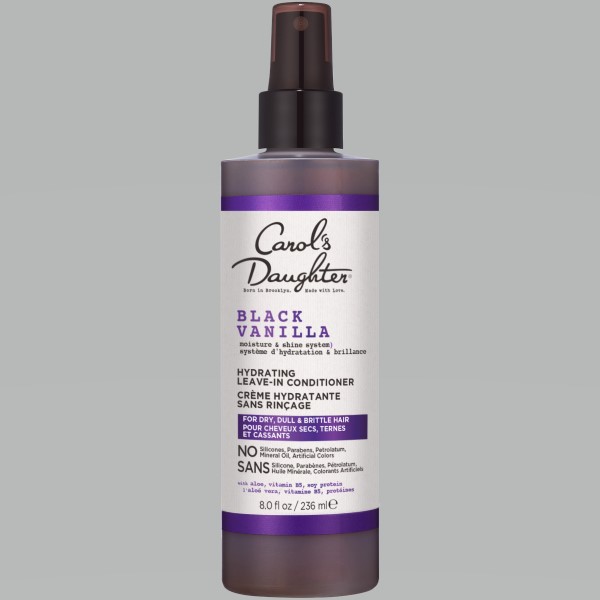 How did your role with the company change with the sale to L'Oréal as you evolved from owner to founder? Was it hard for you to let go?
Yes, and no because there's parts that you've already let go of. I can't speak for every founder, but starting from my kitchen and making everything by hand and then growing to a point where I had to engage a manufacturer and working with the chemists in the lab so that my recipe could get translated into something that they could understand was an adjustment.
For example, they didn't understand two cups of this and a pinch of that. That's what my recipes and formula used to look like. I got to work side by side with the chemist who could watch my process and then he understood that you heat this up, but I didn't know how hot it was. I just knew what it looked like. He would put the thermometer in, write down the degrees and translate what I was doing organically.
Initially letting go of that control of not seeing people in the warehouse kitchen making things and knowing that it was being made someplace else was uncomfortable. But then you understand the precision that goes into it and the consistency. If they make a bad batch, we never see it because it gets scrapped because it has to be to standard. So that had already began before the before the L'Oréal people came in. I had investors so I had people other than my family that I had already gotten adjusted to.
In a lot of ways things were different [after the sale to L'Oréal] because I went from being an owner to technically an employee – not that anybody makes me feel like an employee. I'm always the founder -that doesn't change. The part of that that felt really good was not having to worry about the rent, payroll, the insurance, all the headaches. My team also came with the transition, so it wasn't like I lost everybody. They had access to training and other job opportunities in the beauty space which was good.
The things that are harder as you go through the process is just adjusting to the corporate world. I came from a creative background, television production, which is not corporate at all. It's odd when you're not used to it. There are lots of meetings and a certain amount of formality but I think after eight years, I've found my way and I've decided I'm just going to be me – I'm just Lisa. At the beginning you wonder if you need to conform. Now in this world, and you don't.
Who inspires you?
My three children inspire me. They are all unique. My oldest is Forrest and he recently moved to Atlanta to work with my cousin in his business. It is interesting because my cousin worked for me in my own business for many years and now my child is working with him. I knew that the move would be good for Forrest, but I didn't know if he knew that it would be good for him too. It's been great to watch him on that journey.
My second born is Ennis. Ennis came into this world as my son, and she is now my daughter. She is everything and it was remarkable watching her become her – the courage the vulnerability, the transparency, the everything.
My youngest, Becca is 16. She has her struggles with learning difficulties, some behavioral issues and life is not easy for her. Interacting with her is not always easy for me but she gets up every day and tries to do better. What else can we all do except try to do better? My kids inspire me a lot.
My husband is a great, supportive, and loving man. He gets the short end of the stick sometimes because there's so much going on in our lives that pull us away from each other. At the end of the day, though when we're in the bed with the dog in between us, I think that's my guy.