Starbucks spring menu is in full bloom starting today! New beverages, drinkware and coffee are on the menu at Starbucks. One of the new beverages is a Canadian exclusive and we can tell you that it's something that you really need to try. Here is a rundown of the spring menu at Starbucks:
New Iced Strawberry Oat Matcha Tea Latte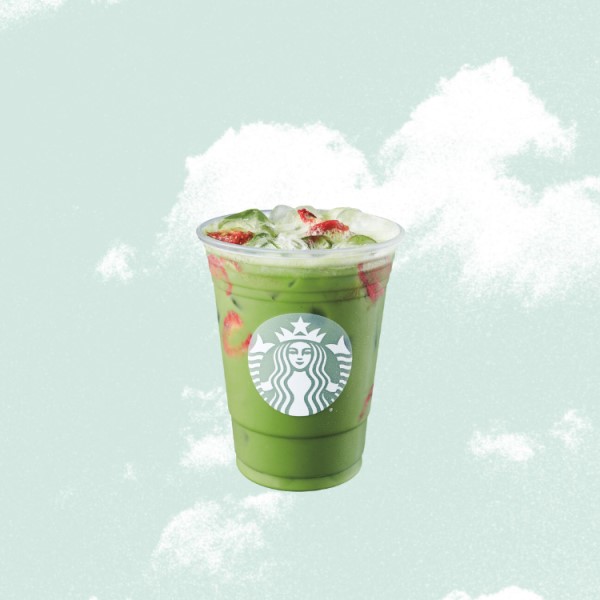 Coffee is at the centre of everything that Starbucks does, but Matcha is also having a moment with the New Iced Strawberry Oat Matcha Tea Latte. The Canadian exclusive is described as: "The complex flavour profile of matcha is rich and earthy with mellow vegetal, grassy notes, an inherent sweet nuttiness and a pleasantly bitter finish. Strawberry flavoured syrup and real strawberry pieces complement the matcha and creamy oat beverage, creating a refreshing and balanced experience to welcome the brighter (and warmer) months ahead."
I had the opportunity to taste the Iced Strawberry Oat Matcha Latte and it tastes like spring in a cup. It is refreshingly delicious and creamy, all at the same time. You can customize the beverage to make it your own – but it's perfect just the way it is and only available right here in Canada while supplies last.
New Cinnamon Caramel Cream Cold Brew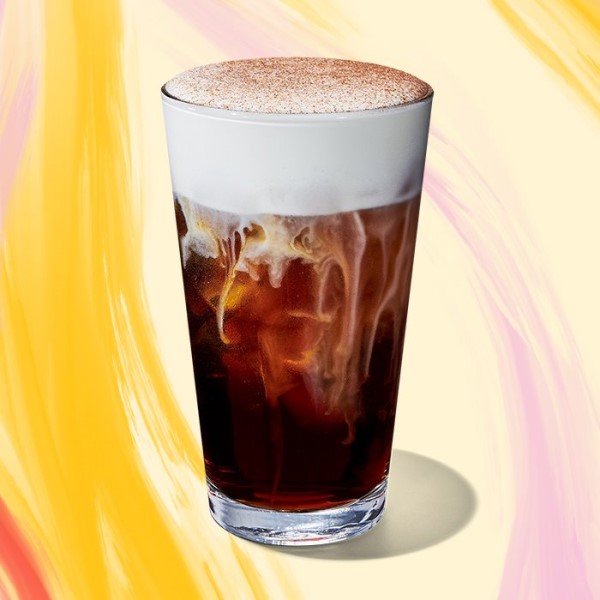 Next on the menu at Starbucks is the new Cinnamon Caramel Cream Cold Brew which joins the core menu. It is sweetened with vanilla syrup and topped with a cinnamon caramel foam and a dusting of cinnamon dolce topping. Starbucks Cold Brew is handcrafted in small batches daily, slow-steeped in cool water for 20 hours, without touching heat. The new beverage includes cold foam that is velvety smooth.
"Taking inspiration from salted caramels and gooey sticky buns, the new Cinnamon Caramel Cream Cold Brew is a lovely balance of decadent baking flavours with a delicate and creamy cold foam topping that seamlessly blends into the coffee with each sip," said Erin Marinan, Starbucks beverage developer. "This velvety smooth beverage provides customers with a fresh take on the fan-favourite caramel flavour."
I can vouch for the flavour profile and it is an absolutely delicious treat.
Spring Merchandise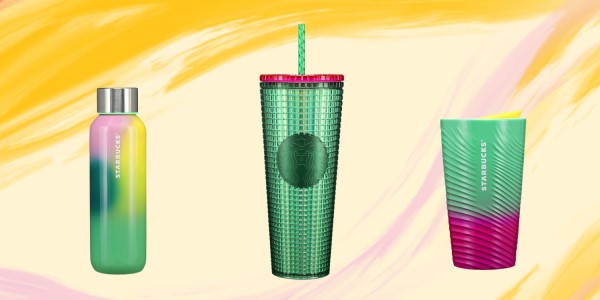 If you are a Starbucks merchandise collector, you will love the spring inspired drinkware. They are all brightly coloured and if you like to match your matcha to your tumbler, the Sprout Grid Cold Cup goes with the New Iced Strawberry Oat Matcha Tea Latte. Customers can bring any clean, reusable cup into Starbucks and receive a $.10 discount on their order.
Prices range from $20.95 for an adorable Citrus Mug up to $34.95 for the Colour Spray Glass Water Bottle (20 oz).
Seasonal Whole Bean Coffee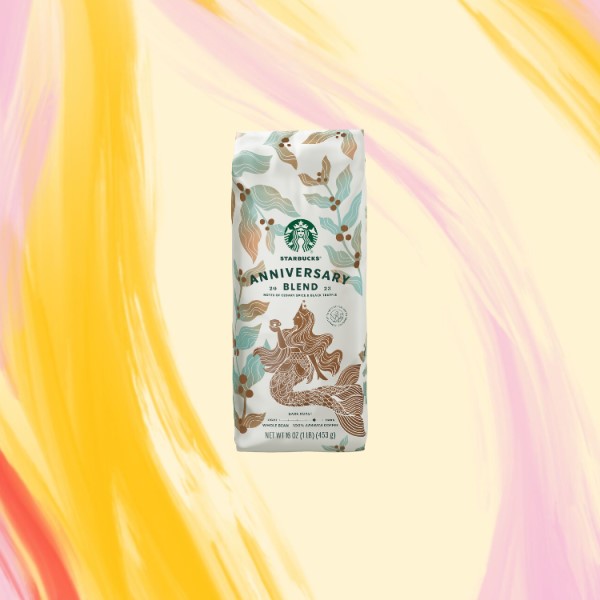 Celebrate Starbucks iconic dark roast with the return of Starbucks® Anniversary Blend, the company's darkest seasonal blend returning to Starbucks stores for a limited time. This dark roast blend has tasting notes of cedary spice and black truffle. Sourced exclusively from Indonesia, specifically Sumatra, West Java, & Sulawesi regions, Starbucks® Anniversary Blend was created in 1996 to celebrate the company's 25th anniversary. Each Anniversary Blend has its own uniquely created siren.