Many of us are missing travel right now. One of the most fun parts of travel is the culinary journey of trying new restaurants. Traveling Taste Buds is our answer to that. Learn about new restaurants in fabulous destinations. Try a new recipe in the comfort of your own home, then put that restaurant on your must visit list while you dream about travel.
First up, Chef Cheetie Kumar of Garland shares her recipe for Winter Spiced Cranberry Chutney. Garland, located in Raleigh, North Carolina, features a fusion of flavours from India and Asia. The menu features seasonally driven flavours with offerings that are truly unique. Check out the funky restaurant when you visit Raleigh, North Carolina.
Kumar's Winter Spiced Cranberry Chutney is a perfect example of unexpected flavours. It is the perfect blend of sweet and spicy. Pair the James Beard Semifinalist's Cranberry Chutney with turkey, other poultry or with a cheese platter.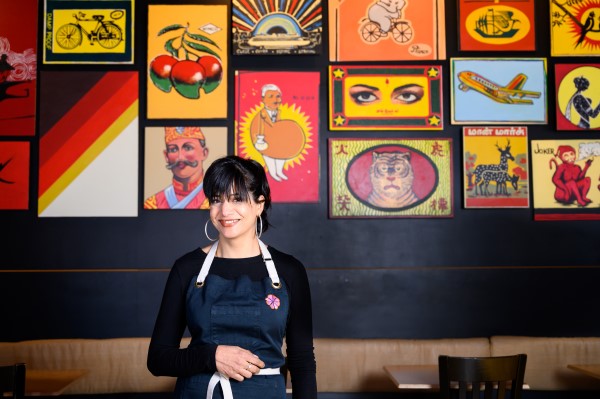 Ingredients
12 oz fresh cranberries (about 3 ½ cups)
¾ cup fresh squeezed orange juice
¼ cup water
Zest from 1 orange, finely grated
½ cup white sugar
½ cup brown sugar
1 tablespoon fresh ginger, minced
½ tsp ginger powder
⅛ tsp ground clove (freshly ground preferred)
½ tsp freshly cracked black pepper
½ stick cinnamon pinch kosher salt
Small pinch kashmiri chili powder or cayenne pepper (optional)
Directions
Combine all ingredients in a heavy bottomed pot, and cook over low heat for 30-45 minutes, stirring occasionally.
When the cranberries have popped, softened completely and most of the liquid has reduced, remove from heat and taste. Adjust for sweetness or salt, adding what is needed while still warm
Fold in the orange sections with the reserved juice
Recipe courtesy of Visit North Carolina.