We gave you our picks for the best cleansers for sensitive skin, now it is on to the next step – adding moisture back in.  Moisturizers are an important part of your skin care routine.  If you have sensitive skin though, moisturizers can burn or cause another type of reaction.  In addition to discomfort, you may experience redness, itching or even mild breakouts. People who experience or are being treated for skin conditions like acne, rosacea and eczema may also react to certain ingredients in a moisturizer.  Dry skin isn't always sensitive and sensitive skin isn't always dry.  People with oily skin, for example, may also be sensitive to certain ingredients.
There are common ingredients that work well for people with oily, normal or even dry skin, but may cause irritation with people who have sensitivities.  They include sulfates, alcohol, preservatives, dyes, or fragrance.  Steer away from products containing acids like AHAs (alpha hydroxy acid), BHAs (beta hydroxy acid), salicylic acid and retinol.  Instead, choose soothing ingredients like ceramides, hyaluronic acid, aloe vera or soy.  Also, look for brands that limit their ingredient list.  The more ingredients, the more chance there is of a flare up.
As someone who has sensitive skin, I have fully tested the products below and they worked for me without causing any type of reaction. They were each tested over a minimum of a two-month period. Always do a patch taste if you are trying a new product.   What may work for one person, may cause a reaction for someone else.
Avène Tolérance Extrême Emulsion Sterile Tube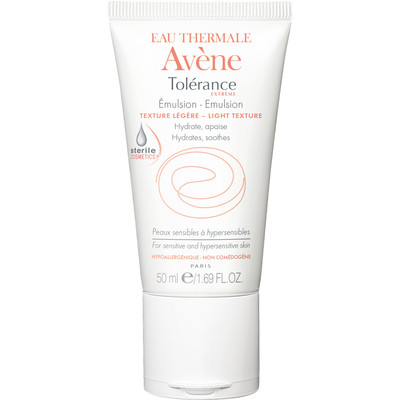 Avène products are gentle, fragrance-free and feel soothing on the skin.  If you read the labels of their products, they all contain very few ingredients.  They are perfect for people who have any type of skin reactions or dry skin.  The first ingredient of this product is Avène Thermal Spring Water to soothe and soften the skin.  Tolérance Extrême is hydrating without being greasy.  It penetrates easily into the skin.   Your skin will feel more comfortable once you apply the emulsion.
Available at Shoppers Drug Mart – $35.50
MONAT Be Gentle Nourishing Moisturizer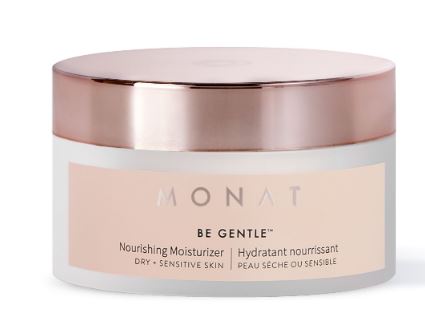 The Be Gentle line from MONAT is just that – gentle on your skin.  The Be Gentle Nourishing Moisturizer contains hyaluronic acid, which is a soothing ingredient for sensitive skin as noted above. This is a great day cream and you only need a pea-sized (use the spatula provided) amount to cover your face.  It is smoothing and works well under makeup.  You may not need to use a primer if you use this cream.
Available at MONAT online – $88.00
Drunk Elephant Lala Retro Whipped Moisturizer with Ceramides
Drunk Elephant's Lala Retro is a rich moisturizer that is suitable for day or night.  Even though it has a creamy texture, it never feels heavy on the skin.  Ceramides, as noted, work well for people with sensitive skin.  They soothe the skin and provide moisture while protecting against dehydration.  It is listed as "Clean at Sephora" and is made without the Suspicious 6 (essential oils, drying alcohols, silicones, chemical sunscreens, fragrances/dyes, SLS).  It has a unique pump applicator that gives you the right amount of product every time.  Drunk Elephant products can be used in combination with each other to create your own perfect skin cocktail.
Available at Sephora – $79.00
La Roche Posay Hydraphase Moisturizer with Hyaluronic Acid and SPF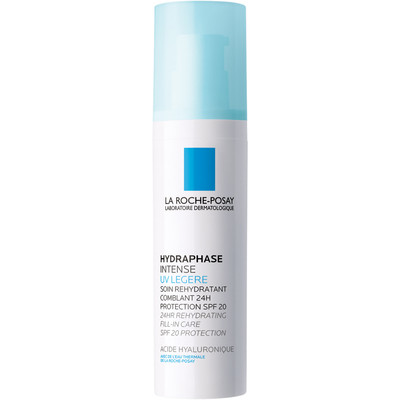 This non-greasy moisturizer is another option that is perfect as a day cream.   Hyaluronic acid, as noted, works well for people with sensitive skin.  It also contains an SPF that is non-irritating.  It leaves your skin feeling comfortable and hydrated.  The product contains La Roche-Posay Thermal Spring Water to soothe your skin.
Available at Shoppers Drug Mart – $39.95