Italy is known for its passion for food and fashion. In Canada, a unique collaboration between Barilla, Italy's numero uno brand of pasta, and fashion powerhouse Parasuco have come together to unveil an exclusive clothing capsule called "MODA," meaning "fashion" in Italian. This limited-drop capsule pays homage to the rich heritage and culture of both brands. But there is one catch – you cannot buy MODA anywhere in-stores – there is only one way to get your hands on this exclusive apparel capsule.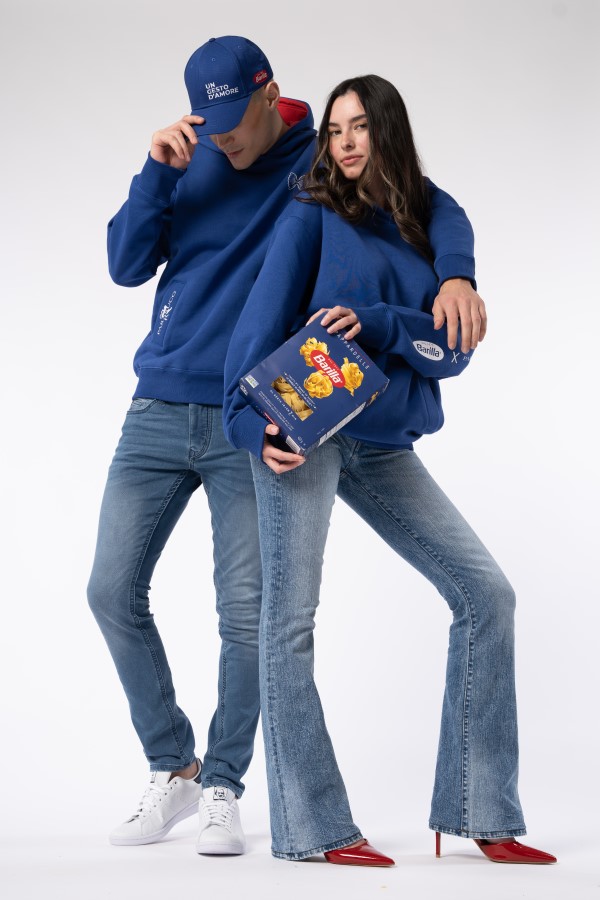 To find out more, read on.
A Fusion of Food and Fashion
MODA captures the essence of Italian excellence, offering a range of apparel that includes a pasta-themed ballcap, a stylish t-shirt, and a comfortable hoodie. Each item features the new Barilla blue colour and the DAL 1877 logo, celebrating Barilla's recent packaging reinvention. This packaging transformation, complete with a fresh logo, rolled out in Canadian retailers earlier this year, just in time for Barilla's 145th anniversary.
This innovative collaboration marks the first of its kind between Barilla and Parasuco Jeans Inc. The limited-edition MODA capsule is exclusively available through a daily "spin-the-wheel" instant win contest, open from September 1 through September 18. Canadians have the opportunity to win these exclusive items, along with the newly introduced Barilla Tagliatelle and Pappardelle premium pasta shapes.
Additionally, the grand prize for one lucky winner includes a $1,000 Parasuco gift card AND a year's supply of Barilla Pasta.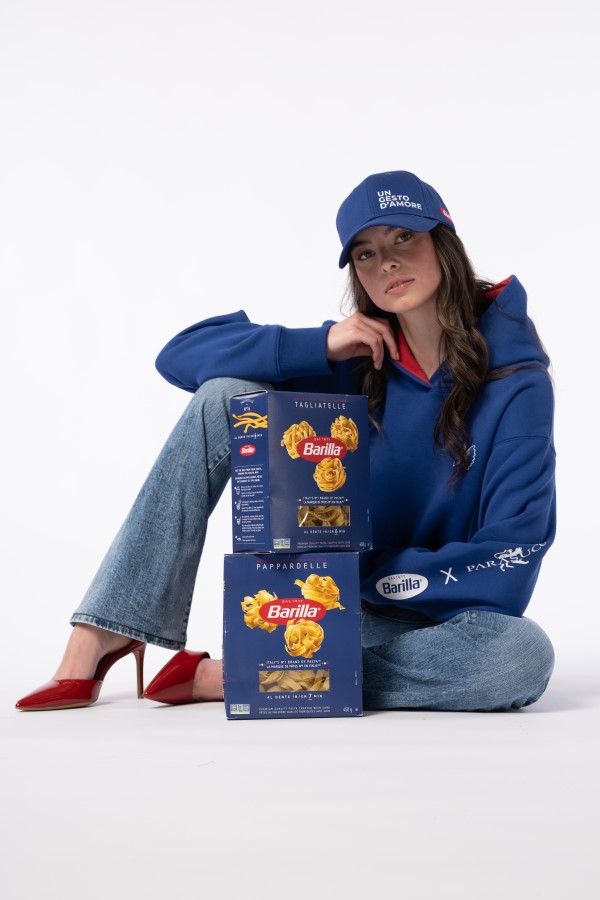 Celebrating Italian Culture
Gino Rulli, Vice President and General Manager of Barilla Canada, shared his excitement about this unique partnership: "Barilla is thrilled to partner with Salvatore Parasuco, a highly respected Italian-born designer, for this exclusive pasta-inspired premium clothing capsule. For 145 years, Barilla has been mastering the art of premium al dente pasta, while Parasuco has rocked the art of denim fashion."
The redesigned Barilla packaging, with its new logo, pays tribute to the Italian heritage of Barilla DAL 1877 (since 1877) and emphasizes the brand's commitment to producing premium quality pasta. The brand also introduced new premium pasta cuts in nests, including Barilla Tagliatelle and Barilla Pappardelle, catering to the demand for restaurant-quality meals that are convenient to prepare at home. This notably marks the first time in 25 years that Barilla has updated its logo and packaging.
Salvatore Parasuco, President of Parasuco Jeans Inc., highlighted the evolving demand for comfortable and casual lifestyle clothing in recent years: "We believe that the MODA capsule, created by Parasuco and Barilla, celebrates both our Italian roots and an obsession for perfection, while giving consumers premium yet accessible items they can wear and enjoy while cooking pasta at home. We're confident that the high-quality that has always been synonymous with the Parasuco name will impress consumers lucky enough to get their hands on these unique pieces."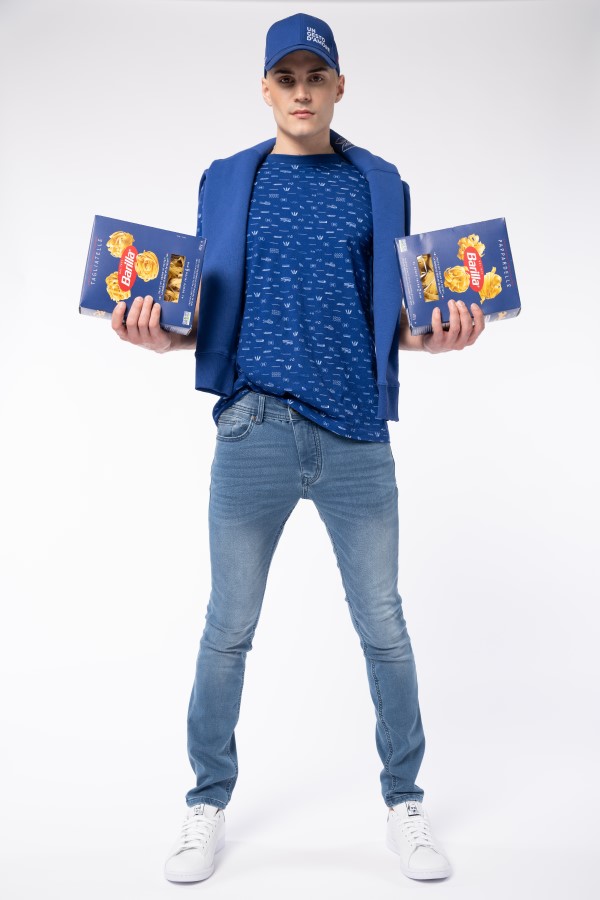 Embrace Italian Culture with MODA
Canadians can enter the contest EVERYDAY and try their luck at winning these exclusive pieces by visiting http://www.barillamoda.ca. If you are looking for pasta inspiration for your home-cooked meals, follow along on Instagram @barillacanada and at Facebook.com/BarillaCA.
Don't miss your chance to spin to win!
In partnership with: