DIVINE X Wines of Argentina
According to a study by Nielsen, more than 57% of wine is purchased and consumed by women.  It is now more important than ever to cater to women as the key decision maker when it comes to wine. It all starts with the winemaker.  Although, traditionally, wine-making has been a male-dominated field, the tides are turning.  Today, women account for 45% of the 2020 graduating class at the Institut des Sciences de la Vignes et du Vin at Bordeaux University – an exciting development.
Argentine wine brands have led the charge with both female winemakers and vintners like Laura Catena from the Catena Zapata Winery.  We had the chance to speak with Laura about her experience as a female vintner on DIVINE – you can read all about it here.  Now, we want to shine a light on more of the women behind the wine.  Argentine women have had a profound effect on the wine industry and are at the forefront of shaping the future of winemaking both in Argentina and around the world. They also are in more senior positions behind the scenes. Let's raise our glass to these fabulous ladies:
Trapiche Winemaker – Alejandra Riofrio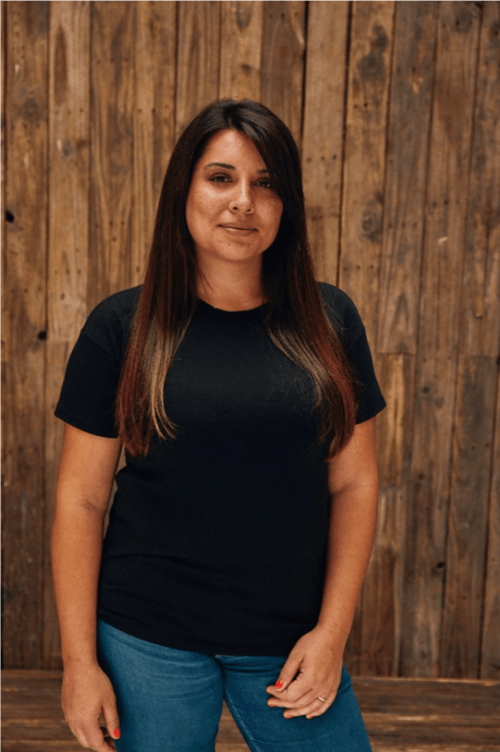 Trapiche Argentina was named Best New World Winery of the Year in 2019 by Wine Enthusiast Wine Star Awards.  This is due to the efforts of their expert winemakers like Alejandra Riofrio.  If you drink Pinot Noir, whites, rosé and reds, as well as fortified, biodynamic, late harvest and sparkling wines, you may have enjoyed some of Riofrio's efforts.  You may even say that winemaking is in her roots – she is a native of Mendoza – Argentina's largest wine making region.  The mother of two joined Trapiche in 2008 after receiving her degree in enology.  She is the winemaker of Trapiche Reserve Cabernet Sauvignon 2019 – one of our picks for Argentine Cabernet Sauvignons that you need to try this summer.
Bodega Argento Head Winemaker: Silvia Corti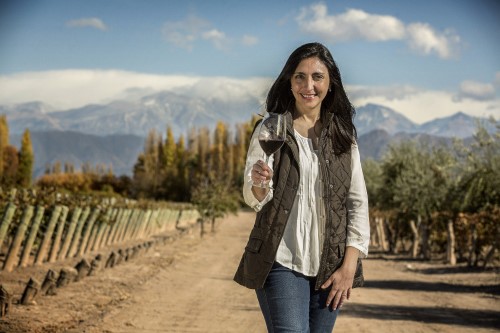 Silvia Corti grew up in the Mendoza region of Argentina.  Corti has Italian roots and her passion for winemaking began at a young age at her grandmother's country house in Agrelo:
"We made wine, mainly for the family, and I really enjoyed it, helping the grape pickers and filling the bottles when the wine was ready." 
Corti has a degree in Viticultural Engineering from UNC Mendoza and a Masters in Viticultural Oenology from a joint program between UNC Mendoza and Agro Montpellier France. She has been the head winemaker at Bodega Argento since 2004.   She is responsible for ensuring that Argento's winemaking philosophy of achieving fruit purity, vibrancy and elegance is implemented at every level of the winemaking process. Corti has helped Bodega Argento develop sustainable production that is at the top international standards.
Her own favourite wine is Malbec:
"If I had to choose only one wine to drink, it would have to be Malbec. As an Argentinean, I love Malbec, and Mendoza has the perfect growing conditions for it" says Corti. "It's amazing to see the diversity of characters that can be achieved from the different terroirs and microclimates in Mendoza." 
Alamos Head Winemaker: Lucía Vaieretti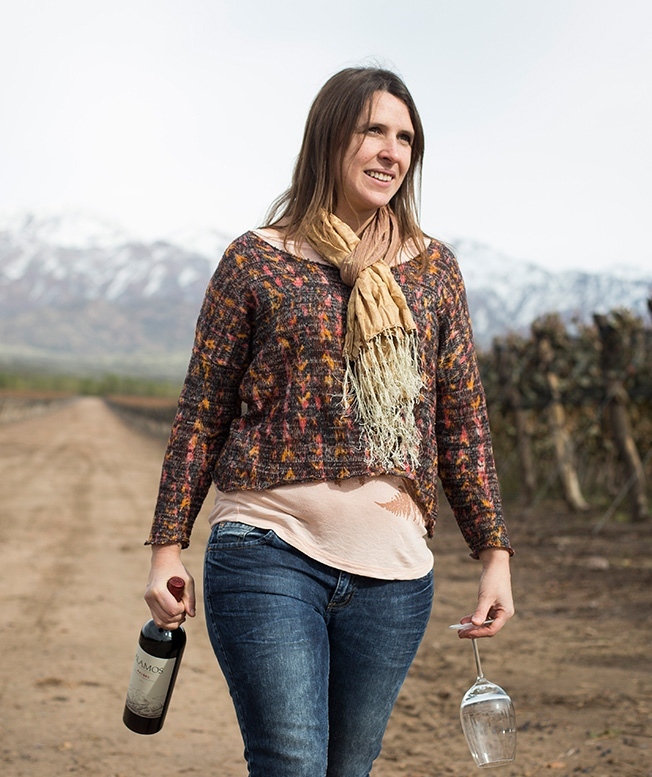 A common theme with Argentine winemakers is growing up in the vineyards.  Lucía Vaieretti has a deep bond with Mendoza's high desert vineyards with her family tending the vines there for more than 40 years.  Vaieretti attended Don Bosco in Mendoza, the oldest and most prestigious school of viticulture and enology in South America. She began working for the Catena Family wineries in Mendoza while she was still in school and joined full time in 2006, taking over as head winemaker of Alamos in 2016.  She is passionate about winemaking and has a strong bond with Mendoza that keeps growing:
 "This is a land of very bold qualities. We have sunshine and desert and our water comes from the snowmelt of our beautiful mountains," she says. "People here really love our land. We appreciate all the beauty here, what we have with our vineyards, and all it can provide."
Her husband, Rodrigo Calatayud, is also a winemaker and they are passing their knowledge down to their four young daughters as they tend their own 60-year old vineyard planted by Calatayud's grandfather.
Masi Tupungato Commercial Director: Alessandra Boscaini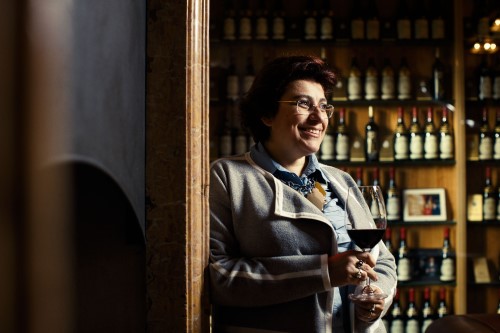 Alessandra Boscaini is the second daughter of Sandro Boscaini, and one of the seventh generation of the Boscaini family to own Masi. This iconic family winery, at the heart of the Amarone revolution, was founded in 1772 and has enjoyed much international success.  Boscaini is not a winemaker, but she holds one of the most important positions within the company.  She is in charge of the sales and distribution of Masi's range of wines in more than 100 countries around the world.
Boscaini inherited her passion for wine from her family, but she brings her own brand of know-how to her role. She has worked in the field of food and wine tourism and helped at Veronese food and wine promotional events at the Foresteria dei Conti Serego Alighieri.  This is one of Valpolicella Classica's most historic wine producing companies that Masi has had a business partnership with for more than forty years.
She is the new Veneto delegate at the "Le Donne del Vino" association, a role allows her to make a contribution to international winemaking affairs through dialogue and association with professionals in the sector.
Wines of Argentina
Argentina has wines for every type of wine lover from white to red.  We hope that you enjoyed your "flight".  Next time you are planning a safe, but fun, girl's night, why not try a tasting of some of the Wines of Argentina that have women in a leadership role?  It can be a night of wining and dining for women, by women.