DIVINE x Wines of Argentina
In the final stop of our tour of Argentine wines, we are highlighting the wine that was perfected in the country – Malbec.  The wine is so popular, it accounts for two out of every three bottles that Argentina exports.  Malbec grapes have been the most cultivated variety in Argentina since 2011.  Argentina is also the largest grower of the grapes in the world with over 76,000 acres of vineyard planted.
Wines of Argentina: Malbec
About the Wine: Like most red wines, Malbec has its origins in Bordeaux, France, although many assume that it came from Argentina due to the popularity of their exports. Argentine vintner Nicolás Catena Zapata was the first to plant a Malbec vineyard at higher altitudes in the Mendoza region. Malbec vines continue to thrive in Argentina's dry, high altitude vineyards.
This dark purple grape varietal is delicate and is more susceptible to pests and fungal diseases.  However, the sunny, dry conditions in Argentina's winegrowing regions reduces these agricultural challenges. Lower elevation grapes tend to have thinner skin and are typically used for blends.  Higher elevation Malbec grapes, like those grown in the Mendoza region (between 900 and 1,600 metres above sea level), have thicker skin and distinct floral notes.  Mid-elevation Malbec wines (between 700 and 900 metres above sea level) have more fruity, peppery notes. Lower altitude Malbec's tend to have thinner skins and are typically used for blends. The wine is typically deep red in colour with moderate acidity and tannins, making it a great wine to serve with meals.  Malbec tastes best when served at slightly lower than room temperature, ideally at 18̊° Celsius (65° Fahrenheit).
About the Regions: Over 86% of Malbec vineyards are found in the Mendoza region which is also Argentina's largest wine producing region.  San Juan ranks second, followed by Salta, Patagonia (Neuquén and Río Negro) and La Rioja.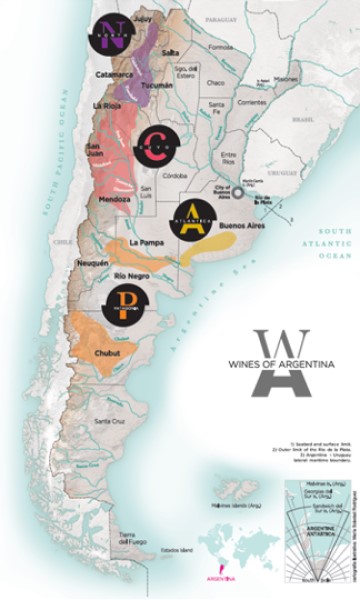 Malbec Pairings:
Cheese: Stronger, rich tasting cheeses like aged cheddar, goat cheese or even blue cheese pair well with Malbec. Milder cheeses may be overshadowed by this stronger tasting wine.
Mains: Dark meat whether it's steak, lamb or poultry pair well with Malbec. Pepper is the perfect seasoning for meat if you are serving a mid-elevation Malbec. This is another red wine that pairs well with earthy, portobello mushrooms if you are a vegetarian or vegan.
Desserts: Some Malbec wines feature hints of cocoa or milk chocolate. Even with those flavours, dark chocolate tends to taste better.  Rich, dark chocolate truffles or a dark chocolate ganache torte with a plum compote will pair nicely with your favourite bottle.
Our Picks:
Kaiken Seleccion Especial Malbec
Kaiken Seleccion Especial Malbec comes from semi-arid Mendoza's Luján de Cuyo in the rain shadow of the Andes.  The wine has an intense violet red appearance with aromas of red fruits such as plum and blackberry, and complemented by notes of chocolate and tobacco.  The wine is intense on the palate, and very fruit-forward but delicate at the same time. It has excellent structure, smooth tannins, and a long-lasting finish.

Available at the LCBO – $13.95 for a limited time
Alamos Malbec
Alamos has 100 years of winemaking behind every bottle. Their high-elevation wines are grown at 3,000 and 10,000 feet in Mendoza in the shadow of the Andes Mountains.  Alamos Malbec has layers of dark cherry and blackberry. It has violet aromas with spice and vanilla.  The balanced tannins create a velvety mouth-feel.  Alamos Malbec received 91 points from acclaimed wine critic, James Suckling and 90 points from The Wine Advocate.

Available at the LCBO – $14.00 for a limited time
Santa Julia Reserva Malbec
Santa Julia Reserva Mabec from Mendoza's Uco Valley, is "Fair for Life" certified.  Fair for Life Certification ensures human rights are safeguarded at any stage of production, workers enjoy good and fair working conditions, and smallholder farmers receive a fair share.  Not only does the wine have this certification, it is also sustainably sourced. It has aromas of ripe red and black fruits including cherries,
plums and blackberries.  It is medium bodied, with soft tannins and balanced acidity.  This particular wine has a long track record of recognition from top critics with consistent scores of over 90 points.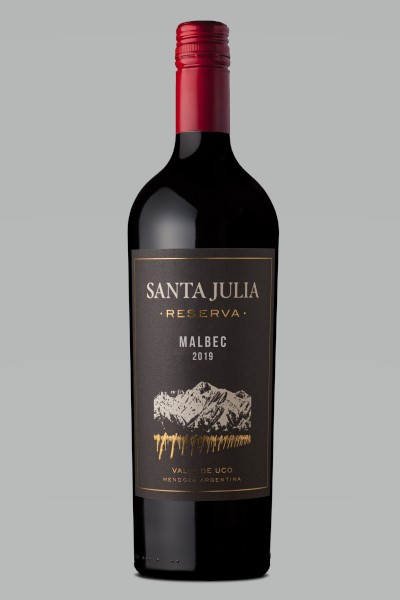 Available at the LCBO – $12.05 for a limited time
Catena Malbec
Catena Malbec, also from the Mendoza region, is certified sustainable by the "Bodegas de Argentina Sustainability Protocol".  As mentioned, the Catena family is a pioneer of high-altitude viticulture.  Catena Malbec is a blend of 3 vineyards at 3 different altitudes.  It has aromas of dark raspberry, blackberry, green plum, violet, tobacco and herbs, plus a hint of leather. It delivers pure dark fruit flavours with a hint of pepper.  Catena was awarded Drinks International World's Most Admired Wine Brand 2020.

Available at the LCBO – $17.95 for a limited time
Masi Tupungato Passo Doble Organic
Masi Tupungato Passo Doble Organic is certified organic and is vegan friendly.  In every phase of the production process, Masi bases its own activities on social, ethical and environmental values. Care and respect for the environment are part of the Masi culture and philosophy.  This particular wine is 85% Malbec, 15% semi-dried Corvina.  It is dark red, almost completely opaque, and viscous. It has aromas of  plums with hints of sweet spices and cocoa. This is a full-bodied wine with soft tannins and balanced acidity.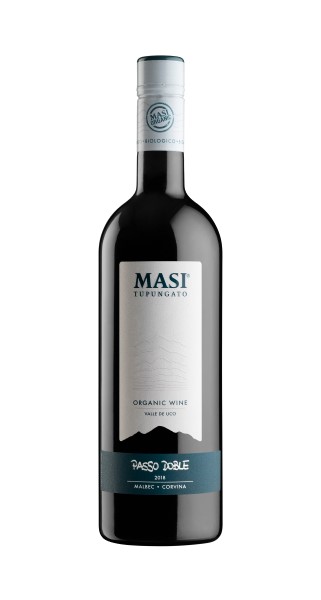 Available at the LCBO – $13.00 for a limited time
This content is intended for adults 19+ years of age. Please enjoy alcohol responsibly and in moderation. For more information about how to moderate alcohol consumption, visit the Government of Ontario's website.