It's the most wonderful time of the year. The sun is shining, the birds are singing and oh yes, you can save a little money at one of your favourite beauty haunts. The Sephora Spring Savings Event is launching next week and continues until April 19th. Here are the details:
Starting April 9th, Rouge Members have first access and save 20% off of their purchase. Rouge members are customers who spend more than $1,000 a year at Sephora
On April 13th, VIB Members can join in on the fun and save 15% off of their basket. VIB Members need to spend $350 in one calendar year to maintain their status
Finally, Insiders can save 10% starting April 15th. It's free to join to be an Insider
The code for the Sephora Spring Sales Event is OMGSPRING. If stores in your province are open, you can shop both instore and online. For provinces like Ontario, that are in lockdown, the sale is online or curbside only.
With money being tighter than ever, we are sharing products that we tested and loved. Here are our picks:
Eyeshadow Palettes
Eyeshadow palettes are always a popular item and there are always new releases. We looked at options at different price points to help make your decision easier.
Pat McGrath Labs Mothership VIII Eyeshadow Palette – Divine Rose II Collection – $170.00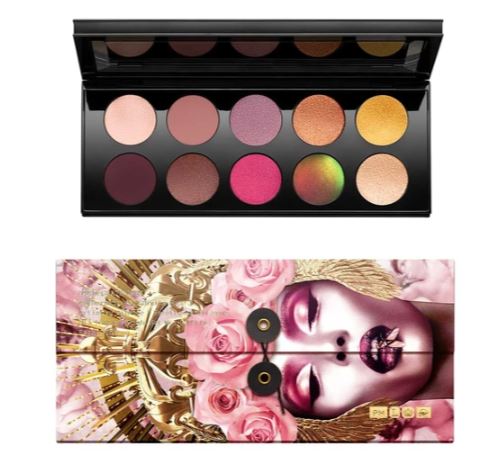 Pat McGrath Labs is known for their gorgeous packaging and the Mothership VIII is DIVINE! The metallic rose packaging is limited edition but their traditional black lacquer is just as beautiful. Equally important though is what is inside the palette. It is a mix of matte, satin/pearl, metallic and sparkly shadows including a multi-chrome shade (shifts and the colours look different from all different angles). You can create soft or dramatic looks with this unique colour story. Pat McGrath shadows are generally easy to work with, but apply the metallic shades with your fingers. The shades are pigmented, so a little goes a long way. At $170.00 it is an investment. If you want to try her shadows, but you are looking for a different colour story, she has a large collection.
Pat McGrath Labs Divine Rose Luxe Eyeshadow Quad: Eternal Eden – Divine Rose II Collection – $77.00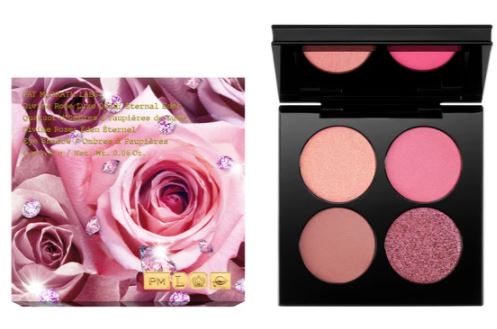 If you love the spring vibes of the Divine Rose II, but it is out of your price range, try one of Pat McGrath's quads like the Divine Rose Luxe. You can test the formula out and it is easy to create looks with this palette. With two mattes, a metallic and a shimmer, you'll feel pretty in pink!
Viseart Cool Mattes 2 – $100.00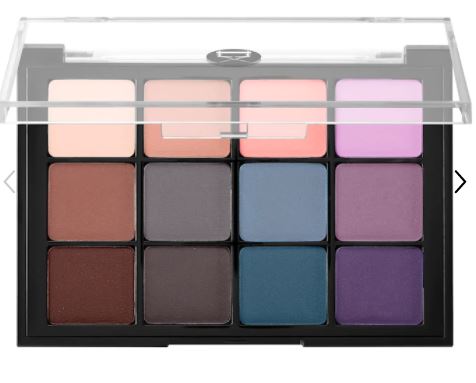 Viseart has the best matte formula hands down. Their 12-pan palettes are expensive, but you get a lot of bang for your buck. Cool Mattes 2 is a beautiful matte palette that is great on it's own, or can be used to supplement a shimmer heavy palette or singles. This has everything you need with both neutrals and colours. You will not experience any fall out and the shadows are easy to blend. If you love swatching your shadows, Viseart products do not swatch well – but they perform well on your lids which is where you are putting your shadow.
Viseart Paris Love Letter Etendu Eyeshadow Palette – $59.00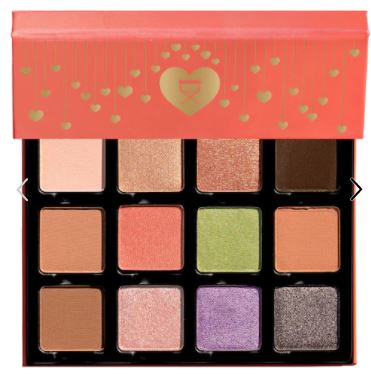 Enjoy Viseart's mattes and shimmers in this beautiful little palette. For $59, (not including your discount) you get shadows that you can use year-round with a blend of neutrals and colours that won't overwhelm beginners. Use a wet brush to apply the metallics and shimmers for maximum payoff.
Eyeliner
There are just a few options here – really, it's whether you like a liquid or a pencil liner. You can also buy an eyeliner brush and use your darkest shadows to make your eyes pop.
Bite Beauty Upswing Extreme Longwear Liquid Eyeliner – $33.00
Our favourite liquid eyeliners have one thing in common – a brush tip. It makes it easier to apply liquid liner because it follows the natural contour of your eyes. Bite Beauty recently expanded their line to include the Upswing Extreme Longwear Liquid Eyeliner. It features that brush tip that we love and it comes in a pigmented black – the only colour that you need. The clean formula is vegan and cruelty-free.
Marc Jacobs Beauty Highliner Gel Eye Crayon Eyeliner – $34.00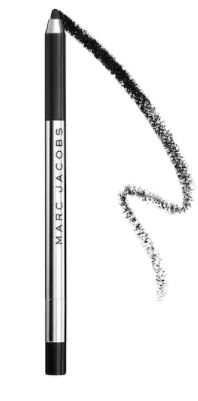 Many of us choose liquid over pencil because pencils always seem to either cause the dreaded raccoon eyes or disappear after a couple of hours. The Highliner Gel Eye Crayon Eyeliner stays put and doesn't transfer under your eye. You can even use it for tight lining. There are matte, shimmer and satin finishes with an impressive array of shades. You can use it as your only liner or as an accent colour.
Hourglass Caution Extreme Lash Mascara – $36.00

Length – check. Volume – check. Smudge-proof – check. No flakes – check. Need we say more?
Lip Products
Even though you may wear a mask a lot, you can still put on a little lipstick for a Zoom meeting or virtual party. We wanted to give you options in a variety of textures. Here are some of our favourites:
Tarte SEA Color Splash Lipstick – $28.00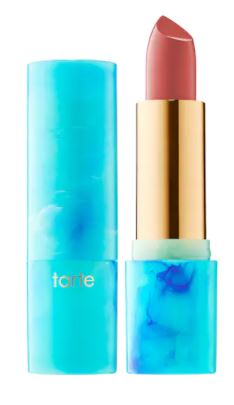 Tarte's SEA Color Splash Lipstick has a creamy texture and beautiful finish. We rarely hear people talk about this brand's lip products and they really should – it is one of the best formulas out there with a ton of shade options. We like Surf's Up – it's a mauve that works with a variety of skin tones.
Smashbox Always On Longwear Matte Liquid Lipstick – $32.00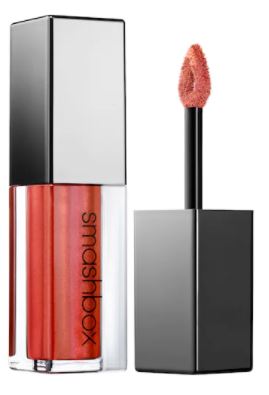 Most of the time, liquid lipsticks are a dry, painful mess, but if you want to wear something transfer resistant under a mask, there is no better formula. Smashbox makes the most comfortable formula that we tried and there is a shade for everyone. For summer, try Rust Fund – a metallic rust shade that won't seem as heavy as their matte shades.
Charlotte Tilbury Matte Revolution Lipstick – $39.00
Speaking of great formulas, Charlotte Tilbury is the queen of them. Her bullet lipsticks are among the best at Sephora. They are that rare matte that doesn't accentuate texture and they feel hydrating on your lips. We love Walk of No Shame – the beautiful berry tone works year-round and has a rich look and feel that will give you a pop of glamour when you have had one too many days in your sweats.
Buxom Full-On Plumping Lip Cream Gloss – $28.00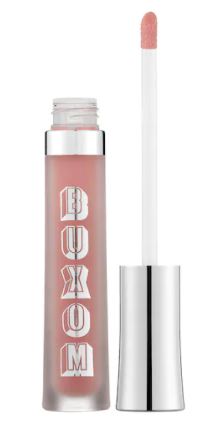 If you love lip gloss, but you don't love shimmer, this is the product for you! Buxom's formula will give you a more pigmented, glossy finish without any shimmer in sight. White Russian is the glossy nude that they are most known for. If you don't like a minty tingle though, this is not the product for you.
Cheek Products
We have recommendations for a blush and highlighter – everything that you need to look fresh and glowing this summer.
Laura Mercier Blush Color Infusion – $40.00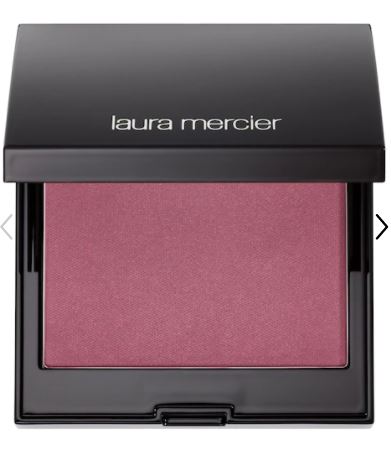 This product is one of the unsung heroes in the cheek category. It is a great formula, but not enough people talk about it. It is a pigmented blush that has lasting power. Blush Color Infusion comes in mattes and shimmers. Either finish will give you the fresh complexion that you are looking for. Our favourite is Passionfruit, a warm coral for fair skin or Kir Royale for deeper complexions.
Becca Cosmetics Shimmering Skin Perfector Pressed Highlighter – $50.00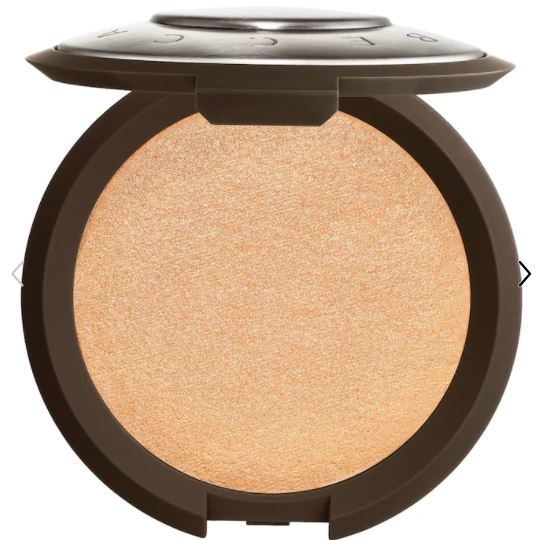 Sadly, Becca Cosmetics is going out of business in September, therefore, this sale may be your last chance to get the colour you are looking for. Becca was really the brand that put highlighters on the map with Champagne Pop. You can use a light hand for a more natural look or build up the highlight for that seen from outer space, beaming highlight. Some shades are available in the mini-size for $29.50.
We'll be sharing our favourite selfcare (skin and hair care) products and more before the sale hits on April 9th!