Everyone dreads the cold and snow that the typical Canadian winter brings.  It's even more challenging when you have to commute.  White knuckle driving is the reality in bad weather.  Roads can be icy and slushy and if you live in a snow belt, you may even get stuck or stranded.  That is why it is important to be prepared.  We put together some winter driving wisdom to make sure that you are ready.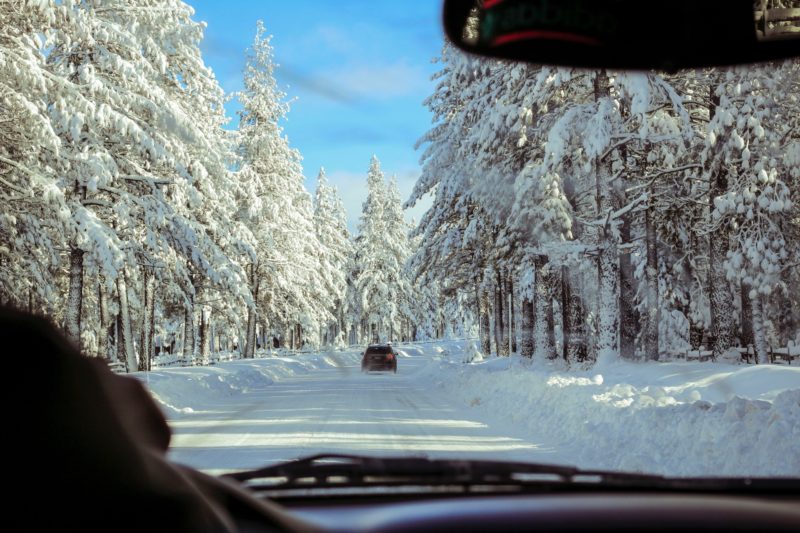 Preventative Maintenance
A tune-up is a must before the winter hits. A routine check may prevent a problem that could easily have been avoided. Make sure to have your brakes checked, fluids checked and ride control tests done. An oil check and a filter replacement are also crucial for your vehicle's health. Finally check out your tread depth to ensure your tires will perform safely on the road. Keep on top of your vehicle's maintenance schedule to make sure your vehicle is as safe as possible.
Check Your Pressure
It's often overlooked, but checking your tire air pressure is crucial for getting ready for the cold weather.  If your tires are not properly inflated, they may wear down more quickly. An overinflated tire can affect stability, as your tire needs a bit of give to handle any bumps in the uneven road. Proper tire pressure also helps maximize your fuel economy, which is already lower in the winter.
Switch Over Your Tires
It's easy to assume your all-season tires will be good year-round, but they just won't hold up when the cold weather hits. When the temperature starts hitting that 7 degrees Celsius mark for one week straight, that's your sign it's time to switch over to winter tires. A studdable winter tire such as Gislaved Nord*Frost 200 is a great option for handling the icy roads we've come to expect in Canada. All-weather tires (with the three-peak mountain snowflake symbol) may also be an option if you do not want to invest in an extra set or worry about the hassle of a changeover every spring and fall. It's always best to check in with an expert to ensure your tires will work for you. OK Tire offers a comprehensive financing program to help you get the tires that you need to get you safely through the winter.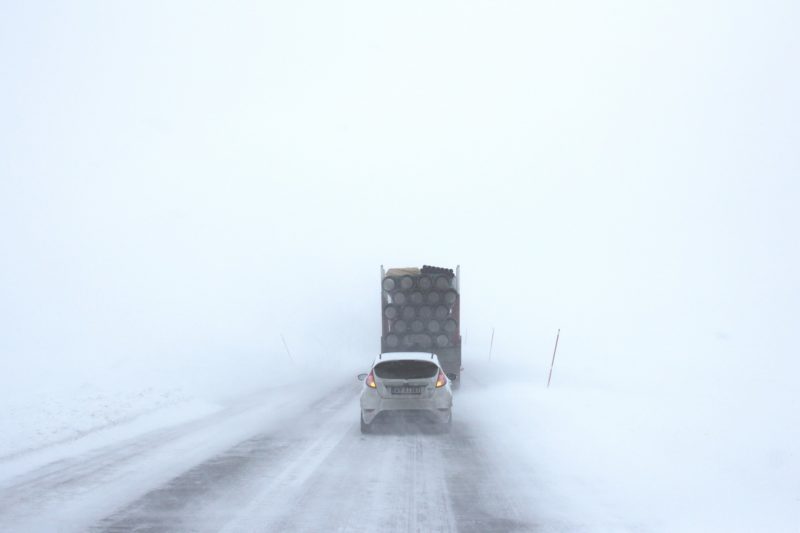 Switch To Winter Wiper Blades
Most people are aware that changing their tires is important, but did you also know that it is important to switch to winter wiper blades?  Regular wiper blades will do the job in the warmer months but they do not deal well with snow and ice. Switch over to winter wiper blades ahead of the snow so you'll see clearly in poor driving conditions.   They are easy to install.  Keep a pair stored in your trunk so that you have them handy in case there is an early winter storm.
Pack An Emergency Kit
It is important to be prepared in case you get stuck or stranded because of poor road conditions.  Having an emergency kit will help keep you more comfortable and safer while you wait for help.  Your kit should include:
An ice scraper
A small shovel
Sand or a traction aid
Booster cables
Road flares or warning lights
Anti-freeze
Warm blankets and clothes including boots
Non-perishable food and water – dry food like granola bars or other food in packets are good choices
A flashlight with spare batteries
A small first aid kit
A jack and tools
A spare tire
An emergency kit will help you stay safe until you can get to your nearest auto shop.
If you have to travel longer distances by car this winter, there is help.  When your vehicle is serviced at any OK Tire store, they've got you covered with their 12 months/20,000 km North American warranty program, even if you're travelling through the US. Call the helpline and they will direct you to the closest authorized repair facility anywhere in North America.
In partnership with OK Tire