If you live in the GTA, why not celebrate Chinese New Year with signature dishes from Lucullus Bakery? Lucullus Bakery is known for their delicious Hong-Kong style Chinese pastries and dishes serving them since 1991. They have three GTA locations (Richmond Hill, Markham and Downtown Toronto). If you can't make it to Lucullus Bakery or you aren't from the GTA, their CEO, Stone Yu shared his recipe for Nian Gao. This traditional Chinese Sticky Rice Cake typically includes almonds, dates, vanilla, caramel, toffee and cream. Enjoy the Chinese Sticky Rice Cake warm – it's the perfect way to celebrate the Lunar New Year.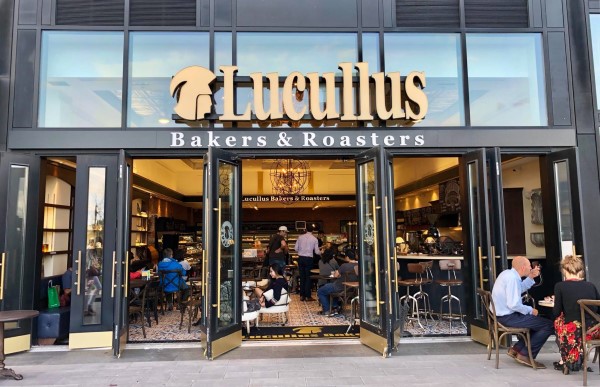 Ingredients
300 grams glutinous rice flour,
90 gams wheat starch
300 grams  raw cane sugar
60 grams brown sugar
425ml cold water
200ml coconut milk
1 teaspoon coconut extract
2 tablespoon vegetable oil
1 red date (for decoration)
Directions
Melt raw cane sugar and brown sugar in water without bringing to a boil
Prepare dry ingredients by mixing rice flour with wheat starch
Add coconut milk and coconut extract to the melted sugar and water.
Add the liquid mixture into the flour.
Remove lumps by pouring batter over a sift and using a rubber spatula
Place batter into a cake mould or glass baking dish.
Steam for 35-45 minutes.
You can check if the batter is fully cooked by poking a knife into the centre. If no batter is stuck onto the knife it means it is complete.
Place red date into the centre for decoration
Once the Nian Gao has cooled down you may cut it into smaller two-bite sized pieces. Pan fry the Nian Gao pieces before serving.