Monique Johnson is THE new face of real estate in Canada. The savvy millennial has spent the last decade honing her expertise as an investor, renovator, property expert and trusted advisor. She began her career in real estate in her early twenties. Johnson's background though, is in TV production on shows like Property Brothers and Buying the View. She used her background in production to develop Newly Listed Toronto, a YouTube series that speaks to her generation of homebuyers and sellers Canada's biggest real estate market.
Johnson understands the nuances of Toronto real estate. Millennial women look at the still booming market to build wealth and financial freedom for themselves. She knows about the obstacles and misconceptions that keep people from realizing their dream of buying real estate in Canada's most competitive market:
"There is an over-arching narrative about real estate in Toronto – that it's expensive. People don't know about the vibe and culture of certain neighbourhoods and the type of real estate that is available. In one episode, we feature real estate in Yonge and Eglinton, which is a prime Toronto location where prices go from the $500,000s to $1.5million+. When you think of that neighbourhood, you may not expect to find real estate in the $500,000s.
We want to show people that yes, we know real estate in Toronto is expensive but certain neighbourhoods do present opportunities that are accessible to everybody. We want this to be a vehicle so that people understand the dynamic, the culture and the character of the community. We want to show the type of real estate that is available to a first-time homebuyer, a move-up homebuyer and a forever homebuyer. Each will need different types of homes and we show people what is available at whatever stage of life that they are in. Real estate can be accessible if you have the right type of information."
We wanted to share her knowledge about real estate, what buyers and sellers need to know and what you need to know if you plan on flipping a house so that people from across Canada can benefit from her expertise in this, part one of our five part series with Monique Johnson.
You have done it all from producing TV shows to working in real estate and flipping houses. You could make a career out of any one of these options. What drives you to do them all?
There are days when I think why are we doing this because it's so much. It's just about maximizing who we are and the opportunity that we have at the present moment. As a child of immigrants, my parents came here with nothing and made a lot of sacrifices. I feel like it's time to maximize who I am with these different careers. It's about being a boss woman, in control of my own destiny and being in the space where I can be creative and use my knowledge about real estate. It's about marrying all of the skill sets that I gained in my career and putting them to work. It's about being in control of my story, my narrative and showing how it can help empower and extend opportunities to other people.
What impact has COVID had on the real estate market?
There are many different factors at play in spite of COVID which is why real estate continues to thrive in Toronto and they are:
We are in a low interest rate environment (under 2%). It's cheap to borrow money right now. People who own property are looking at refinancing or purchasing additional properties. First-time homebuyers are taking advantage of the low interest rate.
A number of exemptions have opened up for first-time homebuyers. The government has introduced exemptions for buyers that are looking to get into the market to help offset their expenses. For example, if a first-time homebuyer is putting up 5%, the government will match it. The buyer does have to pay 5% of the home value back when they sell their property. Basically, it's an equity share. They are helping you out, but they are getting the benefit of the increase in home values as well.
The homebuyer's plan incentive where the government allows first-time homebuyers to take money out of their RRSP for the down payment but again, you also have to pay it back.
The land transfer tax benefit from the Ontario provincial government gives first-time homebuyers of an eligible home a partial or full refund of the tax.
Immigration is also a big contributor to the market however, immigration has slowed significantly since COVID-19, yet the market is still thriving. What we can expect this year is that the market will go to war. I believe that this is due to the government's announcement late last year that they will open the border to one million highly skilled immigrants. These people are highly educated and are coming to Canada with money that they will put into real estate.
There is low inventory mixed with low interest rates. People are motivated and are cooped up in their homes due to quarantine and are ready for a change.
What are your top tips for clients to get their home or condo ready to sell?
The condo market right now is a little depressed because immigration numbers are down. Airbnbs are not being utilized due to travel restrictions which is another reason for the depression in the condo market, particularly in the Toronto core. You are also seeing people leave the downtown core due to COVID. People want more space. A condo owner who wants to sell doesn't have control over the aesthetic of the building, the lobby presentation or the other common areas. The only thing that they have control over is how their unit presents.
If someone is looking to sell, they have to make sure that their space feels as large as possible, even if it's a 500 square foot condo. Put yourself in the position of the buyer who will be thinking about if the lockdown continues can they can see themselves in that space. Make sure that your unit is bright. Have it painted in light, neutral colours.  You want to showcase how high the ceilings are and the natural light. You want to showcase the best features, not the ones that you cannot change.
Make sure that you declutter and have the unit staged to give it the appearance of a multi-purpose space. Whether you are staging an area of the condo to look like a workout station or office, living room or dining room, you have to show that the space can be used for a multitude of purposes. Make sure that you have killer photos of the unit. The space should have a luxury feel so that people feel that they have to see this place. Most people are looking for condos and houses online due to COVID so the pictures must be stellar. Hire an agent that knows how to transform your condo to draw attention to it in a tough market. You are creating an experience for the buyer.
For a house, you have more control from the curb appeal to the exterior and interior. It's the same principles that you use to stage a condo. You still have to remove clutter including personal items that take up a lot of space. People need to see the house and not just your stuff. I always advise people to do a declutter when they are trying to sell their home. Even if you have an older home, a coat of paint can have a huge impact on how it will present. Changing light fixtures is also important. It is a low cost way to maximize your return on investment.
To summarize, for a home, the four step process is 1) declutter, 2) paint, 3) change your light fixtures and 4) work with your real estate agent on staging. In terms of renovating kitchens and bathrooms, they are the spaces that will generate the most money in the home. If a kitchen needs to be replaced, instead of replacing the whole kitchen, which can cost upwards of $50,000, look at what can be done to refresh it. Can you get away with refacing the cabinets or just replacing the hardware or backsplash and leave the counter as is?
People that buy older homes know that the house is old, however you can still make it look pretty. Accentuate your outdoor spaces by making sure they are stage too – this is crucial during COVID. That goes for condos – if you have a patio, it has to be staged to showcase that the space is multi-purpose.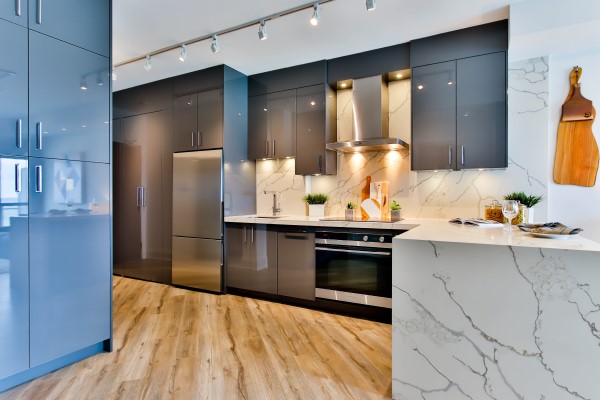 People often renovate with plans to sell at a later date. When renovating, what should you concentrate on to get the greatest return on your investment?
Quite simply, I would invest in the kitchen, bathrooms and flooring.
What are the most important questions to ask when buying a house?
When someone is looking to buy a house, the first thing that you want to make sure of is that you have a fantastic realtor. They have to know about location and understand what it is that you are looking for. When you are looking at a home, you want to make sure that expensive, mechanical items are intact and functioning well. These items include your furnace, air conditioning and windows. They are the high ticket items that you want to ensure are in good working order.
You also want to know the history of the home. Not to sound grim, but you need to know if someone has been murdered or committed suicide on the property. That will affect the value long term. You need to find out if the home has been used to manufacture any illegal substances.
The buyer should also not be picky about the house's finishes, they can easily be changed. They need to worry about location, the layout of the main floor, the upstairs and the backyard. The roof needs to be intact and in good working order. You have to be happy with anything that cannot be changed and is fixed on your property.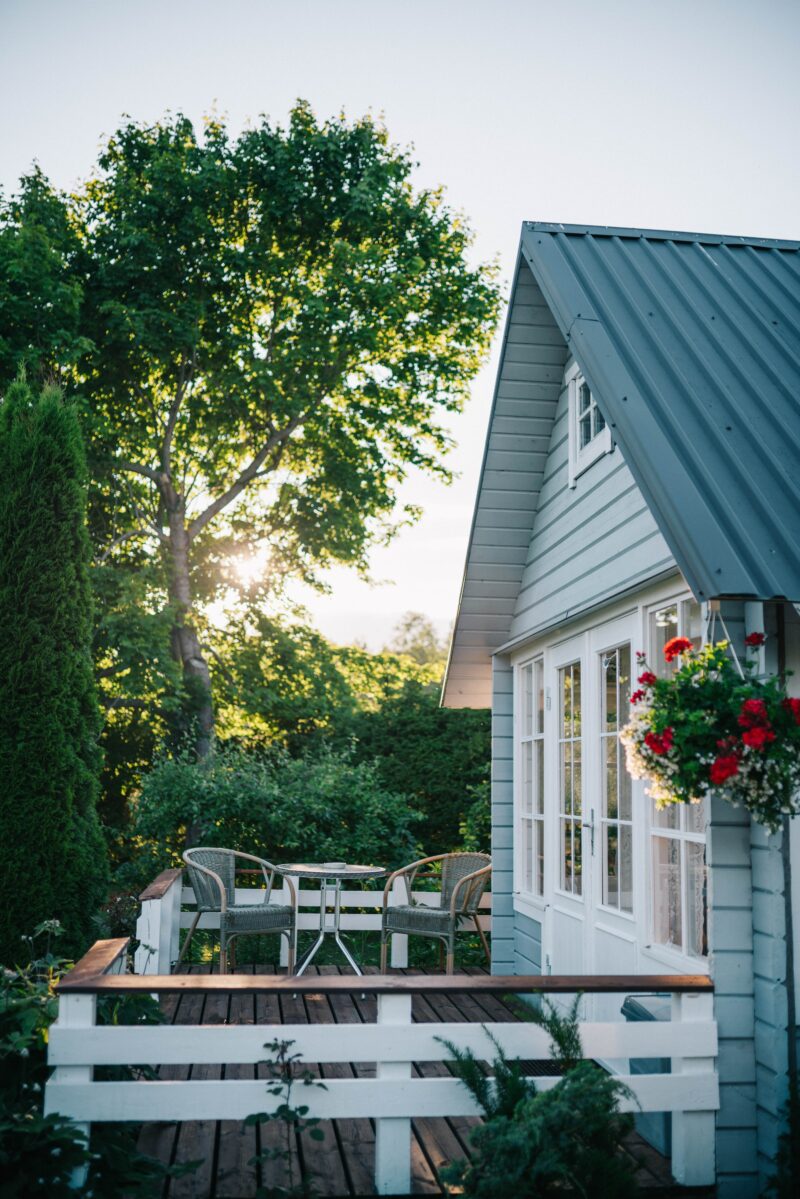 House flipping is becoming more and more popular. Walk us through the steps needed to flip a house.
Flipping has become popular because of HGTV and other home makeover shows. Not everybody can do it well and make it profitable. Here are some steps that you should take if you are interested in flipping a house:
Initial Steps
The first thing that you want to look at is does your realtor have experience with flipping? You don't want to work with a realtor who hasn't done it themselves.
Secondly, you want to make sure that the area that you are looking at has potential. If the property is in a great area, but the home is old, dated and undesirable, you want to make sure that the purchase price makes sense. Look at what you are buying the property for versus what you can sell it for in that particular neighbourhood. Make sure that there is a big enough gap between how it needs to be improved versus a property that is already complete and that can be sold for an amazing price.
Narrow down the neighbourhood and the type of house that you want. Make sure that you do your due diligence when you are looking at the property. For example, make sure that your realtor has checked for deaths or murders on the property.
Ensure that there is nothing on the title that is going to jeopardize your investment in the property to make it beautiful.
Be Your Own General Contractor and Hire the Right Tradespeople
If you are going to flip a house, you need to be your own general contractor. It doesn't sound ideal, but a general contractor is basically a delegator that hires the tradespeople and oversees the process of the construction. They help you get the permits. You can do all of these things, but it is important to align yourself with people that have done it.  So, when I say be your own general contactor, hire your own tradespeople because when you hire a general contractor to oversee the process for you, you are going to spend more money than you have to. A general contactor is going to charge you a premium for ever single tradesperson that has to come in. The way that we have made our business profitable is to hire our own trade and oversee the construction entirely. When you are able to do that, you are able to negotiate a fair price.
Find a reliable contractor which goes back to making sure that your realtor has experience. They should be able to refer you to the proper tradespeople. If your realtor is working with you, they are going to make sure that you are set up with the best contractors possible.
Budgeting
Another important part of the process is budgeting. Your budget should include your carrying costs because you still have to pay the mortgage while you are renovating. If you project that your renovations are going to take six or seven months, you need to have 9 months saved so that you can carry your mortgage and to allow for unforeseen issues if they arise.
You also have to have a budget for all of the trades that will be coming in. People can lose their shirts on flipping houses. They may put too much money into the property by installing high end finishes that people looking in the area won't pay for.
You have to renovate according to the aesthetic of the neighbourhood. Be aware of what people value in those neighbourhoods. You do not want to over-renovate and over-spend.
Remember, when you are doing a flip, you have the flexibility to bargain hunt. Look for appliances that are on sale. Look online for deals. You can buy tiles, for example, at a low cost if you know were to look.
Time Management
Time management is crucial. If you budgeted for the project to take six months, and you padded the budget for nine months, you know that you have to have this property finished and sold on the market in that period of time. After that, you are going to go into the red.
I can't stress this enough. It is important to align yourself with the right people and immerse yourself in this world because it is very easy for go bankrupt.
Check back for more advice from Monique on "Buying Your First Home", right here on DIVINE.