Toronto philanthropists experienced Nashville while raising funds for a re-imagined SickKids.
The party everyone had been waiting for was finally back! After missing the last two years, one of Toronto's most fashionable nights – the 20th annual Holt Renfrew presents Scrubs in the City: Nashville in collaboration with Mantella Corporation returned to benefit The Hospital for Sick Children (SickKids).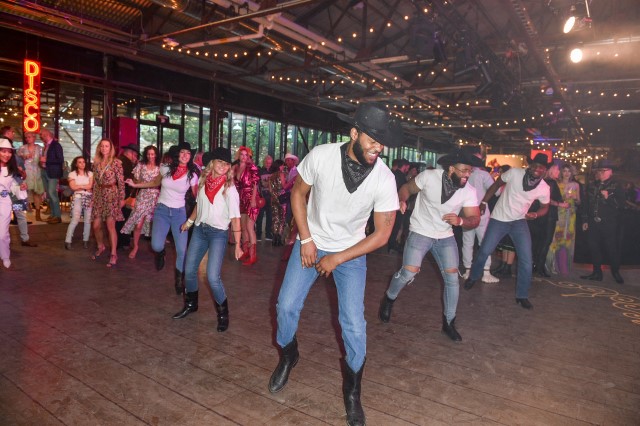 This year, Evergreen Brick Works was transformed into Music City where guests were invited to immerse themselves in all things Nashville, where the wonders and delights of the city were brought to life with fashion, food, décor, and entertainment. Guests brought their boots, polished up their rhinestones, and hung on to their Stetsons as Nashville took over Toronto for SickKids annual Scrubs in the City.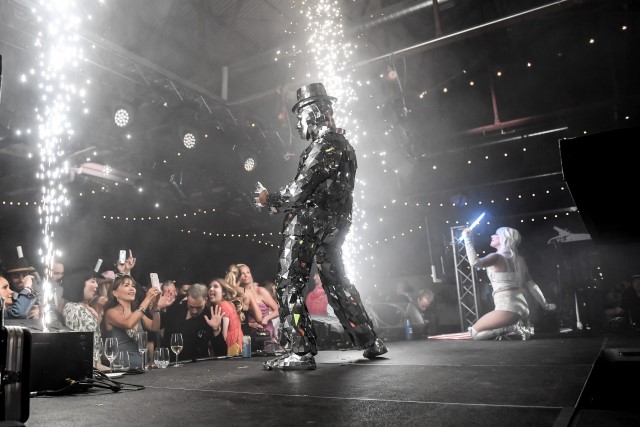 A record $1,075,000 was raised for SickKids! These funds will support the new, first-in-Canada Cellular Therapy Facility, which will allow SickKids to harness the power of the immune system to fight cancer and other diseases, using a patient's own cells. Thanks to the support of the Scrubs community, SickKids will be able to ensure that their patients have the best outcomes possible. And over the past 21 years Scrubs has raised over $8.4M for various high priority needs of the hospital. SickKids is a leader in child health and home to Canada's largest, hospital-based child health research institute, caring for more than 100,000 patients every year.
All Photos: George Pimentel