Following a two-year hiatus, the David Foster Foundation returned bigger than ever with a star-studded in-person event at Hotel X Toronto. For the first time the Foundation themed 'A Night On Broadway', showcasing some of Broadway's greatest talent on the stage of a transformed tennis court at Hotel X Toronto's state-of-the-art sports facility.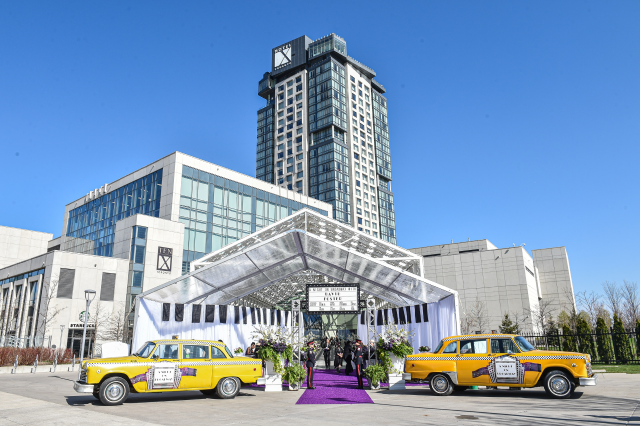 The evening had memorable moments that included celebrity host Melissa Peterman, honouring 2022 Visionary Award Winners: Sylvester Chuang, Business Leader of the Year, and Christine and Jonathon Fischer, National Humanitarians of the Year. The heart-wrenching story of the Audia and Chen families who, in return, gave life after loss. The evening also consisted of a live auction that featured ten luxury packages and the Sponsor a Family campaign which generated millions of dollars of direct support for Canadian families.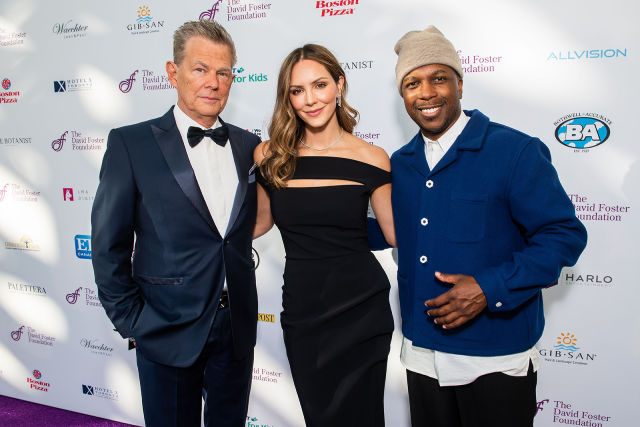 Joining David Foster on stage to deliver a one-of-a-kind show was Katharine McPhee Foster, Leslie Odom, Jr., Loren Allred, Jessica Vosk, Kara Lindsey, Erich Bergen, and Tony Vincent.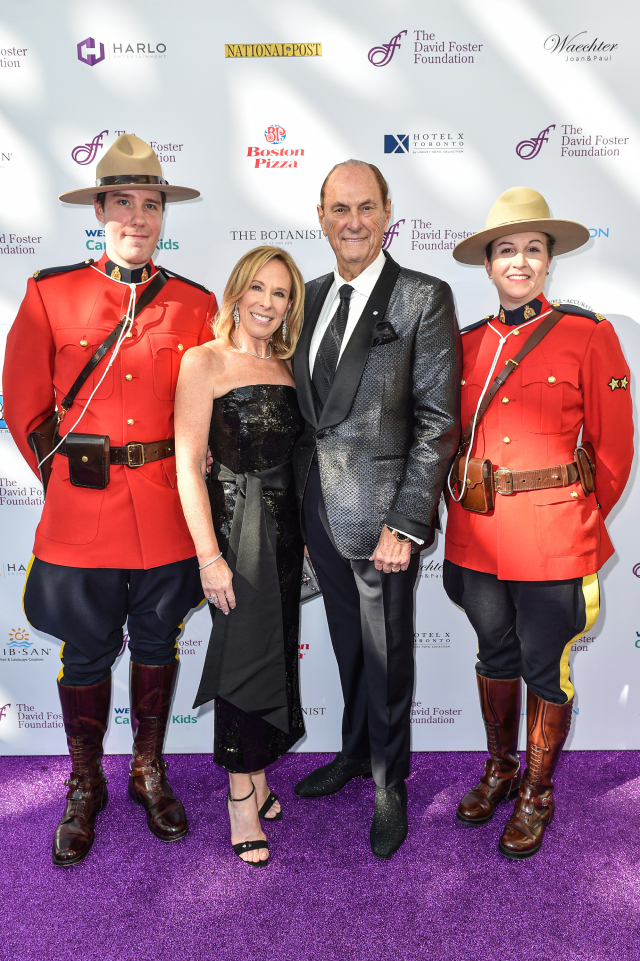 More importantly, A Night on Broadway raised an astounding $11.2 million to support Canadian families who need life-saving organ transplants. This support will go to assist families today and for generations to come.
For the last 35 years, the David Foster Foundation has been dedicated to providing financial support to Canadian families with children in need of life-saving organ transplants. Thanks to its annual fundraising efforts and the generous support of Life Legacy Members, National Partners, and donors, families receive non-medical financial support for day-to-day expenses while their child is going through the major organ transplant process.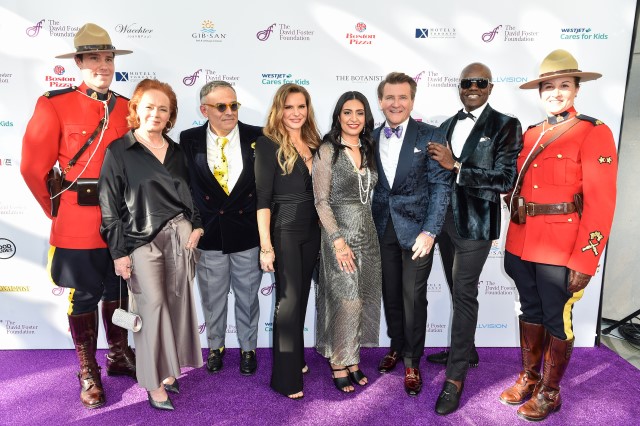 The star-studded event was filled with celebrities and notable guests, including:
David Foster, 16 Time Grammy award-winning musician, composer, record producer and music executive
Katharine McPhee, Lead Role in Waitress, Smash, and Scorpion, starring in latest Netflix series Country Comfort
Leslie Odom, Jr., Lead role as Aaron Burr in Hamilton, 2016 Tony award winner and 2016 Grammy award winner, also known for his roles in Smash, Person of Interest, Harriet, and Murder on the Orient Express
Loren Allred, Voice of Never Enough – The Greatest Showman, BGT Golden Buzzer winner 2022
Jessica Vosk, Lead role as Elphaba in Wicked, Starred in Fiddler on the Roof, Finding Netherland, The Bridge of Madison County
Tony Vincent, Lead in Jesus Christ Superstar, Rent, Lead role of Galileo Figaro in Queen's Musical We Will Rock You
Erich Bergen, Actor, singer, and presenter, best known for his roles as Bob Gaudio in the biographical musical drama film Jersey Boys
Melissa Peterman, Known for her role as Barbra Jean in REBA, As Bonnie Wheeler in Baby Daddy, appeared as Brenda Sparks in Young Sheldon
Kara Lindsay, Best known for her roles as Katherine Plumber in Newsies and Glinda in Wicked
Stacey Kay, Stacey Kay is a former Season 10 America's Got Talent contestant, songwriter and motivational speaker
Trevor Guthrie, Trevor Guthrie is a Canadian singer, songwriter and the former lead singer of soulDecision
John Cullen, Barry John Cullen is a Canadian former professional ice hockey centre who played in the (NHL) for the Pittsburgh Penguins, Hartford Whalers, Toronto Maple Leafs and Tampa Bay Lightning
Al Unser Jr., Al Unser Jr. is a retired American race car driver and two-time Indianapolis 500 winner
Robert Herjavec, A Croatian-Canadian businessman, investor, and television personality. He has been featured on the CBC Television series Dragons' Den and ABC's version of the series, Shark Tank, where he is an investor
Arlene Dickinson, Arlene Dickinson is a South African Canadian businesswoman, investor, author, and television personality. She has been featured on the CBC Television series Dragons' Den
Michele Romanow, Michele Romanow is a Canadian tech entrepreneur, television personality, board director and venture capitalist. She has been featured on the CBC Television series Dragons' Den
Wes Hall, A Canadian businessman and entrepreneur, best known as a "Dragon" investor in the Canadian edition of the reality television series Dragon's Den
Manjit Minhas, A Canadian entrepreneur, television personality and venture capitalist. She has been featured on the CBC Television series Dragons' Den
Vincenzo Guzzo, A Canadian entrepreneur, philanthropist and television personality. He has been featured on the CBC Television series Dragons' Den
Bella Thomson, Bella was born in 2013 to Kyla and Lyle and at only three days old, Bella was diagnosed with Hirschsprung's disease. To date, Bella has spent over 850 days in the hospital and has had 23 surgeries due to her bowel disease and other rare conditions. Bella is on the waitlist to receive a bowel transplant and will be walking the purple carpet with her family to share her story
The Audia family, Rosalie (Rosie) was born on February 23, 2018, to her parents, Samantha and Brian, and siblings Gia and Waylon. Shortly after her birth, Rosie's oxygen saturations were very low and was taken to the hospital. At SickKids, Rosie was diagnosed with Pulmonary Atresia with an Intact Ventricular Septum (PAVIS). She also had a single coronary artery, a rare heart abnormality. At only 10 days old on March 5th, 2018, Rosie was listed for a heart transplant. More of Rosie's story can be found, here
Michael Ravenhill, HCol Michael Ravenhill Chief Executive Officer, David Foster Foundation. Honourary Colonel Canadian Armed Forces, 410 Tactical Fighter Squadron
Jonathon and Christine Fischer, Visionary Award Winner, humanitarian leaders
Sylvester & Pauline Chuang, Visionary Award Winner, business leader
Henry Kallan, President & Owner of Library Hotel Collection Hotel X Toronto
Jim & Sandi Treliving, Sponsor
Ed & Colleen Gibbs, Gib-San Pools, Sponsor
Christine Cole & George Vassallo, Bothwell-Accurate, Sponsor
Joan & Paul Waechter, Sponsor
Jim & Vivian Wilson, DeerFields Clinic, Sponsor