Did you wait until the last minute and now you have no idea where the letters to Santa are? We are hear to help. We put together a list of some of the best toys of 2020 and made sure that they were in stock! You can pick them up curbside to get them in time for Christmas or save them as a special gift for 2021. The list includes last minute gift ideas for kids of all ages and even ideas for your family game night. Last minute gifts can still be a hit – check out our list: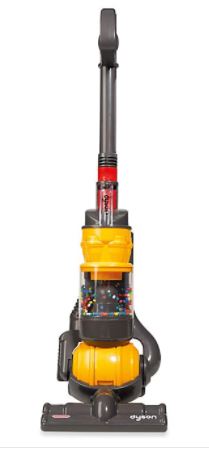 The Dyson Ball Toy Vacuum takes mother's little helper to a whole new level. This kid-size duplicate of the Dyson Ball Vacuum looks just like the adult version. It features actual suction at the foot of the vacuum that can pick up small pieces of paper or tiny poly beads, which links to a dustbin at the back that can be removed and emptied – how helpful is that? It teaches kids how to help out at home and may even save you a little time in the process. For ages 3+.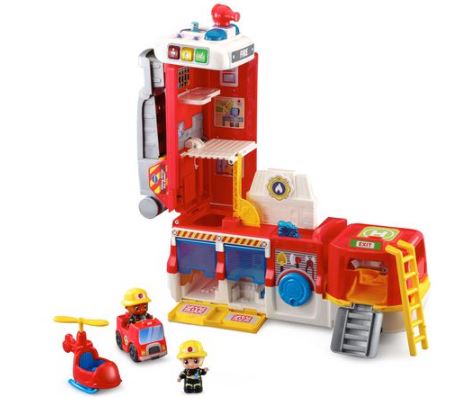 Kids will love the fun they can have with the fire station including pole, helipad and even a little gym for the firemen to use to get in shape. Parents will love the fact that it can be folded up to store away when the little ones are finished playing. Kids can still have fun with it once it is folded up. It folds up into a fire truck that can race to the rescue, with working lights and sounds. For ages 18 months+.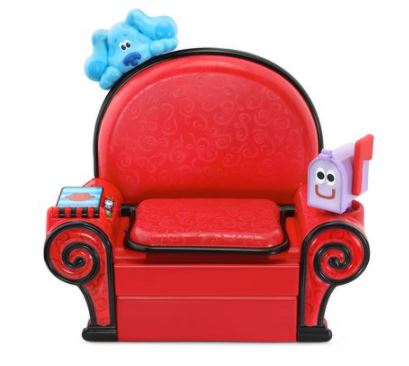 Kids will love Blue's Clues & You! Play & Learn Thinking Chair. They can hear phrases from the show and play with Josh and Blue by looking for clues and figuring out what Blue wants using the Handy Dandy Notebook. Kids will use logic and problem-solving skills to solve Blue's Clues. It's fun, educational and one of the best toys of the year. For ages 2+ years.
Pinkfong Baby Shark Sound Toy & Book – $26.99 at Mastermind Toys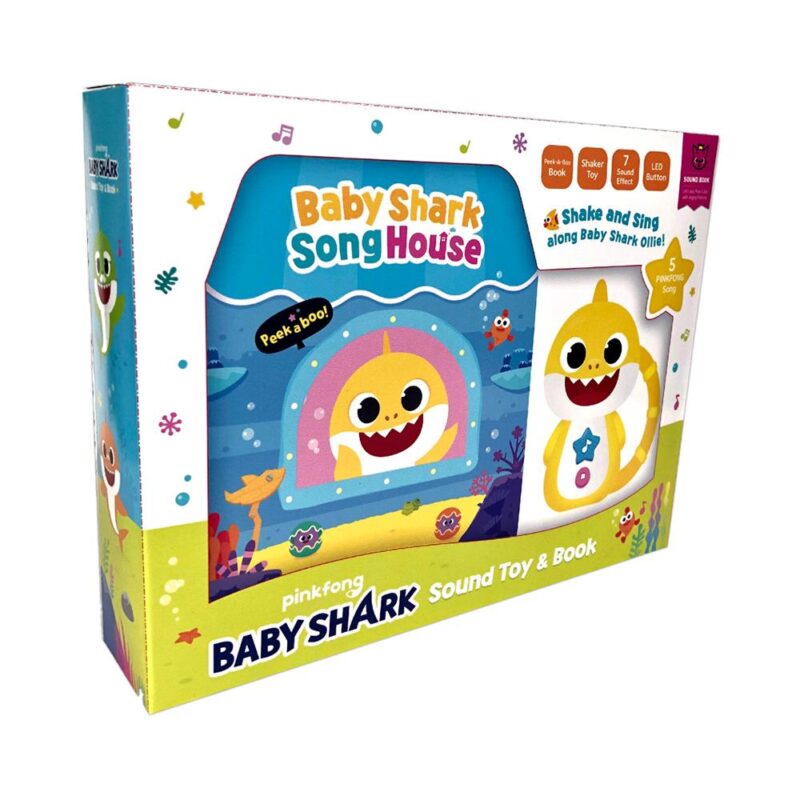 Ear-worm alert! Pinkfong Baby Shark Sound Toy & Book plays 5 songs including the popular Baby Shark song. Kids can shake Baby Shark to hear 7 different sound effects as the songs play. Baby Shark Song House Book is included. Little fans of the show will love this gift.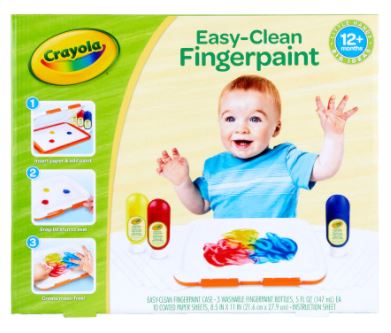 Your budding artist will have fun with finger painting and you won't have a big mess at the end with this fingerpaint set by Crayola. Simply open the top lid, insert paper, squeeze paint, lock lid and paint. Flexible covering allows kids to experience the tactile feel of finger painting without a big cleanup for you. For ages 12 months and up.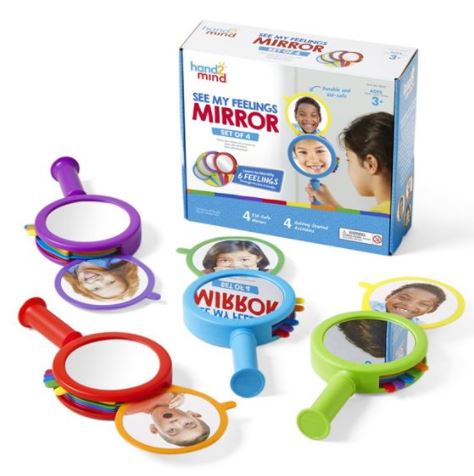 Parents want to develop kids' social-emotional learning, but it's hard to work that into a toy that's actually fun to use. Hand 2 Mind's See My Feelings mirror makes a game out of labeling their feelings — kids get to copy the facial expressions from six different snap-in emotion slides and a Getting Started Guide with four activities AND the mirror is shatter-proof. For ages 4+.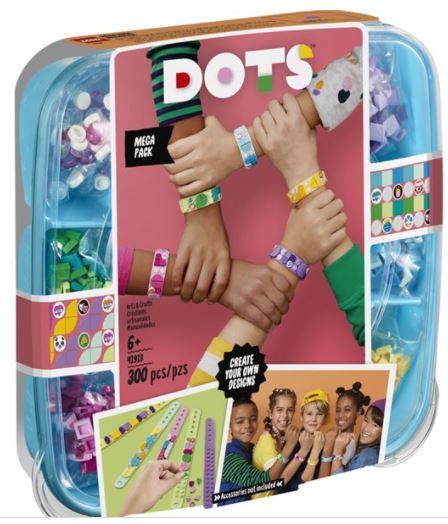 The Mega Pack lets your creative genius create friendship bracelets and share them with their BFFs!  Lego Dots Bracelet Mega Pack let's your kids be jewelry designers. They can customize bracelets for themselves or create the ultimate friendship bracelet. For ages 6+.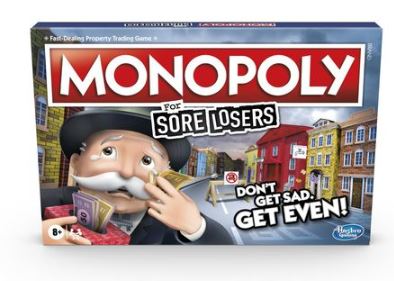 Does your family game night need an update? This is a hilarious twist on the Monopoly game that celebrates losing. It is the ultimate Monopoly sequel where players actually earn cash by going to Jail, paying rent on a property, or going bankrupt. There are chances to comeback in this game, even if you are losing. For ages 8 and up.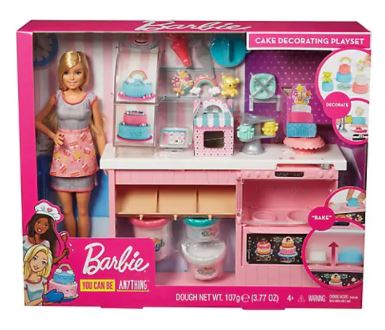 Barbie doll and her cake decorating playset are ready to help kids have their 'cake' and decorate it, too! This creative toy set is the perfect recipe for playtime with three containers of Barbie dough in pink, blue and confetti that work with the set's working features. The bakery island has three play areas where kids can "bake," decorate and display their cakes, plus places to store the more than 10 pieces that are included. Baking has become even more popular this year, so why not let your little helper create along with you?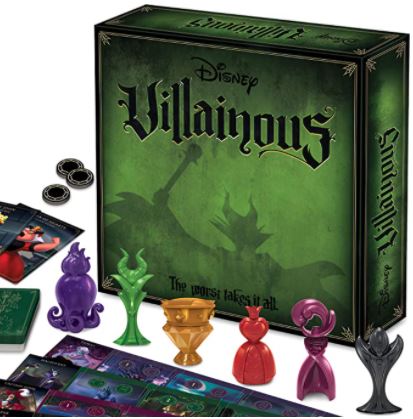 This beautifully designed game lets you take on the role of one of six popular Disney Villains and strive to achieve your own devious objective. You will discover your character's unique abilities and winning strategy while dealing twists of fate to thwart your opponents' schemes. This is one time that you want evil to triumph over good so that you can win it all. Villainous is fun for family game nights and for Disney fans.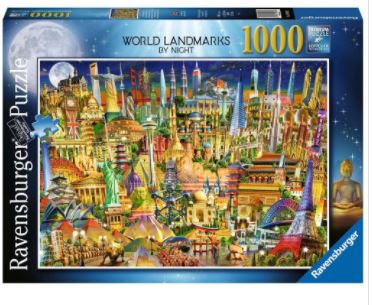 Dreaming of past or future travel? Why not challenge yourself with a 1000+ piece puzzle from Ravensburger and take a little trip around the world. Assemble the pieces to explore the world's most famous landmarks and their spectacular lighting displays. This beautiful puzzle is something that you can do alone, with your partner or with your family on long winter nights.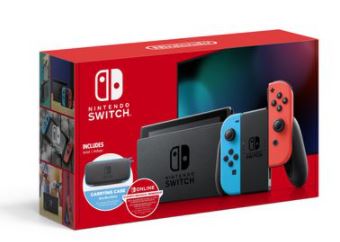 Nintendo Switch is Nintendo's latest home video game system. This on-the-go system can be enjoyed at home in the Nintendo Switch dock or remove the Nintendo Switch from the dock for an on-the go experience. This Walmart exclusive bundle includes the Nintendo Switch console and Nintendo Switch dock in black, with contrasting left and right Joy-Con controllers—one Neon Blue, one Neon Red. It's a great last minute gift idea that the whole family will enjoy.