Here is our roundup of Canadian gifts for men in this holiday gift guide. Men are not easy to buy for beyond the usual choices. This shortlist has some expected items, but with a twist. And we also included some unexpected ones too.  We want to inspire you to get creative this year and have fun some shopping for him! You may even surprise yourself too.
The Perfect Gift of Canadian Sports Socks
Hockey & curling for the soles of quintessential  Canadian guy!
Dress Him Up in This  Cool #StripeWatching Sweater
Spruce his style quotient with this cool Breton sweater with a Canadian twist.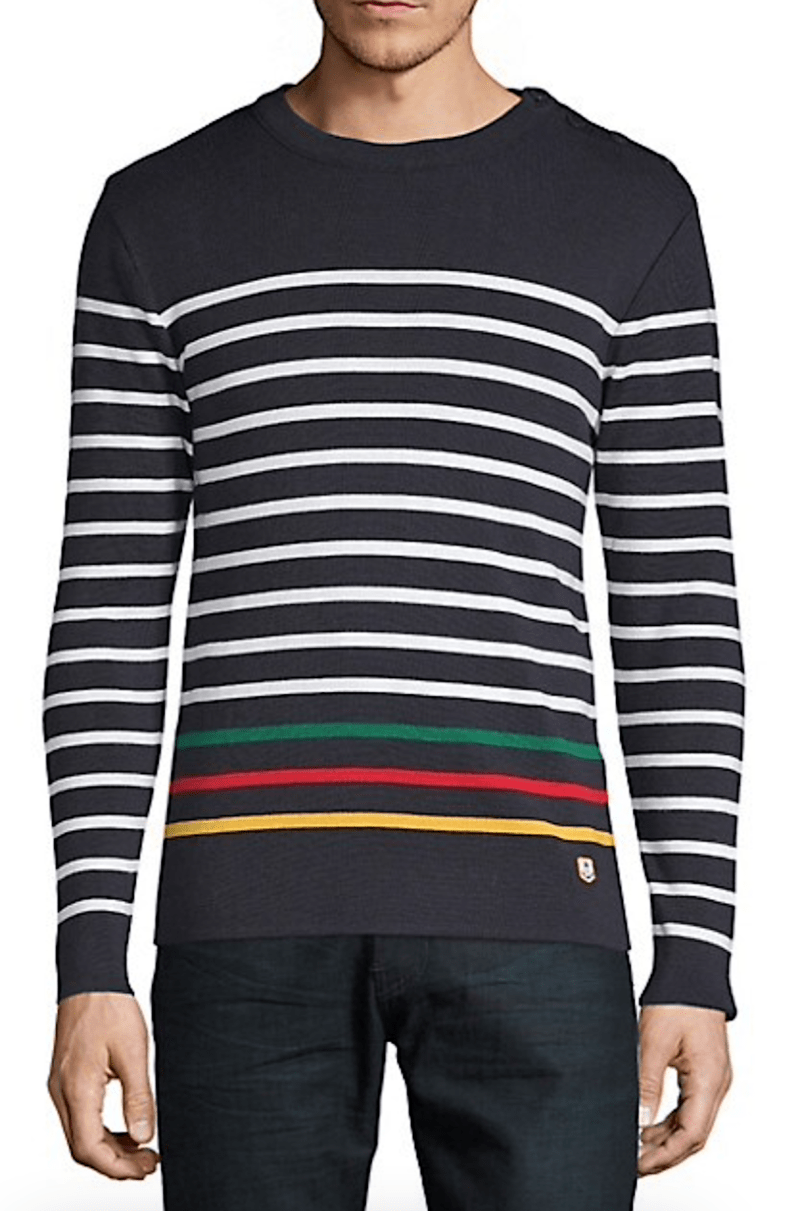 The All Canadian Men's Gloves
One part cozy, another part throwback, these gloves are designed and made for those with our maple leaf at heart. And no more cold hands!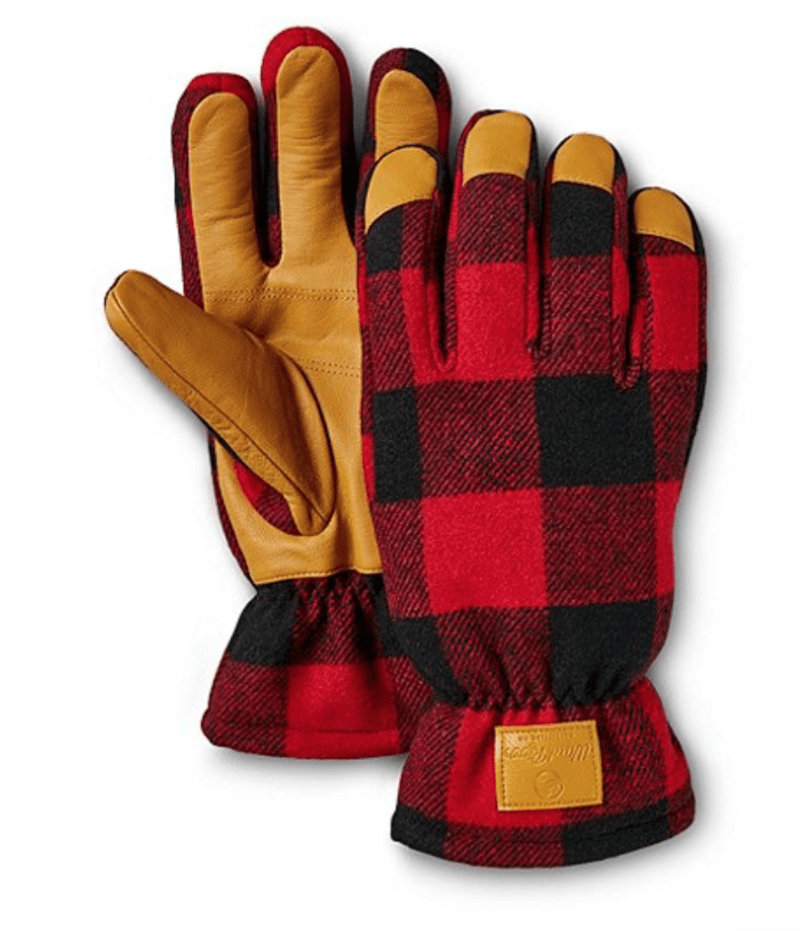 The Parka Made for Our Canadian Winter
This is the perfect longer coat he needs this winter. Montreal's Noize design their coats to shield you from conditions up to -30°C/-22°F.  This timeless padded coat with a hood is also water-resistant. Best of all, it is made from recycled materials too. The featured colour here is navy. The Dylan comes in black and green as well.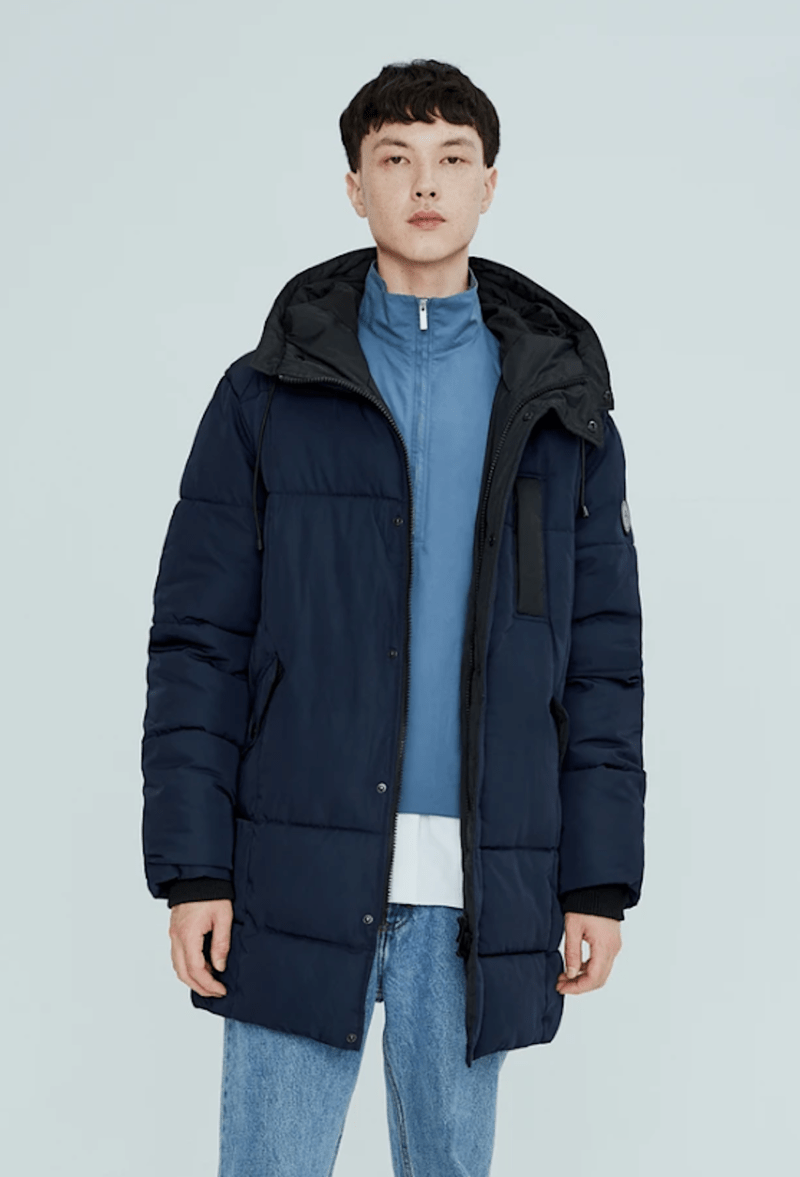 Easy Skincare that He Can't Say No to
This Canadian kit is a 100% natural regimen in a box with gender-neutral essentials to help him achieve his best skin. It comes with anti-oxidant face wash, balancing face cream and mask. The good thing is, you can definitely share this treat with him too.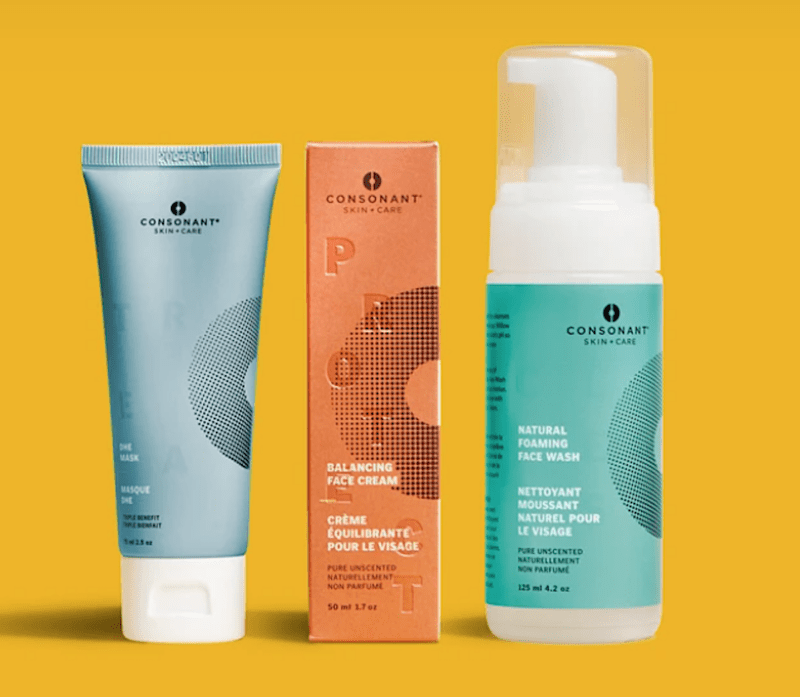 Amp Date Night with this Made-in-Canada Scent
Dagger Moon is an unexpected masculine scent of wood and the outdoor. This Canadian botanical perfume is easy to use – roll a small amount on to pulse points and allow it to air dry. For more men's fragrance ideas, check out our Six Fragrances to Celebrate What You Love About Him.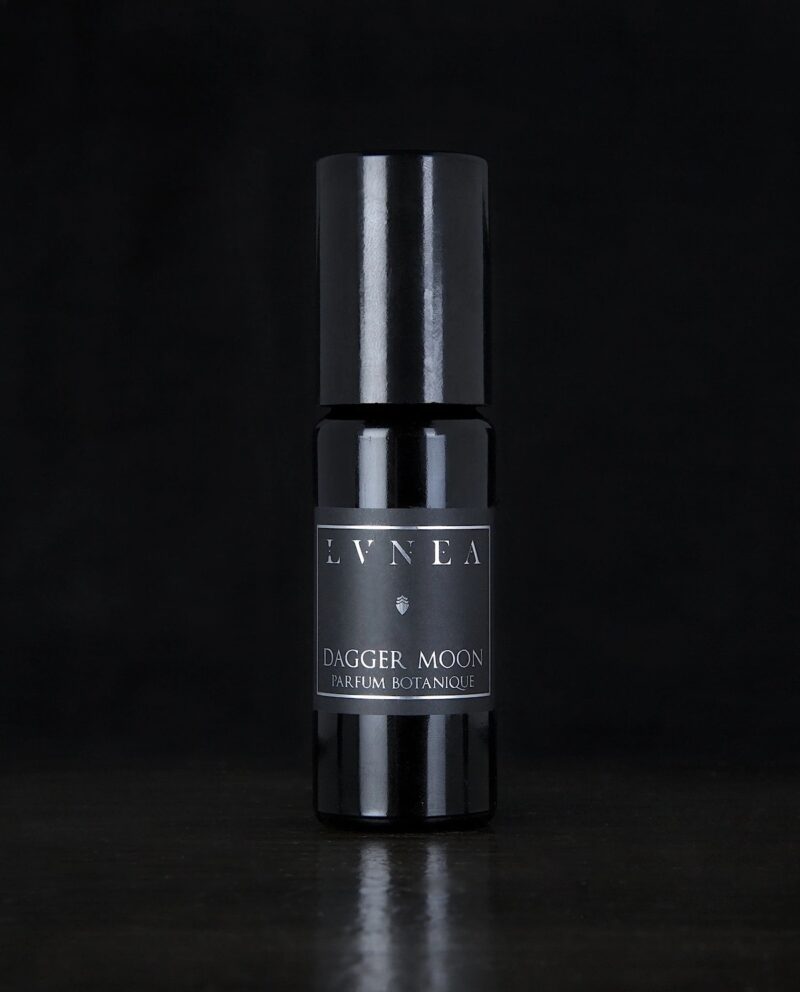 The Streamlined Cardholder that Holds Change
This is the perfect solution to his ever-growing wallet. This sleek cardholder has slots for a few key cards and a zipped compartment for change and receipts.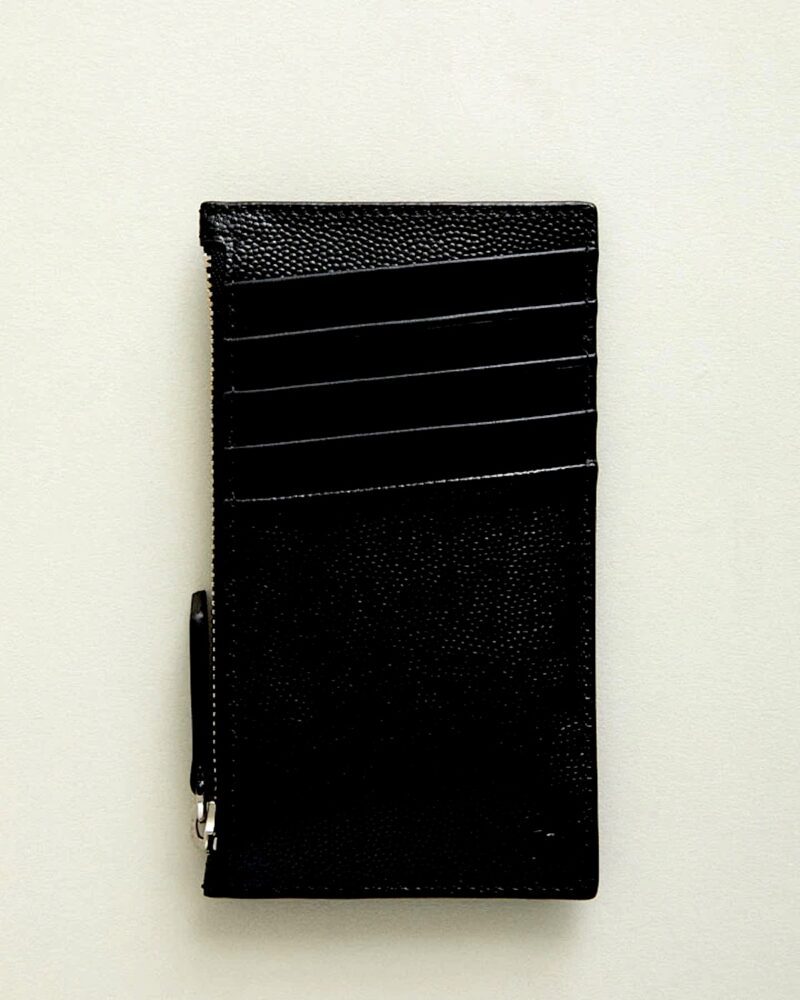 Gift Set for the Cook with Soap in Tow
Every chef will love this slick gift set, including an easy-care apron, a reusable grocery tote bag, and soap to rid your hands of garlic, onion, and fish smells after cooking. And there is also a surprise recipe card from creator and restauranteur Aristo!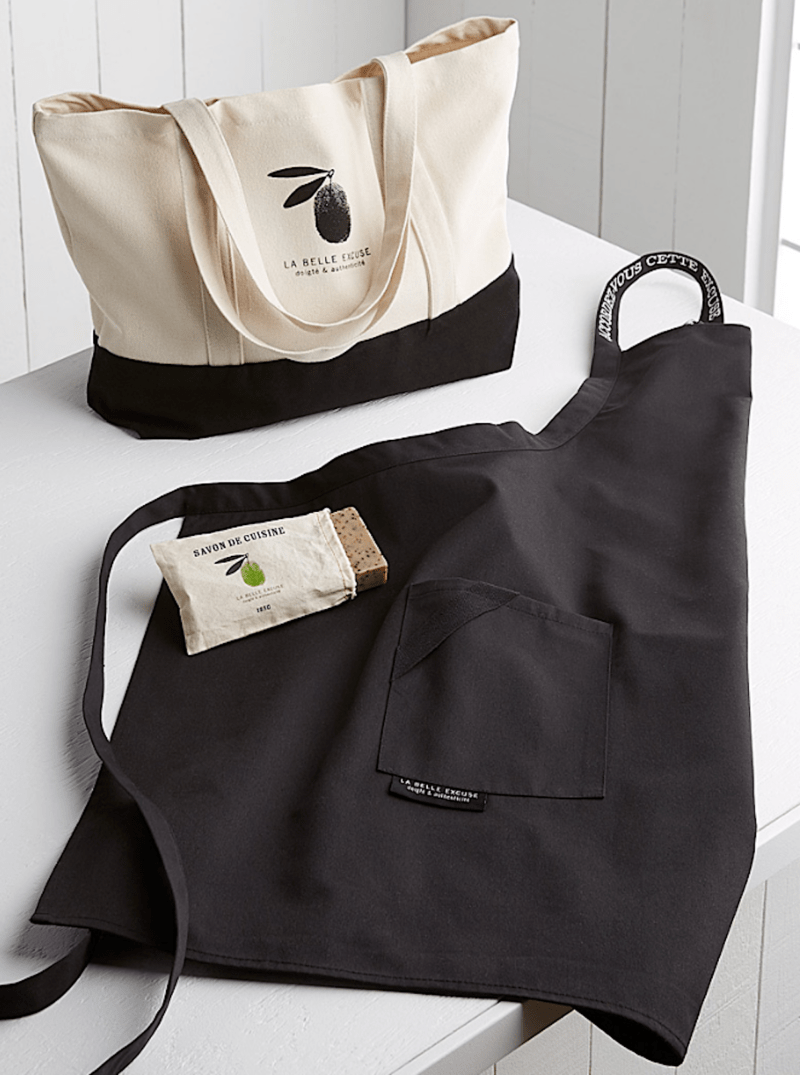 Create Quality Time with Virtual Yoga on a Local Subscription
This a perfect opportunity to get fit with yoga together from the comfort of your home. Support your local yoga studios and skip fancy exercise equipment. This is a perfect way to spend quality time together and get moving into the new year!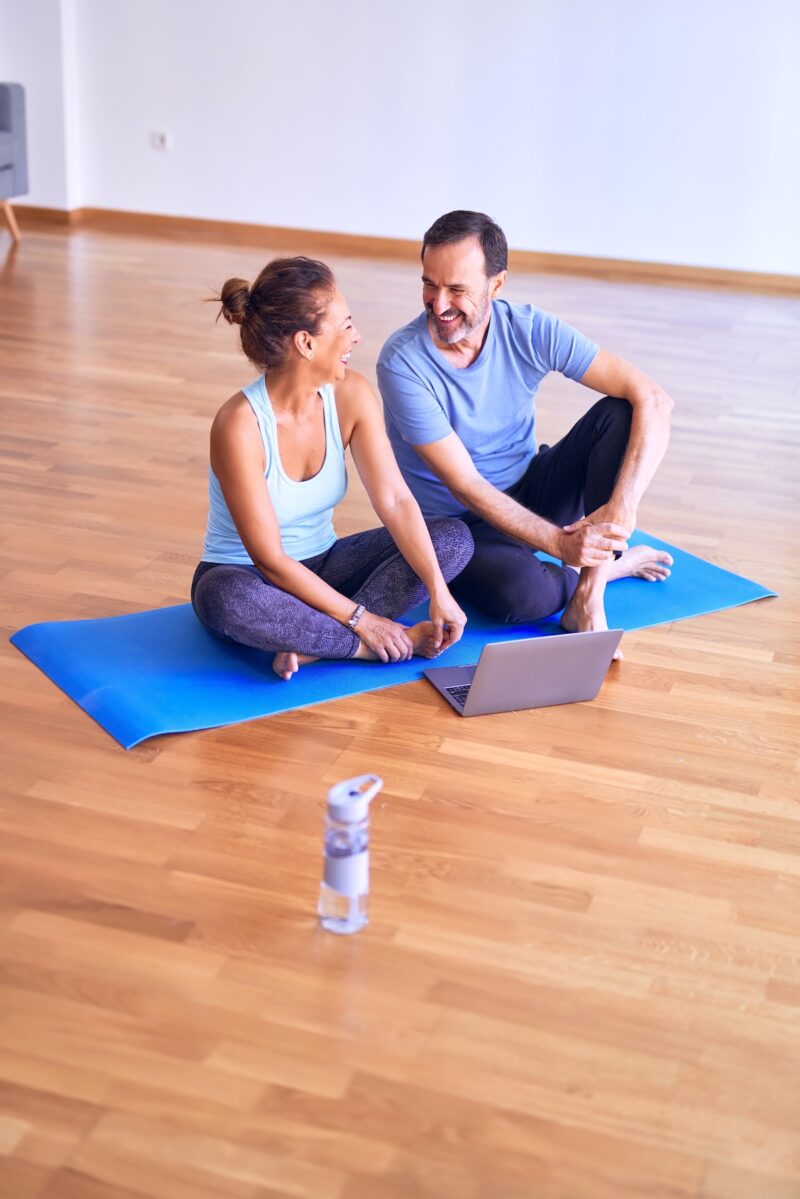 Buy Candian Gifts for Men & Support Local Businesses
We hope you had fun with our Canadian Gifts for Men for this holiday gift guide. We definitely love to hear more suggestions from you. If you need even more inspiration, check out our Canadian Father's Day Gifts At Every Price Point. Happy Holidays!