Fragrances make the perfect gift for Valentine's Day or for his birthday. Buying him a fragrance is about giving him that little extra. This everyday luxury is a great way to celebrate what you love about him. It is also a great reminder of you every time he has it on. Best of all, you also get to enjoy it versus buying him a video game that you may never get to enjoy together! SSSHHH! This is a secret between us, of course!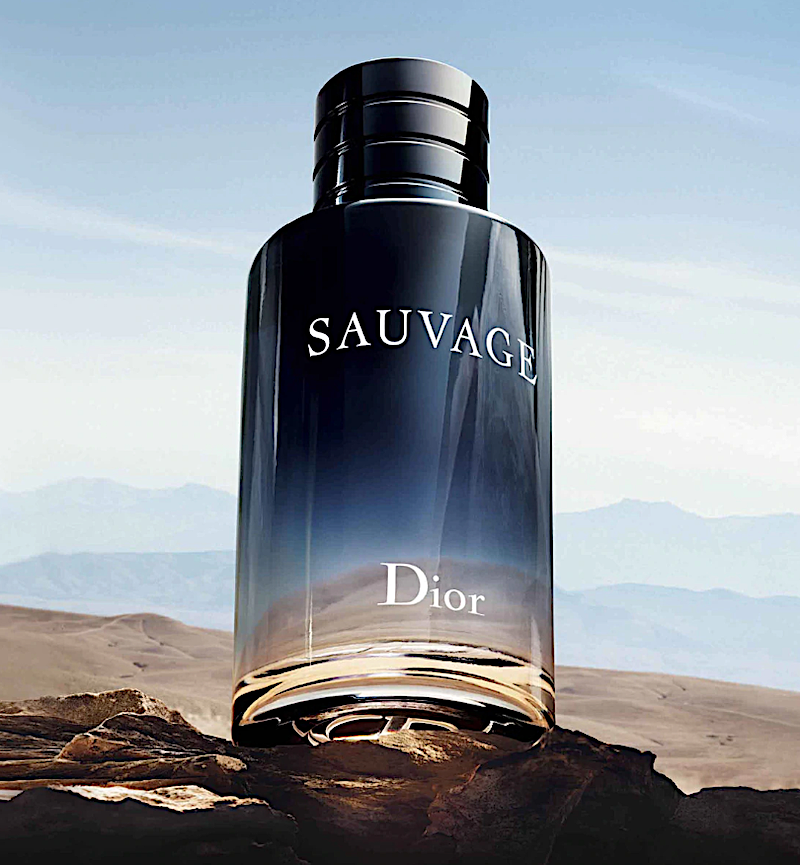 Perfect for the Guy's Guy: SAUVAGE by Dior
Why we love it: First off, this is not your Dad's Eau de Sauvage. The scent of Sauvage can be summed up in one word – FRESH. We love the exciting blend of spice that adds a new level of sophistication to this earthy scent. This carries well from work to a romantic dinner out at your favourite restaurant.
What the brand says: "A radically fresh composition, dictated by a name that has the ring of a manifesto. That was the way François Demachy, Dior Perfumer-Creator, wanted it: powerful and noble all at once. An overdose of freshness. The captivating top notes of a vivifying peppery bergamot, the raw sophistication of an amber-y wood trail." 
Dior Sauvage Eau de Toilette | 60 ml $95. |   Available at Sephora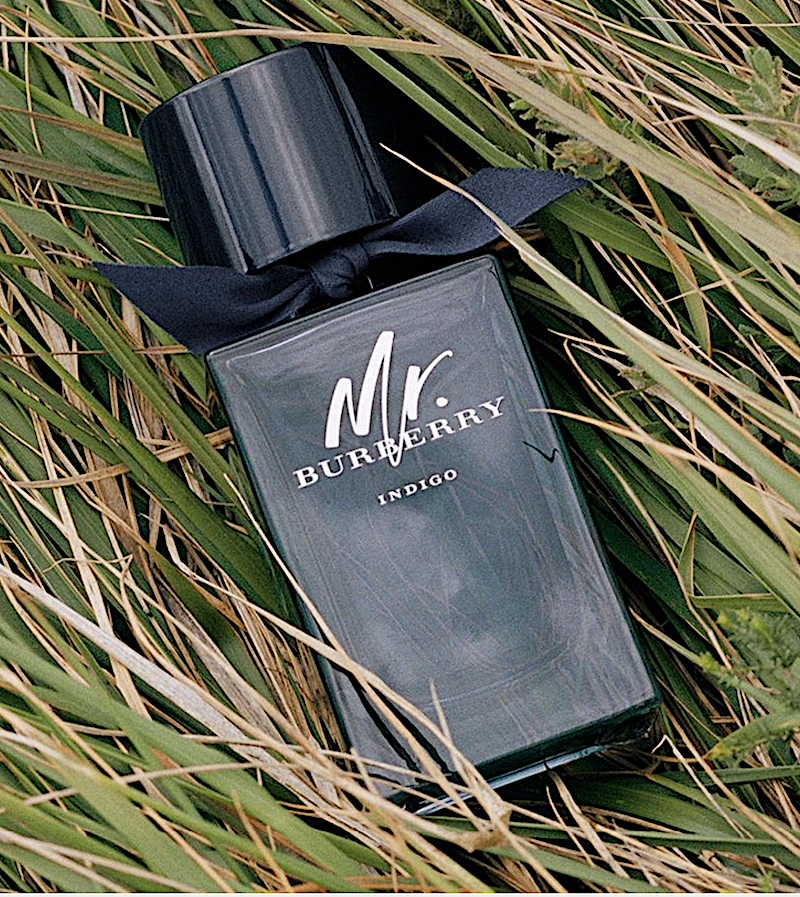 Relish the Unexpected Moments He Brings with Mr. Burberry Indigo by Burberry

Why we love it: The scent is just refreshing, with so many different accents. The base of wood and musk is warm and inviting. There are also the notes of lemon and rosemary that surprise us each and every time. This is definitely going to be a staple, like the brand's signature trench coat. Get a little extra with the complimentary monogram when you order this at Burberry.

What the brand says: "Introducing Mr. Burberry Indigo. A man of contrasts, he is refreshed and invigorated by an impromptu escape from the city. The new fragrance captures zesty and herbal top notes of lemon oil, blackcurrant and rosemary layered over green violet leaf, driftwood and spearmint – with a warm and earthy base of amber, white oak moss and musk." 
Mr. Burberry Indigo Eau de Toilette | 50ml $80. | Free Shipping & Custom Monogram at www.burberry.com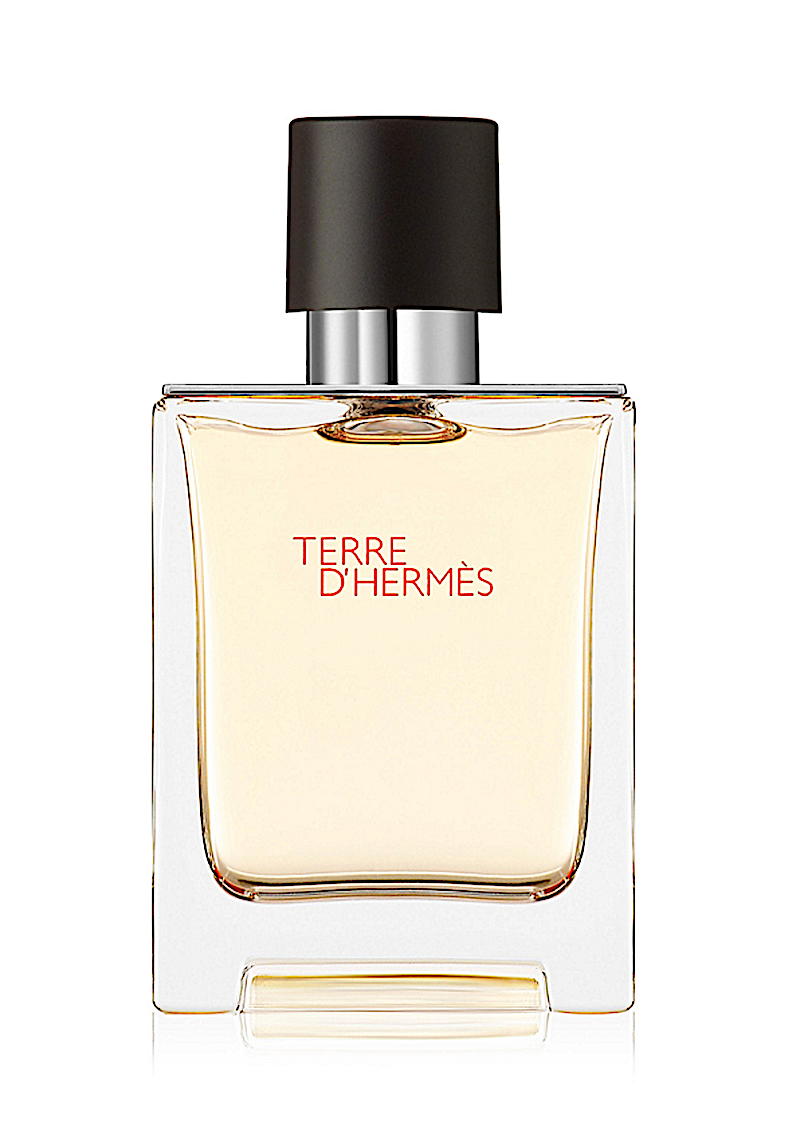 Grateful for Being Your Rock Always with Terre d'Hermès by
Hermès
Why we love it: This is a classic masculine scent with a strong foundation of wood and musk. The additional mix of grapefruit and peppers take it up a notch on the sexy scale. Maybe, he will consider getting a little something from Hermès for your next gift too!
What the brand says: "Terre d'Hermès is a symbolic narrative exploring material and its metamorphosis. A novel that expresses the alchemical power of the elements. An eau between earth and sky. A journey imbued with strength and poetry. Woody, vegetal, mineral." 
Terre d'Hermès Eau de Toilette | 50 ml $131 | In-store & Online at Holt Renfrew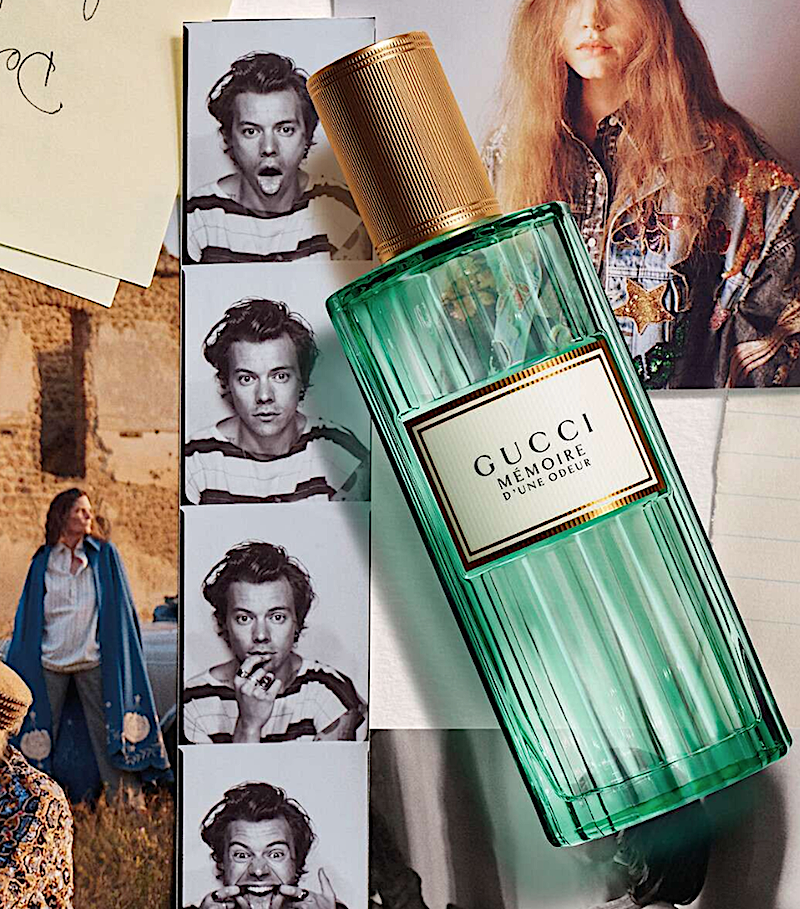 Conjure His Hopeless Romantic with Mémoire d'une Odeur by Gucci
Why we love it: The scent is so different and unexpected. It is fresh with the accents of herbs and  florals with the light undertones of sandalwood and cedarwood. Best of all, it is unisex. You will definitely want to share this with him.
What the brand says: "Perfume is that thing that even with your eyes closed, brings you to a precise moment in space and time" Alessandro Michele. Presenting a universal scent: Gucci Mémoire d'une Odeur, a fragrance that transcends gender and explores the power of memory. Blended by master perfumer Alberto Morillas, under Alessandro Michele's creative vision, the scent establishes a new olfactive family, Mineral Aromatic. Grown around Rome in terraced gardens since the 16th and 17th centuries, Roman Chamomile blends its green aromatic scent with Indian Coral Jasmine, a flower known for releasing a more powerful scent at night. Musks add depth to the fragrance, while Cedarwood and Sandalwood bring intensity to its structure." 
Gucci Mémoire d'une Odeur Eau de Parfum | 60 ml C$112 | In-store at Shoppers Drug Mart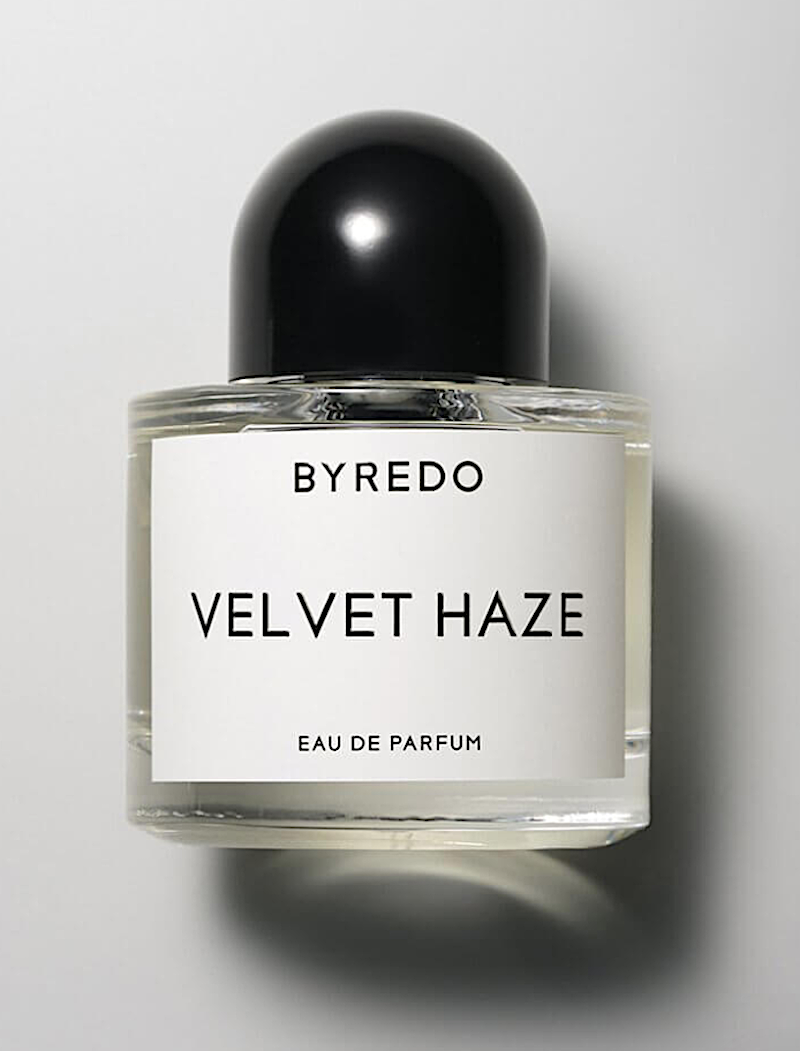 Evoke Modern Magic with Velvet Haze by Byredo
Why we love it: This scent is not typical. With one spritz, you are transported into a moment of warm campfires and hot, smooth cocoa. Even though this scent is not from the usual fashion houses, Byredo is a new brand reinventing modern luxury. The brand creates using the highest quality materials matched with high-end design. This is also perfect for the design buff.
What the brand says: "Velvet Haze evokes the daze state attained in artificial paradises. The opulence of the scent embarks us in a psychedelic whirlpool. Along this exhilarating path, the sweetness of coconut water soon gives way to the feverish power of patchouli leaves. An experience of all senses that the velvety cacao and the wild musk enrich with their earthy envelope." 
Byredo Velvet Haze Eau de Parfum | 50 ml US$180 (duties may apply) | Byredo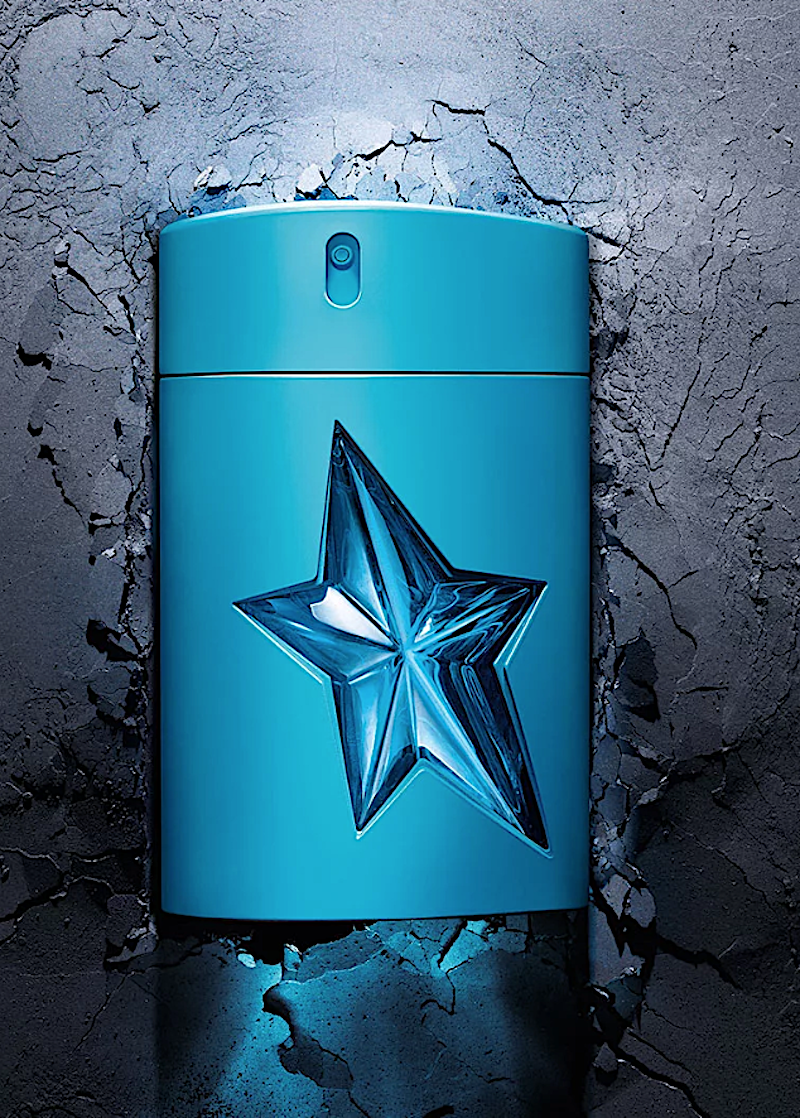 Thank Him Being Your Champion Always with A*MEN Ultimate by Thierry Mugler
Why we love it:  This Ultimate Edition exudes sheer confidence. We love how distinct and uncomplicated the scent is. We cannot get enough the striking balance of cedar and the citrusy bergamot. This is the perfect compliment for the ladies who are already wearing Mugler's Angel fragrance.
What the brand says: "A*MEN Ultimate Eau de Toilette is the extraordinary embodiment of a modern-day superhero. A vibrant, magnetic Eau de Toilette for a modern, seductive masculinity. Directly inspired by a whiskey flask, the iconic A*Men bottle is a masculine totem marked with a star, the symbol of the MUGLER super power. In the Ultimate version, the rubber-clad bottle is paired with bright turquoise color blocking, for an intensely magnetic effect. This A*MEN Ultimate Eau de Toilette 3.4 fl. oz belongs to the Woody Fresh Gourmand fragrance family and is composed of two accords: – Vibrant dimension: Green bergamot and cedar – Addictive dimension: Mocaccino and balsam fir accord".
MUGLER A*MEN Ultimate Eau de Toilette | 100 ml $99. | In-store at Shoppers Drug Mart