DIVINE X Glade
The holiday season may have lost a little of hustle and bustle this year and it feels very different. If you live in small space, with stores being closed, you may have lost some decorating options. Never fear – we have you covered with our tips on how to make your small space feel special. Best of all, the ideas are simple and don't cost a fortune.
DIY Your Holiday Décor
This year, Christmas tree farmers across Canada and the US are reporting an increase in demand for evergreens. This means that there is a Christmas tree shortage and people need creative solutions to set a holiday mood at home. Interior designer and YouTuber Alexandra Gater created a stylish bottle brush tree DIY that can have a big impact on a smaller space. To really make it feel festive, she added a holiday scented candle from Glade's limited edition collection to play up the sights and scents of the festive season. Her favourite? Pine Wonderland which smells so real, it will make you feel like you have a natural Christmas tree in your living room. Here is everything that you need to create the bottle brush tree yourself:
Materials:
Wooden beads
Bottle brushes
Spray paint
Fake snow in a can
Base (ceramic plant dish)
Hot glue gun
Scissors
Instructions:
Take your bottle brush and cut off the end of it with tin snips
Spray base with fake snow (it takes a while to dry so do this step first)
Cut bottle brush into the shape of a tree with scissors
Spray paint fun colours!
Put beads on the bottom as trunk
Glue base to ceramic plant dish
Spritz trees with more fake snow
Style with berries and eucalyptus and light your pine scented candle
Use Everyday Items for a Festive Feel
A classic white bowl like a large salad bowl can play a big part in your small space décor. Make it your centre-piece or keep it on the coffee table adding pine cones to play off of the pine theme of the bottle brush trees. Keep them natural or spray paint them gold or white.
Use Your Holiday Cards to Decorate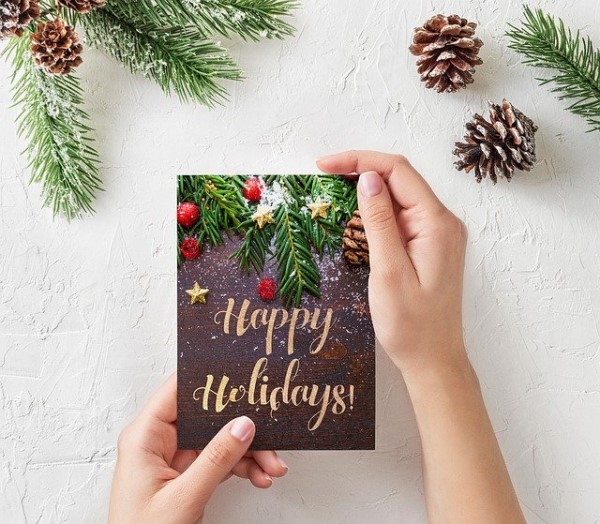 All you need are some adhesive hooks that won't damage your paint job and a wire twisted around them. Maximize your small space by using your slipping your holiday cards over the wire and using wall space instead of table space to decorate.
Host a Virtual "Hot Chocolate Party"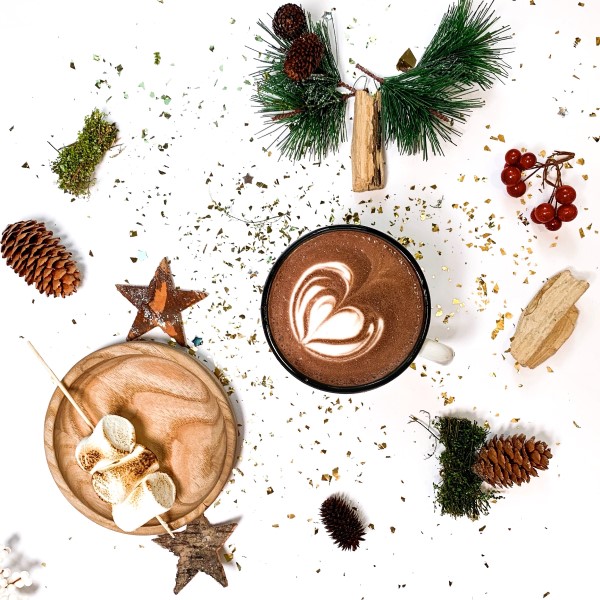 Who doesn't love hot chocolate on a cold, winter's night? Now that your small space is decorated, invite your BFFs to a virtual PJ party. Everyone has to use a holiday mug and come prepared with their favourite hot chocolate recipe. To make it feel even cozier, enjoy it by your "fireplace". Most small spaces don't have one, but check your TV listings for the "fireplace channel". If there isn't one available, light Glade's Holiday Triple Wick Candle in Apple of My Pie – it smells just like your favourite dessert and will give off that warm glow!
If you love DIY projects or you have someone on your "nice list" that needs a new hobby, check out our "Holiday Gift Guide: Gifts for the Hobbyist" for gift ideas.