Are you looking for ways to get the most out of winter with your family? A great way to stay active with your family and enjoy the season is to ski together. If your children enjoy skiing, it is something that you can look forward to every year. A ski vacation does take some planning though and we spoke to the pros at Colorado Ski Country to find out everything that you need to know to plan your next family adventure.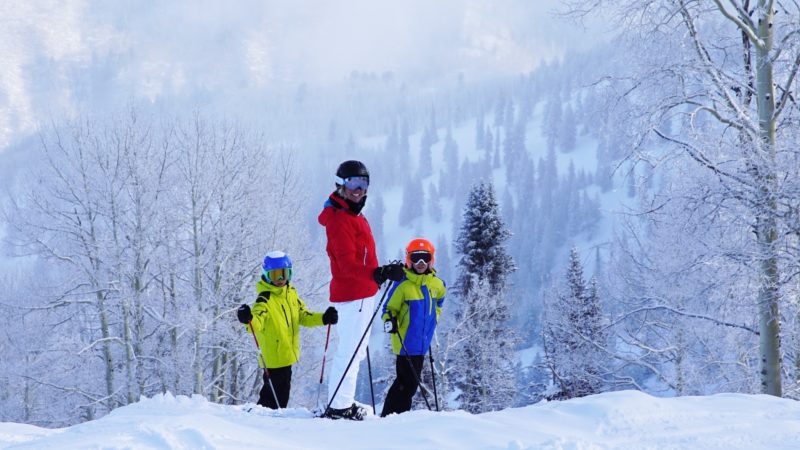 Plan Your Destination
If your kids (or you) have never skied before, make sure the resort has a ski school. You also want to maximize your time when you are there. Colorado, for example, has at least 300 days of at least partial sunshine every year. That is more than Florida! This means more time on the slopes and less time sitting by the fireplace. Colorado has true powder snow; therefore, you aren't skiing on ice unlike more northern resorts. If you are just looking for a one-day family adventure, and you are close to a ski hill, check ski reports to make sure that conditions are safe.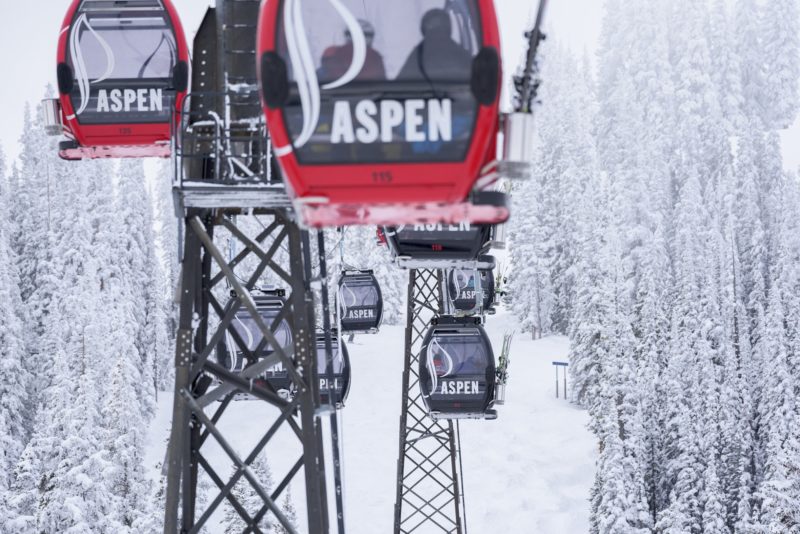 Do Your Homework
Skiing, even for one day, can be expensive. Here are some things that you need to keep in mind so that you aren't surprised:
Lift tickets – prices vary depending on the location and the resort. Check online well in advance to see if you can find any deals. Some locations offer multi-resort lift tickets that you can use at a variety of locations. For example, a 3-day lift ticket in Aspen can cost $492 USD per person. If you book in advance, you can save $30 USD per person.
Renting or buying equipment – basically every resort (at least in Colorado) offers ski and snowboard rental packages. The average recreational skier will spend an average of $600-$800 on skis, bindings and boots. That doesn't include your snow gear. If you are going to buy the equipment, make sure that it makes sense for your lifestyle. If you ski only a few times per year, it may not be worth your while. Your children will likely outgrow their equipment and if they end up not liking the sport, it is costly. It may even pay for you to rent outerwear at the resort, especially for kids.
Know how to dress – you will need clothes that will keep you and your loved ones warm and dry. Cotton clothing, like jeans will get wet when you fall. Dress in layers. The inside layer is your "wicking" layer. It is meant to pull moisture from your skin. Silk and quick drying jersey are best. Layer two is your insulation layer to trap heat. Finally, the outer or "shell" layer will guard against the elements to keep out snow. Dressing in layers allows you to adjust to the weather.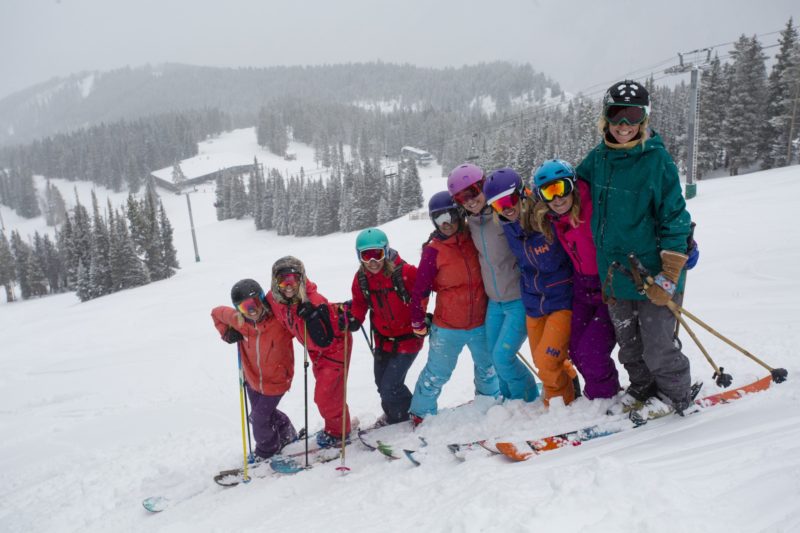 Use Ski Schools
There is no better way for beginner skiers, including your little ones, to learn than through a professional ski instructor. Children will be in a class with kids their age and at the same ability level. Colorado's ski areas have professional well-trained ski and snowboard instructors that create a friendly and stress-free learning environment for kids and families. If you are an experienced skier, do not undo all of the lessons that the ski instructor has taught. Remember, they know the area better and also understand how to train children to ski at a level that they are comfortable with. Ski together on easier slopes as a family. Your child will let you know when they are ready for the next step.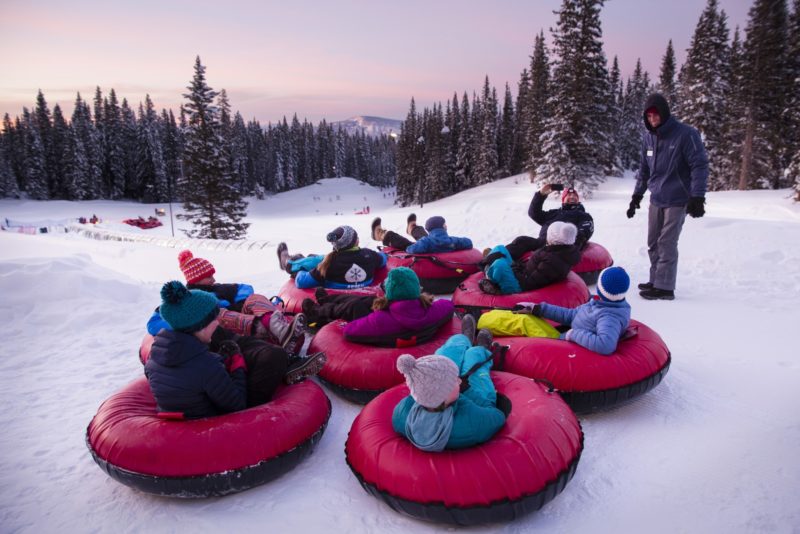 Plan Additional Activities
There is so much more to do in resort towns than just ski. Kids love the thrill of snow tubing and it is relatively inexpensive. Skating is also fun and accessible. Sight seeing in a gondola or in the village where the resort is located is a low-key way of enjoying the beauty of the mountains. Fat biking is the latest trend so that you can enjoy being outdoors in the winter on two wheels. Many Colorado ski resorts have kids play areas so that parents can enjoy the ski hills or the jacuzzi while their children are entertained.