Summer is synonymous with road trips – creating special memories that last a lifetime. Road trips provide an opportunity for families to spend time together, explore and discover new things. But, these long drives can be difficult for young kids, leaving many parents wondering how to keep their kids engaged and entertained, to avoid hearing "are we there yet" or "I'm bored" on repeat from the back seat.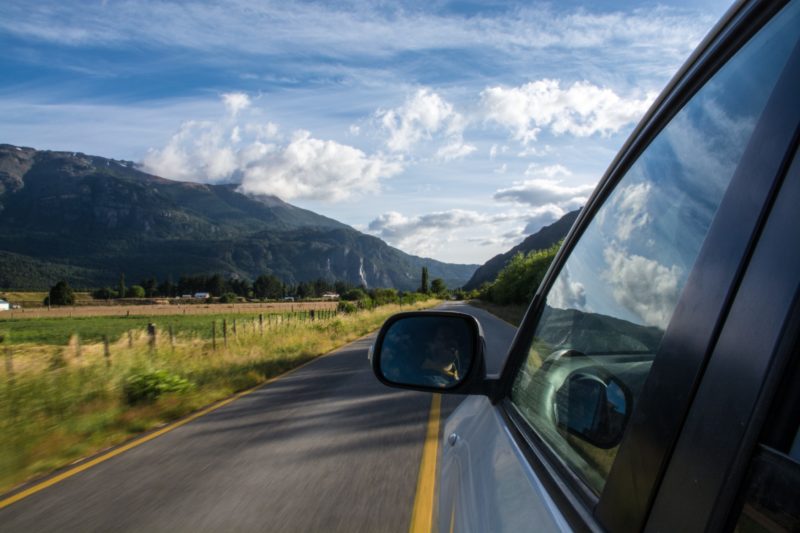 Keep your kids busy with these 5 fun road trip activities that are guaranteed to not only keep kids entertained but also promote learning and skills development.
Car Games
Many of us have fond memories of playing car games with our parents – and this old school activity remains a top way to amuse kids on long (or even short) drives. This is because kids love games! Two of my favourites are Eye Spy and Guess The Animal. Not only do they offer a simple and fun way to pass the time, they also improve listening and focusing skills–and these two critical attributes will help kids thrive at school and beyond.
For kids 5 and up, compact travel games such as On The Go Bingo, Tic Tac Toe, Checkers and Snakes and Ladders are a must for your road trip survival arsenal. The Purple Cow also makes engaging magnetic games that are ideal for travel. Games like this that involve either rules or challenges encourages the development of analytical and strategic thought development.
Activity Books
I buy these in bulk!! There are so many amazing activities books created specifically for different ages and skill levels. They offer everything from colouring, art, mazes, search and find, games, literacy and numeracy.  You can find them in a range of themes/characters so you can be sure to find options your child will love.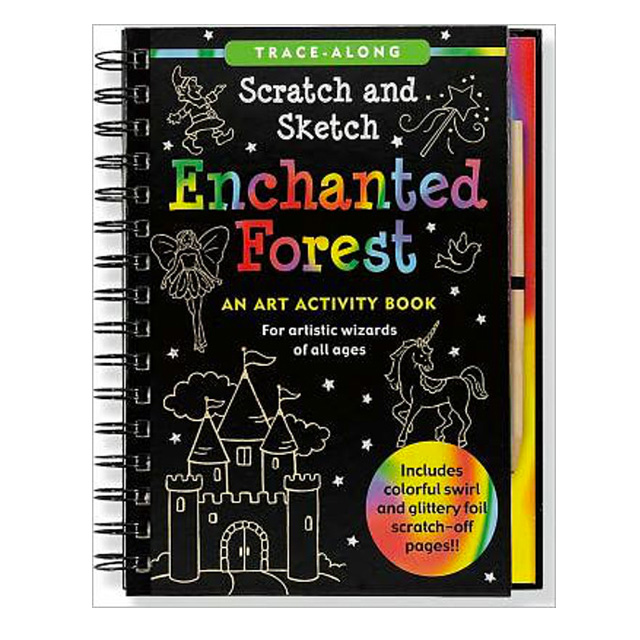 Activity books promotes creativity and focus and teach kids how to pay attention to detail. Having to use pencils or crayons also helps children develop their fine motor skills (practicing the pincer grasp!)  I suggest getting a clip board of a travel desk for the car so your little has a hard surface to work on.  Some of my favourite activity books are:
Scratch and Sketch – art activity books that are mess free and come in many different themes. (ages 4 and up)
Usborn Activity Books – activity books for many ages and interests (ages 3 and up)
Kumon Math and Learning Books (ages 3-10)
MadLibs – fun word games that encourage creative writing (ages 8 and up)
Car Only Toys + Books
Bring simple, self contained toys that your kids can play with in the car. Some options I find work well are an Etch-A-Sketch, Magna-Doodle, toy binoculars, books, small cars, dolls and a kaleidoscope. Keep these toys for in car-use only so they stay novel and kids will get excited to play with them. These can also help develop imagination and creativity as well as enhance vocabulary.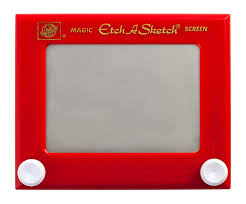 Kid Friendly Podcasts
Long car trips are a great time to introduce your kids to podcasts. Podcasts offer a happy medium between screens and traditional books.  You can find kid focused podcasts that teach fun facts or tell stories. Podcasts are entertaining and help pass the time plus they have many developmental benefits such as enhancing listening skills, promoting imaginative thinking and teaching interesting facts (developing your kid's ability to make small talk). There are also podcasts that focus on mindfulness and guided imagery which helps develop positive self-regulation skills.
Some podcasts I love for kids are the Peace Out Podcast, WOW in the world and Good Night Stories for Fearless Girls.
iPads and Tablets
Of course, we don't want out kids to spend the entire road trip glued to a screen but offering some screen time can help break up the trip. Make sure to load up your tablet with quality content and provide a variety of apps, games and videos. There are tons of educational and fun options, so your kid will be learning at the same time.
A great tip for the "button obsessed toddler" is to get a car headrest mount for their tablet so they can enjoy their show without the temptation of pressing the button and turning it off.
Below are some mom-approved apps that promote development:
For Kids 2-3 Years
Elmo Loves ABCs focuses on teaching kids' letters with the cute and loveable Elmo as their teacher. This app is interactive (which little kids love) – the games, activities and videos teach them how to recognize and draw letters as well as start to develop a connection between letters and their sounds.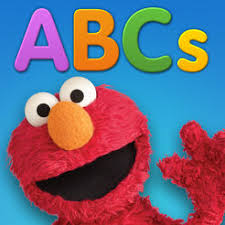 For kids 4-7 Years
Disney Princess Palace Pets allows children to nurture, accessorize and play with pets. Your child will become a Palace Pets expert as they learn facts about each pet through fun and engaging stories. Get ready to hear a ton of fun animal facts.
Build a Truck by Duck Duck Moose gets kids to design and build their own monster truck and then take it out on the race track. This process offers kids a chance to express their creativity and practice decision making skills.
For kids 8-10 years
Four In A Row – Classic Games. Connect 4 is classic game that encourages strategic thinking.  Also they can play by themselves or against a sibling. Two kids engaged at the same time is a win-win!
Temple Run Classic. This running game allows kids to practice their reflexes as they race through an ancient obstacle course. This app offers a bit of a challenge, so it keeps kids engaged as they have to try multiple times to master the course.
Blocks – Tangram Puzzles – Tangrams are block puzzles that use geometric shapes to solve the puzzles. This app provides puzzle challenges for different skill levels. It is amazing for teaching many applicable math concepts such as geometric shapes, spatial thinking and problem solving. Plus, your kids will be VERY satisfied and proud once they solve a puzzle.