How many times this week have you found yourself hunched over a cellphone, a laptop or a tablet? Bad posture is everywhere, and in a remote world where we rely more and more on screens for our livelihood, our entertainment, and our communication, it's time we examine our use of these devices.
A serious medical phenomenon of our era is "text neck", a condition found in teens and young adults who look at their phones with their necks hunched over. As well, many people have switched to remote desk jobs, where they're sitting in unhealthy positions all day in front of their computer screens.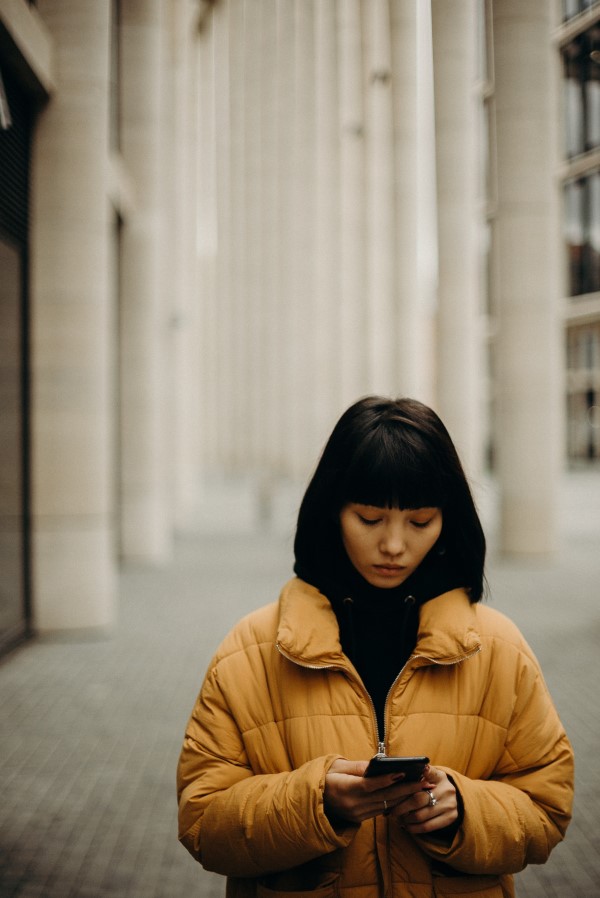 When a friend or a relative tells you to "straighten up," it's often met with annoyance. It can be tempting to hunch over because it often feels more comfortable than putting in the effort to sit up straight. Some of us may not even notice that we're slouching. But if you knew the effects of poor posture over time, and how it contributes to our aches and pains, you can start finding ways to improve your posture.
Practicing good posture doesn't have to feel like a punishment. With a bit of understanding about the body's natural state of being, and a bit of self-compassion, we can improve our posture and never feel the temptation to slouch again.
Here are eight gentle ways to improve your posture:
Understand good sitting posture

The first step to practicing better posture is understanding what it looks like. Make sure your back and neck are straight. Your back should be supported by the back of your chair. Make sure your knees are at the same level as your hips, and if they're not, adjust your chair height or put something under your feet to ensure your legs are at a 90 degree angle. Your screen should be an arm's length from your head, and it should be at eye-level. Additionally, your wrists should be at the same level or lower than your elbows (this is what arm rests are for). Check these all off, and your posture is healthy. If you haven't, it is time to improve your posture.


Know the consequences of poor posture

The main consequences of slouching are back and shoulder pain. Slouching strains the muscles in our upper and lower back and shoulders, and puts pressure on our joints and spine. Over time, this can lead to chronic pain. Slouching can lead to a host of other ailments, such as arthritis, chronic headaches, jaw pain, fatigue, and poor circulation. Proper posture can prevent kyphosis, or hunchback syndrome.


Invest in a standing desk

Even if you're not slouching and you're sitting with proper posture, studies show that sitting all day at work has serious health consequences. While standing all day also poses back pain and other issues, sitting is far more detrimental. Excessive sitting has been linked to heart disease, dementia, deep vein thrombosis (DVT), and weight gain, to name a few. Consider investing in a standing desk, like the Ikea Trotten. But first, make sure you know what good standing posture looks like. Stand with your back straight, your head level, and your shoulders back. Keep your pelvis tucked (don't stick your butt out), stand with your feet shoulder-width apart, and put your weight on the balls of your feet, not your heels. Let your hands hang by your sides.


Move

If the standing desk isn't for you, make sure you incorporate as much movement into your work day as possible. Find excuses to get up and move. On your break, go for a walk around your office (or your neighbourhood if you're working from home). If you're on a conference call, try pacing back and forth while you take the call. Put reminders in your phone every 30 minutes to remind yourself to get up from your chair, walk around for two minutes, or stretch. Stay hydrated while you work–this will force you to frequent the washroom.


Try out posture correctors

If you find yourself in need of some structure and discipline, consider investing in some toys to help you stay on track. A product called Upright is designed to be worn around your neck to track your posture and to buzz when it senses that you're slouching. They work with an app that you download on your phone. A less expensive option is the Somaz posture corrector. It's a simple brace that you wear around your shoulders to physically stop you from slumping. You can also invest in the Everlasting lumbar support for your office chair, which will help align your spine and relieve lower back pain.


Meditate

Daily sitting meditation will help you make good posture intuitive, not to mention the long list of benefits of the practice. Spend half an hour for five or six days a week on sitting meditation. Grab a large pillow, fold it in half, place it on the ground, and sit on it, with both legs splayed out on either side of the pillow. This is the most comfortable position that will allow for good posture. If you're new to meditation, there are some excellent, free resources for guided meditation sessions, such as Palouse Mindfulness. Focusing for half an hour on your breath and the sensations in your body will help you become more aware of your posture.


Practice more yoga

Incorporate a few yoga moves into your everyday life. Like sitting meditation, yoga is meant to be a mindful practice that connects your mind and your body. It will give you better awareness of your body. Yoga will also help relieve the back, hip and shoulder pain caused by bad posture. Helpful poses for pain include the pigeon pose, child's pose, and cat-and-cow. Even if you just spend 10 minutes a day going through these poses, you'll start to see results and improve your posture.


Get some inspiration

In the past, good posture was a sign of respect at the dinner table and in the school room. Perhaps you can turn to the silver screen era of film to get some inspiration for impeccable posture. Maybe all it takes to make you stand taller and sit straighter is to watch glamorous Hollywood actresses like Grace Kelly in High Noon (1952), Ingrid Bergman in Casablanca (1942), or Elizabeth Taylor in Cleopatra (1963). Forget the waist-cinching bodices, though!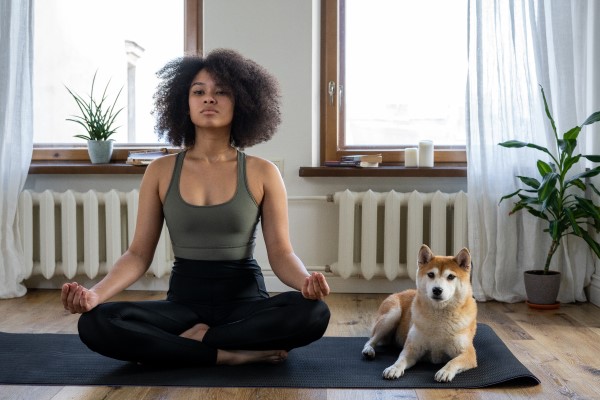 Although it may seem daunting, you can improve your posture if you take it in baby steps, approach it with curiosity, and be kind to yourself. You'll even pick up some other healthy habits along the way, like yoga and mindfulness, for an overall healthier, happier "you". So why not try these eight gentle ways to improve your posture!