More and more of our favourite brands are launching sustainable and eco-friendly options. Whether you are interested in fashion, skincare or personal care, it is possible to be kinder to the environment. It can also be challenging to understand what makes a product eco-friendlier. Below, we've selected some of the brands that we all know and love and their latest offering the in the eco-friendly space. Remember, it's small changes over time that can make a difference.
Beauty and Personal Care
Nivea Pure & Natural Biodegradable Pure & Natural Cleansing Wipes – $9.99 at Shoppers Drug Mart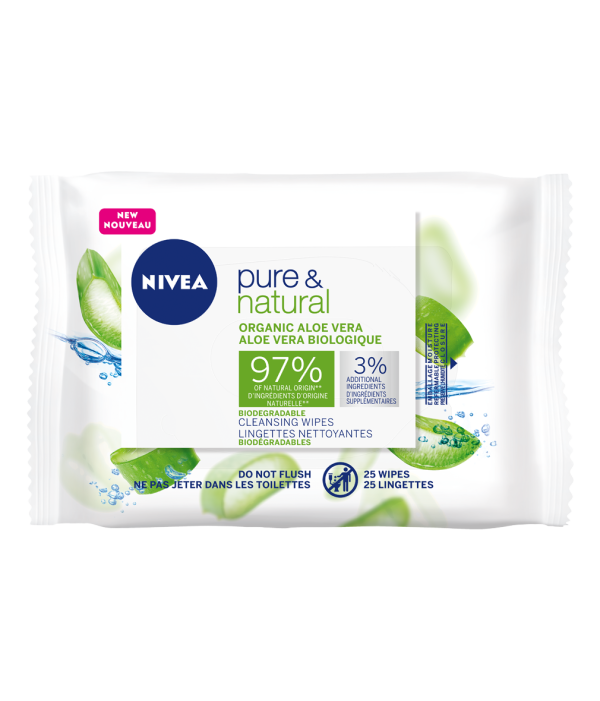 You don't have to give up cleansing wipes to be kind to the environment thanks to Nivea. Their Pure & Natural Biodegradable Face Cleansing Wipes with Organic Aloe Vera gently remove your makeup and are the perfect pre-cleanser for your nighttime beauty routine. They are made with plant-based tissue that is biodegradable and microplastic-free.
Colgate Keep Manual Toothbrush Whitening Starter Kit – $20.99 at Shoppers Drug Mart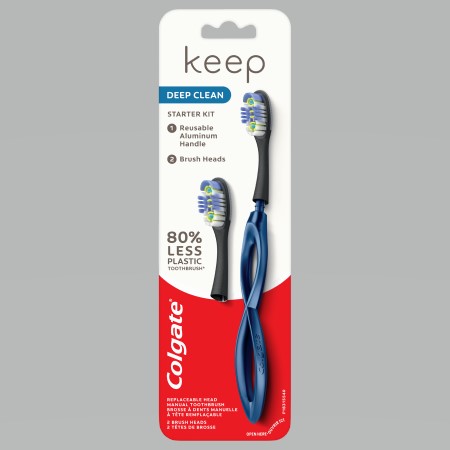 Are you interested in saving 19 million toothbrushes from entering landfills? Colgate Keep replaceable head manual toothbrushes use 80% less plastic* keeping it out of landfills. You just replace the brush head and keep the handle. The brush head comes with a tongue and cheek cleaner and that means less bacteria in your mouth too!
Pureology Shampoo and Conditioners from $12 at Chatters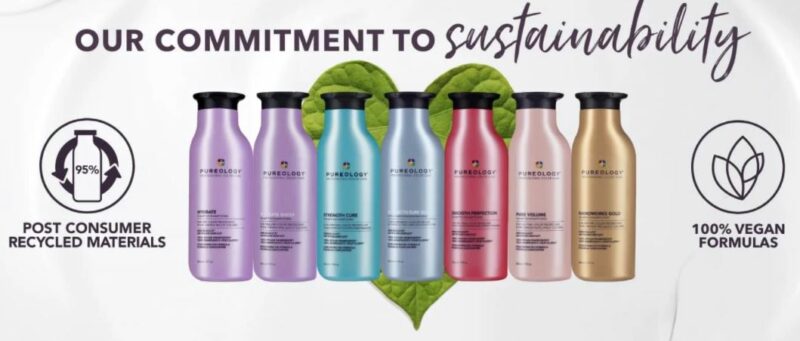 Pureology doesn't just make great shampoos and conditioners, particularly for colour treated hair,  although that is the main reason to buy their products. They were one of the first brands to enter the "no nasties" movement with ZeroSulfate shampoos and vegan formulas. Pureology is committed to sustainability and reducing their carbon footprint. They do this in many ways. This includes manufacturing their bottles using 95% post-consumer recycled materials to removing plastic wrappers from their bottles.
L'Occitane Shea Hands & Body Verbena Liquid Soap Refill – $29.00 Online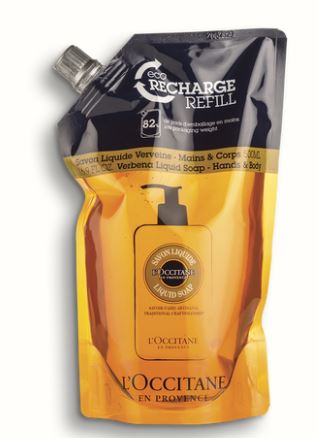 L'Occitane is known for their beautiful hand and body liquid soap.  Their Shea Hands & Body Verbena smells amazing and will gently clean your hands and body. The refills allow you to be kinder to the environment using between 80% and 97% fewer materials than their customary containers. Simply fill up your hand soap pump with this and you can save money too!
For the Home
Silk & Snow Handwoven Weighted Blanket – $280.00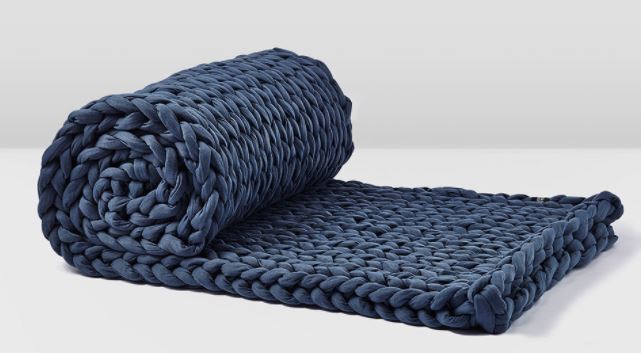 If you love the hug of a weighted blanket, but you want to be more eco-friendly, the Silk & Snow Handwoven Weighted Blanket is a great option. It is made of 100% natural cotton and provides all of the beneficial stress-free comfort of a traditional weighted blanket. It does this without synthetic materials, glass or plastic pellets.
Fashion
Levi's Wellthread Hoodie – $128.00 Online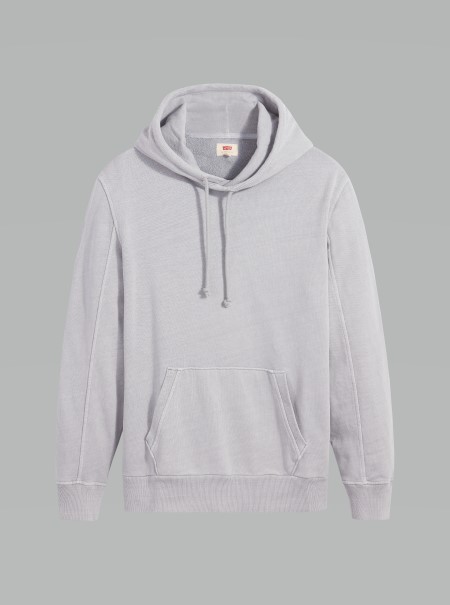 This comfy essential from Levi's WellThread Collection is a must-have for those cool, spring days. The high quality hoodie can, where the technology exists— be easily recycled. Levi's has shown commitment to sustainability and this line is no different. It is made with hemp and requires less water and fewer pesticides to grow.
Eileen Fisher Band-Collar Linen Shift Dress – $335.00 Hudson's Bay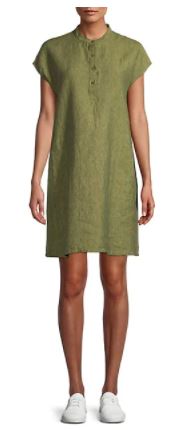 If you want to look a little more polished this summer, and still be cool and comfortable, Eileen Fisher has a large selection of clothes made with organic linen weave. This easy shift dress comes in coriander or a deep aqua colour. This particular line is made to last and comes in timeless styles. Eileen Fisher even takes back clothing and resells it through their Renew take-back program!
Matt & Nat Brave Backpack Black – $160.00 at Indigo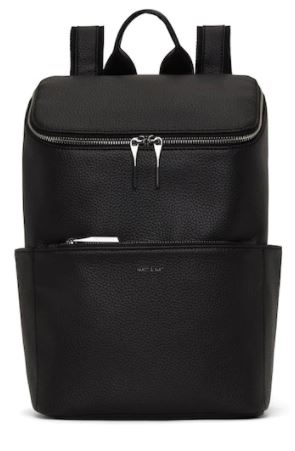 Matt & Nat is known for their vegan bags and shoes. This backpack is also made sustainably including its 100% recycled nylon lining. It is roomy enough for your laptop and all of your needs.
*Compared to similarly sized Colgate toothbrushes.