Stranger Things: The Experience* will take you inside some of the show's iconic sets, including the infamous Hawkins National Lab, the Upside Down, and more. Fans will be part of the storyline as they become a "test subject" at Hawkins lab, and you will work together with your group to unlock your powers to help save Eleven and Hawkins.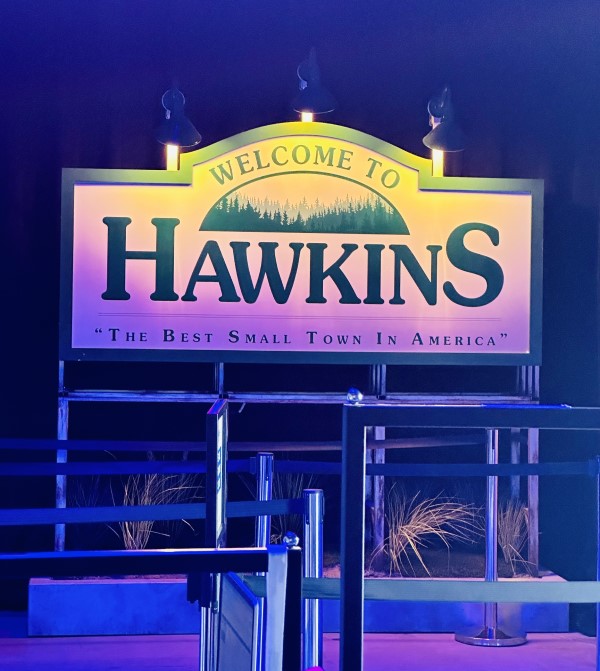 You will end your journey in the Mix-Tape zone, where you can enjoy Surfer Boy pizza, Scoops Ahoy sundaes, cocktails, arcade games and more. There are also plenty of places to take photos including a statue of Vecna and a replica of the Byers' living room complete with Christmas lights and 8-track tapes.
Stranger Things: The Experience ends it's Toronto run on August 20th. If you are planning on going, tickets are selling fast. Here is what you need to know:
Where is Stranger Things: The Experience?
Cinespace Marine Terminal Studio
8 Unwin Avenue, Toronto, M5A 3L1, Canada
There is a lot of construction in the area, but there are plenty of signs to direct you to the Stranger Things: The Experience. You can book parking in advance, but you don't need to if you are going after 5pm – there was plenty. Unfortunately, it's not close to a major subway and it's a bit of a walk from the closest bus stop.
Ticket Information
Standard Tickets are from $49.00 for adults and $39.00 for youths (ages 5-17)
VIP Tickets are from $82.00 for adults and $66.00 for youth. VIP Tickets include priority access, a collectable and tote bag plus the drink of your choice
If you are going with a group of four or more people, there is a slight savings.
You simply book a timed ticket online through the ticket selector. Stranger Things: The Experience is open from Wednesday – Sunday.
Tips for Getting the Most Out of the Experience: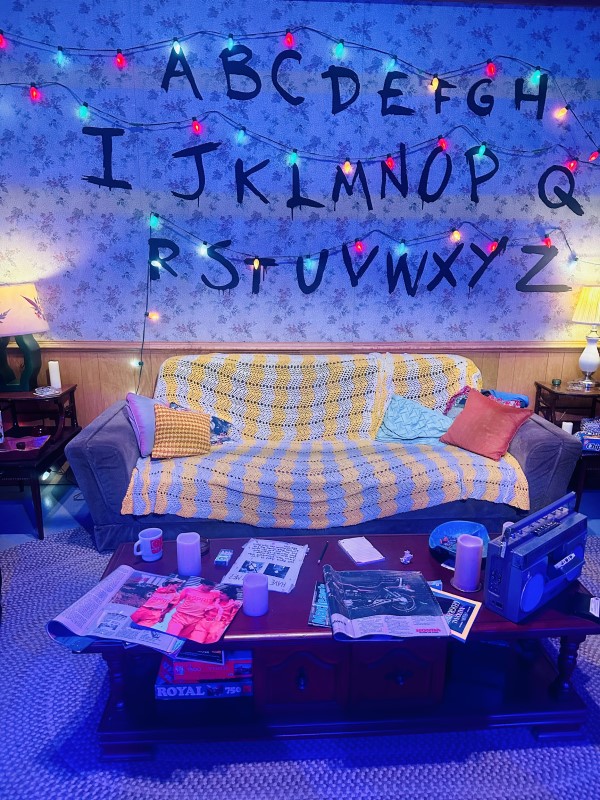 Stranger Things: The Experience is divided into the Hawkins Lab immersive experience and the free-roam Mix-Tape medley of locations. The entry and Lab immersive will take about 45 minutes for you to go through. You can stay in the free-roam Mix-Tape medley of locations for as long as you want.
Like every immersive experience, you will get the most out of it by participating and playing along.
You can't take photos or video in the Hawkins Lab immersive experience. If you know anyone who is going, part of the fun is the surprise of that portion of the experience – don't give spoilers.
Show up on time – they start promptly and you will not be admitted if you are late.
They do not admit children under 5 years of age and this is a fairly intense immersive – I don't recommend it for young children because parts are intense and the storyline may be too much for them.
Use code GOODBYE20 for 20% OFF tickets (excl. Groups) – it ends up being a better deal than the group price.
Final Thoughts
I have never watched Stranger Things but I still enjoyed the experience. You will have an opportunity to interact with the performers and they stay in character. They really make Stranger Things: The Experience unforgettable. The Hawkins Lab was amazing – and it made Stranger Things: The Experience different than other immersive experiences. It is the first immersive that I have been to where attendees participate and become part of the story. Most are walk-throughs with photo opportunities – still engaging and fun but different.
Stranger Things: The Experience is expensive – I recommend the Standard Ticket. While it's still expensive, the VIP ticket just doesn't offer enough value for the money. You also have to pay an additional $20 for parking, making it an expensive night out.
The experience is ideal for fans of the show, but even if you haven't watched it, you will have fun tagging along.
For more information, visit their website at strangerthings-experience.com/toronto.
*Tickets were provided for review consideration; opinions are my own.