DIVINE X PARFUMS de MARLY
We love discovering new fragrances at DIVINE! As DIVINE's Editor-In-Chief, I have the chance to test an array of new perfumes and beauty products, and my latest luxe find, Parfums de Marly, did not disappoint. As part of a virtual masterclass, I learned more about the high-end French brand's fragrances that take us straight into a world of luxury, romance and sophistication. Their latest launch, Delina La Rosée, immediately inspired me! Let's take a deeper look into this scent and the brand.
Launched more than a decade ago, Parfums de Marly is inspired by 18th century France, when the world of fragrances flourished. Available in several fragrances for men and women, the brand is well known for its Delina line, a women's collection that includes parfum, body care, scented candles and more. A new version of this classic has just been launched: Delina La Rosée, an ultra feminine and romantic fragrance that leaves behind an enchanting scent.
Delina La Rosée is a blend of transparent water flowers, Turkish rose and peony, resulting in an enigmatic bouquet that is fresh and floral, perfect for spring! Its lively and fresh character blends with pear, lychee and bergamot and finishes with a subtle base of wood, white musk and vetiver. It suits the young woman in search of a rich and refreshing fragrance. And, can we talk about the bottle? Sublime and feminine, it looks beautiful on a vanity and it now holds a place of honour in my walk-in closet.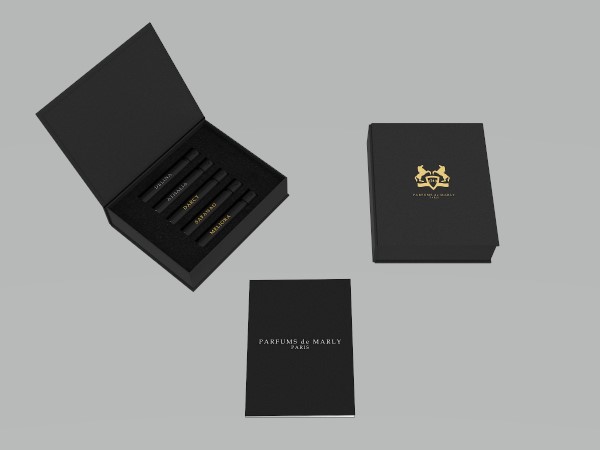 The brand is hosting a virtual olfactive masterclass on April 21 at 8pm Eastern, 5pm Pacific, giving you the chance to join me to learn more about the world of luxury perfumes with the US Managing Director of Parfums de Marly, Yvan Jacqueline. You can discover some of Parfums de Marly's iconic fragrances by ordering your discovery kit for $50 online at parfums-de-marly.com by April 14, just in time for the event. Finally, you will receive $50 off the purchase of a large-format perfume following your participation in the virtual event. It's a great idea with Mother's Day approaching!
Virtual Olfactive Masterclass — Open to DIVINISTAS:
Join me on April 21 to discover the luxury fragrances of Parfums de Marly with the team, it will be a great evening! Purchase your kit to reserve your spot for the private event. Can't wait to see you there!