Here it is, the list of our recommendations of essential devices that you need in your home this year. We've been testing a few new products over the past few months to prepare this list of kitchen or home appliances that really make a difference in our lives. Here they are: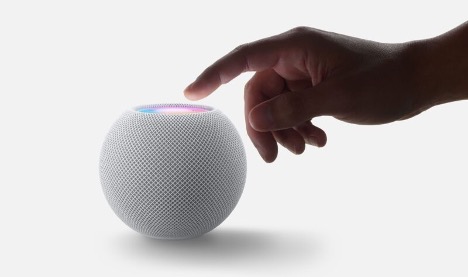 HomePod Mini Speaker
We used to think that the idea of opening the lights by voice command was still a long way off. Today, voice-supported devices are in our homes, and Apple's latest innovation, the HomePod Mini, is a favorite in this category. The device is modern and fits well in our space, it is also an excellent speaker allowing us to listen to music with quality sound and use simple voice commands to get the most out of Siri. The HomePod Mini can play simultaneously on different devices in the house, as well as sending messages to another room with the intercom function. Then, as Siri connects to our personal ID, we also have access to our agenda for the day, and we can even place phone calls as well.
Verdict: The HomePod Mini is a little extra that makes our days much more enjoyable and easy to navigate at home.
$129 online at Apple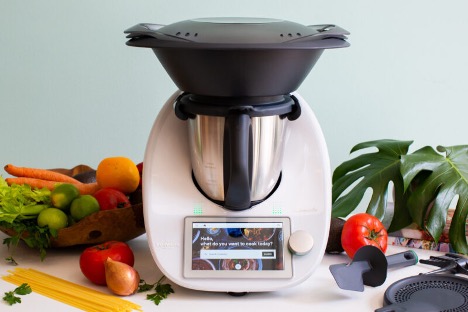 Thermomix M6 cooking appliance
The most coveted item in our kitchen? The Thermomix M6. Launched on the market several years ago and the brand continues to innovate with its newest model, the M6. The appliance allows you to create dishes from start to finish by cutting food and cooking it at the same time. After testing different functions offered by the machine (we cooked risotto, pasta, desserts and even fish), the Thermomix replaces several kitchen appliances and frees up more time (and counter space). In addition, the application with which the device works, Cookidoo, provides recipes from around the world in several languages.
Verdict: An investment that's definitely worth it, especially since the device will last you for a few years.
$2,099 online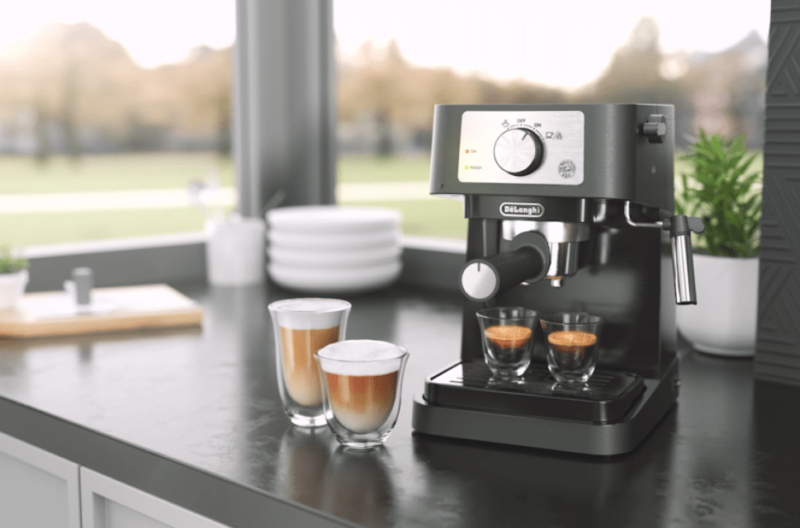 Delonghi Stilosa Coffee Machine
Coffee lovers accustomed to visiting their favorite cafés have had to learn to master the art of espresso at home over the past year. The good news is that barista-style coffee machines are becoming more accessible and affordable, and the trend is towards returning to the traditional method of coffee, leaving our beloved pods behind. We tested the Delonghi Stilosa coffee maker, which allows you to create different types of coffees, from espresso to lattes in less than 3 minutes. The modern-looking machine is surprisingly affordable, washes very well and makes tasty coffees worthy of the best Italian bars!
Verdict: An excellent machine at a very good price, ideal for coffee lovers who like to vary the type of drinks according to their desires.
$149.99 at Best Buy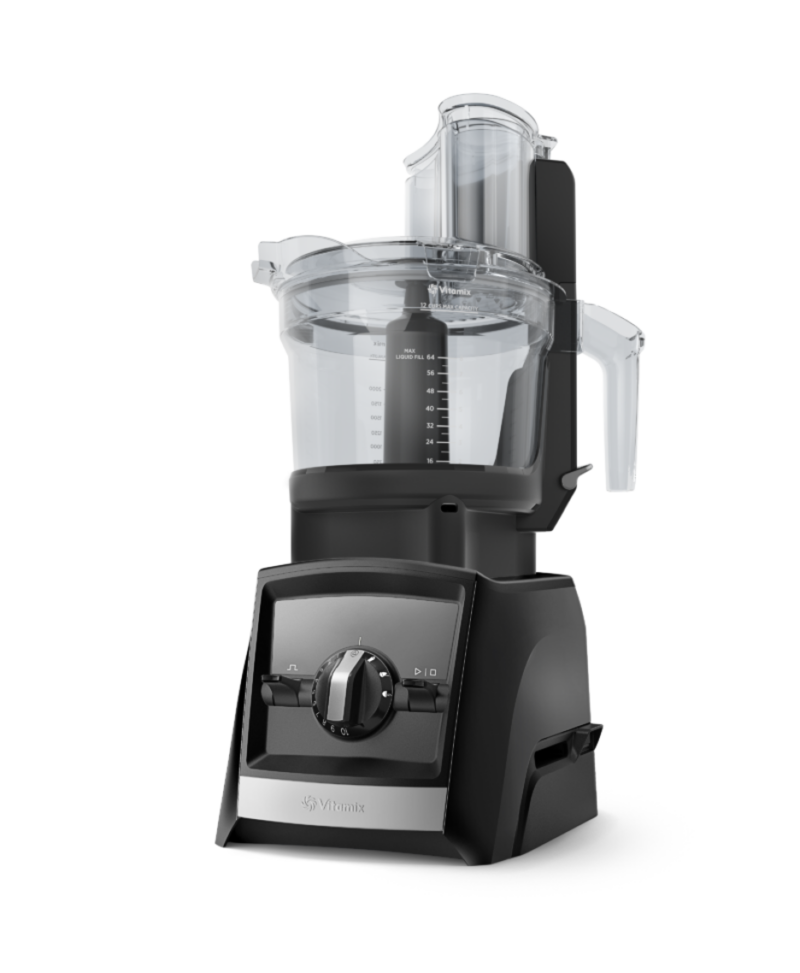 Vitamix Food Processor Accessory
Did you know that your Vitamix appliance now converts into different kitchen appliances (in addition to being so multifunctional and practical!)? We never really fully understood how useful a food processor could be until the day we tested it – and now we're hooked! The food processor accessory is placed on the Vitamix engine base, allowing us to dice, chop and slice food quickly and to perfection. We love the convenience of the accessory. It makes our Vitamix even more versatile, without having to pay for a separate food processor.
Verdict: The Vitamix is a must-have in our lives, and this new accessory is another reason to invest in this versatile kitchen appliance.
$259.95 (food processor accessory only) at Hudson's Bay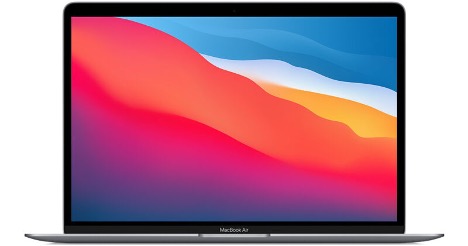 Macbook Air M1 laptop
Apple's latest launch into the laptop market is causing a stir — so much so that it's hard to get your hands on a new MacBook Air M1 right now! The new M1 cartridge contains all the computer's features in one cartridge. Powerful and high-performance, it promises speed and efficiency in a computer that is even lighter and thinner than its predecessors. Apple is hitting everything on our checklist with this innovation that provides its users with a more rewarding experience. No wonder it is flying off of shelves!
Verdict: We were already sold on the MacBook Air, which is so convenient to carry around the house, to the office or in a café, but the new M1 technology makes it even more enticing! Whether it's listening to our favorite series online, editing videos or getting our emails done, the new MacBook Air M1 follows us everywhere (in the house, for now!)
$1,299 online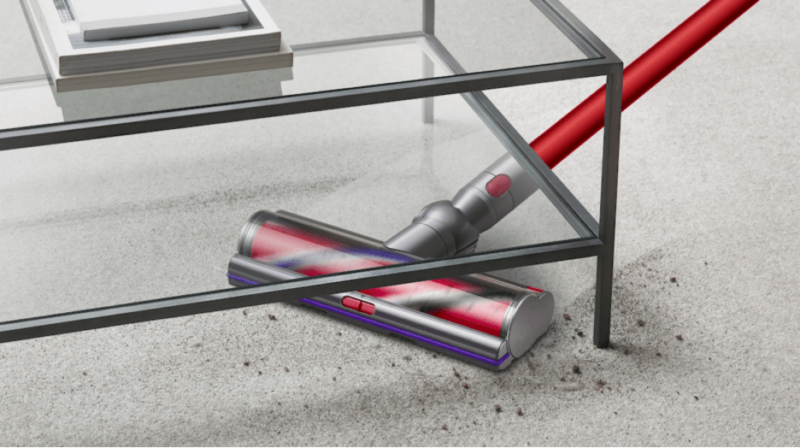 Dyson's V11 vacuum cleaner
Can't miss this device – Dyson's vacuum cleaner is now on many wishlists! Who would ever have thought that a vacuum cleaner would become so coveted? The latest technology found in Dyson's V11 version makes it possible to clean up even more dirt in an ever-compact device. The battery also stretches up to 120 minutes of operation, making it the ideal appliance for everyday life.
Verdict: Although quite expensive, the Dyson vacuum remains a quality device that lasts through the years with gusto. An investment that is worth it!
$1,099.99 online