COVID-19 has affected people around the world in a way that we haven't seen in this lifetime.  People are feeling hopeless due to job loss, fear of illness and fear for their loved ones.  Since the COVID-19 pandemic was officially declared, a Shoppers Drug Mart survey found that 2 in 3 Canadians (65 per cent) are experiencing higher levels of stress and anxiety, while 1 in 10 say they are so stressed they have found it difficult to function in the last week.  Shoppers Drug Mart partnered with SilverCloud Health, and has opened a virtual stress management program free of charge until June 15, 2020.  You can access this program through the Shoppers Drug Mart website from your phone, tablet or computer.

"Our purpose is helping Canadians live life well, and these days that means more than ever," said Jeff Leger, President, Shoppers Drug Mart. "With health and financial concerns, isolation, and anxiety rising, this program is designed to treat stress with modern approaches. Hopefully, it brings people peace of mind, and possibly gives them and the healthcare system some relief at a time when both are burdened."
"We are committed to providing impactful mental health support to those in need across Canada and beyond during this unprecedented global crisis," said Ken Cahill, CEO of SilverCloud. "With a whole population being asked to stay home and health systems having to prioritize care, we recognize the heightened need for effective, proven virtual support. Our partnership with Shoppers Drug Mart helps ensure Canadians have tools and techniques available to manage stress and bring balance into their lives during this unprecedented time."
We had a chance to speak with Ken Cahill to learn more about the program, managing stress and how people can cope in a time of uncertainty.
How did the partnership with Shoppers Drug Mart come about?
Shoppers Drug Mart was doing a global scan on innovative solutions within the mental health space about a year and a half ago.  They had partners, researchers and evaluators scouring the globe and someone came across SilverCloud and the work we had done across the UK and other countries.  They reached out, and we went through a robust process with them including evaluation, clinical outcomes, user experience, security, privacy,  data standards.
Through the process, we developed a strong relationship with the team and we shared the same type of values, which is important.  We signed with them approximately a year ago.  Obviously with COVID-19, we reached out asking how we could help each other.  That's where the idea of providing access to the Stress Management Program for Canadians was born.
Shoppers Drug Mart is on the front line as an essential service.  People not only need to pick up essentials, but access the pharmacist as a health care professional. 
Absolutely and we are seeing this globally as well.  Pharmacists are becoming more prominent in community-based healthcare.  You need that trusted professional to help provide the truth on what is evidence based and researched in their area of expertise.  The pharmacy overall, is central to health care delivery when it comes to medications and knowing what will work and what will not.  They are an important pillar of the healthcare system.
The Virtual Stress Management Program is a blend of cognitive behavioural therapy (CBT), positive psychology and mindfulness.  In laymen's terms, explain what that means.
I'm a layperson as well, not a clinician.  I think it's rare that you will find somebody that hasn't been impacted or have had somebody close to them impacted by mental health challenges.  The purpose of CBT is about cognitive which is thinking and behavioural which is doing.  It's looking at a trigger.  For example, if I burned dinner, what I will think of myself having burned the dinner is I'm useless or worthless, I'm no good, whatever the negative thought may be.  The behavioural part is that I'll yell at my wife or kids or throw the dinner in the sink.  You are attaching both of these things together and giving people tools and tool kits to help them normalize, rationalize and remove catastrophized thinking styles from the way we approach things.
CBT is also deals with how your brain takes information in, processes it and then replays it.  To summarize it's how your thoughts, your feelings and your behaviours are all interlinked.  That is what we are helping to teach people.  It's that toolkit for taking information in, allowing them to act and think better about life and help people cope with negative thinking.
For the first time in our lifetime as Canadians, we are being forced to self-quarantine/isolate.  What impact does this type of social and physical distancing have on our mental health?  How can SilverCloud's program help?
It can provide the tools to re-frame what is clearly a stressful, challenging situation to navigate.  Facing real world fears around something that is unfortunately very real.  We have programs to help people to navigate and not get overwhelmed by things like child care, home education, work stress to the macro environment and the economy.  When you actually lay everything out it's almost impossible to take it all in.  It is just so big and that's why giving people tools to do something, rather than ingesting information with what is happening through social media or through news outlets is important.  Dedicate some time to the news. That becomes your worry time.  But, take time for this as well.  It provides those types of tools to help people handle something that we have never experienced before in our lifetime.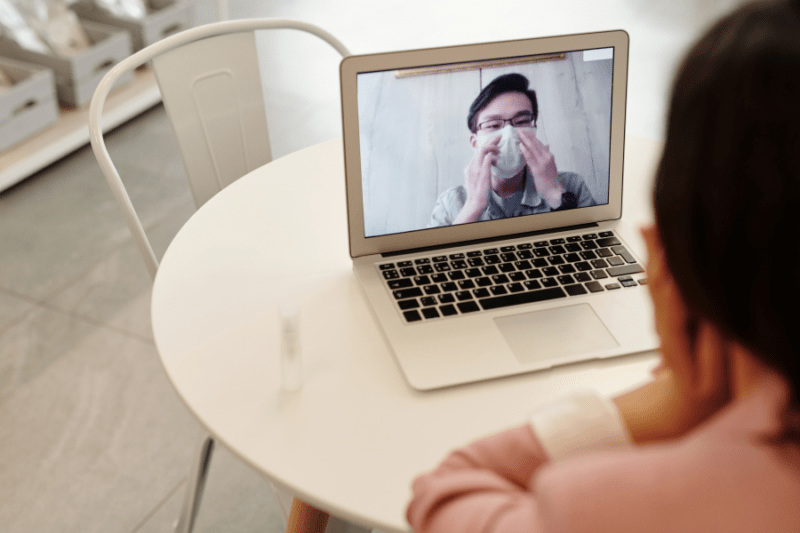 What steps can we take to ensure that we don't succumb to loneliness and the mental stress associated with this type of distancing?
Seek out your peers and support network.  Utilize social media or just a good old-fashioned phone call.  Throughout your day, make a point to stay in touch with people.  Video calls are a great way to still see and feel connected to those closest to you.  I think it was quite formal before when you had a video call with somebody, and now it has become more relaxed and natural.  Take the time and embrace a new skill, garden or exercise.  Take the time to set goals for the future.
Self-care and taking time out is important.  You do need to take care of yourself and relax.  There are amazing mindfulness programs built into the [SilverCloud] platform.  You can use them for just a few minutes a day to switch off and let your mind rest, and you do need to let your mind rest now.  Doing something as simple as taking a three-ten-minute body scan and doing a breathing exercise can give your brain so much energy.  It can be as simple as sitting in the corner of your favourite room and appreciating your surroundings.  This is forcing us all to stop and slow down.
If you are working on the front lines during the COVID-19 crisis, you are in a different position than many.  You are being paid, you are continuing your life in much the same way, but you are also at more of a risk for exposure to the virus.  How can front line workers de-stress and what tips do you have for family members who need to calm themselves and be there for their family member?
It's challenging and you are seeing an outreach of care to the front-line staff and healthcare workers.  SilverCloud and Shoppers Drug Mart are part of that as well.  The level of respect, care and admiration is for a reason.  They all have very challenging jobs in a very challenging time.  There is a lot that we don't know about COVID-19 and won't know for some time.  It is a crisis situation and has been given all of these different labels by the media.  The situation is moving quickly and what we know today may change in 24 hours.
We should try not to worry about the unknowns if possible and try and keep a realistic outlook.  I see a lot of people reaching out to healthcare workers in different ways.  It can be as small as sending a note to an old friend who is a healthcare worker and saying thank you for what they are doing.  This may sound small, but my kids and wife painted some small rocks with pictures and we put them down on a nature trail that's close to our house.  Someone will walk by that, look down and it will give them a smile.  It's the little things that are often large part of what we need to get through another hour, another day or another week and the challenges that lay ahead.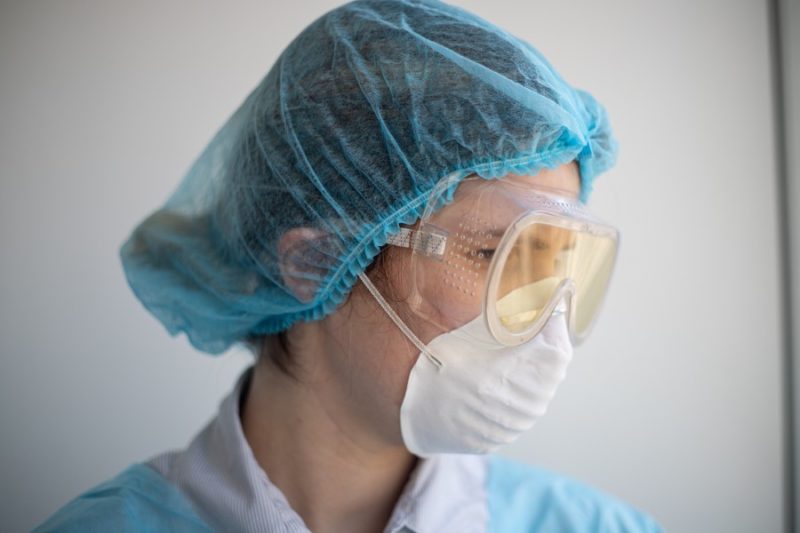 How can you explain the stress that you are feeling to your children in a way that isn't scary?
Give them what they can handle.  Everyone knows their kids well and how they react to scary things. I explained to my kids that there is a bad flu and we have to practice social distance so that we don't get sick.  The kids feel safe as a result of the approach that we have taken.  They wash their hands, practice social distance and eat lots of fruit.  We may have slightly taken advantage of that one [laughs].  You need to give them a level of truth because they hear information from others and you don't want them to feel isolated.  We are careful and don't have news on the television blasting figures around death or illness.  I don't think that's good for them or us.  That's worked well so far.
If people can take one thing away from your Stress Management Program in partnership with Shoppers Drug Mart, what would that be?
The good that good people do.  You have two different organizations – massively different down to scale and size, yet both want to come at this with the right values. Be fanatically disciplined towards our values is what we keep repeating as a team internally.  I think its humbling when you see two organizations coming together like this.  Your seeing this, not just with our partnership, but with airlines around the world, to hospitals caring for us to restaurants feeding health care workers.  Front line workers being given free coffee.  This is a manifestation of people coming together trying to help, trying to do good and that's worth something.